SpaceX's Starship must remain grounded until fixes are made, FAA says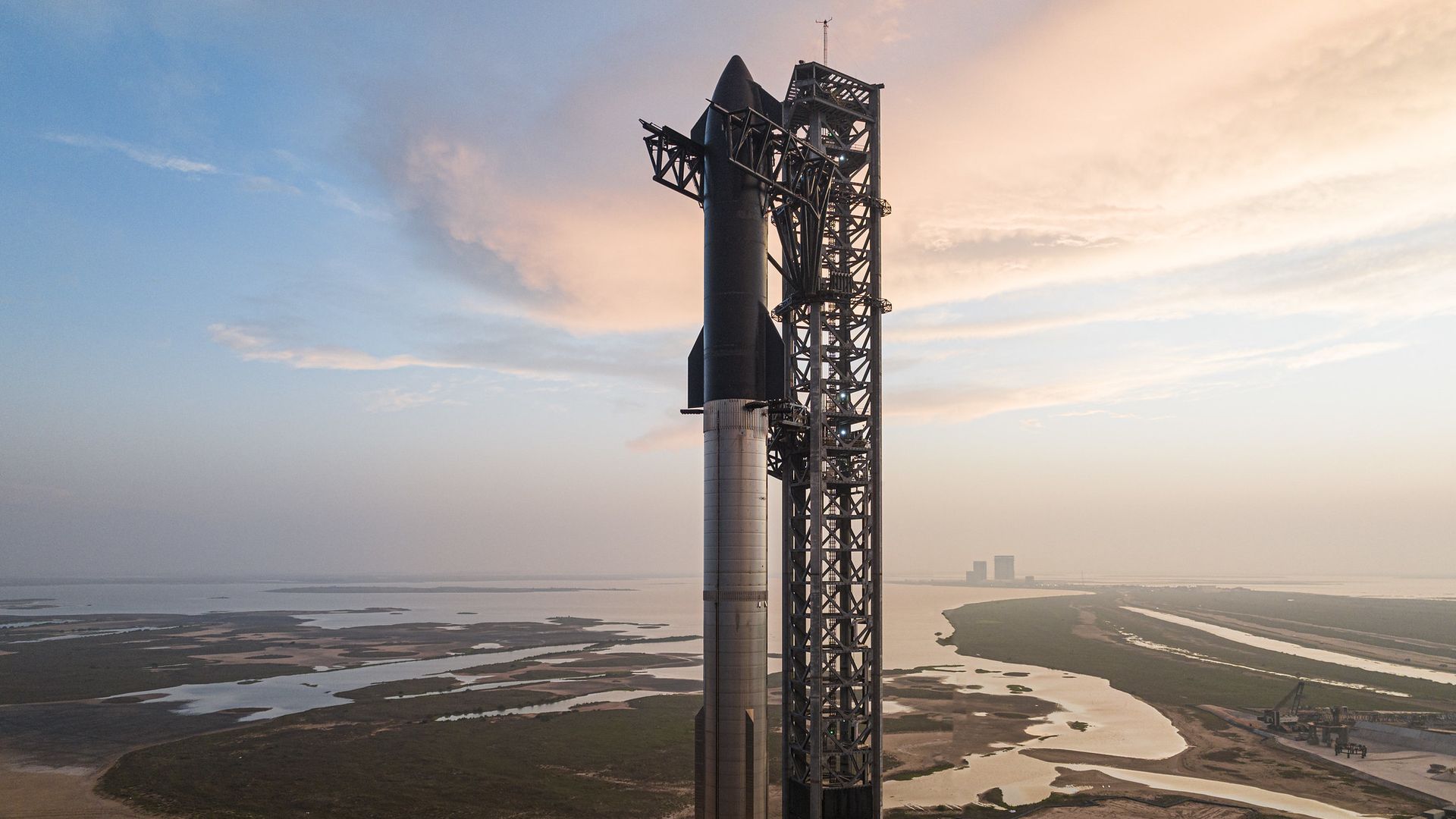 SpaceX's Starship will remain grounded while the Elon Musk-founded company fixes dozens of issues found after its most powerful rocket exploded during a test in April, the Federal Aviation Administration announced Friday.
Why it matters: Starship is arguably SpaceX's most important rocket to date. The reusable launch system is expected to power the company's ambitions to bring humans and supplies to the Moon, Mars and beyond. But first, it has to work.
Catch up quick: On April 20, Starship — powered by its Super Heavy booster — lifted off from SpaceX's launch site in Boca Chica, Texas.
The rocket flew to an altitude of about 24 miles, leaking propellant and igniting fires within the system along the way.
An auto-destruct command was automatically triggered, and after a delay, the rocket exploded about four minutes after its engines ignited on the ground.
The rocket launch also impacted the surrounding area, breaking apart its concrete pad and scattering debris. Environmental and cultural heritage groups have sued the FAA, saying the administration didn't perform a thorough enough environmental review before allowing SpaceX to launch.
Driving the news: The FAA has now closed the SpaceX-led investigation into the Starship mishap above the Gulf of Mexico, identifying "63 corrective actions SpaceX must take to prevent mishap reoccurrence," according to a statement.
"Corrective actions include redesigns of vehicle hardware to prevent leaks and fires, redesign of the launch pad to increase its robustness, incorporation of additional reviews in the design process, additional analysis and testing of safety critical systems and components including the Autonomous Flight Safety System, and the application of additional change control practices," the statement reads.
The FAA also stressed that SpaceX will need to implement all corrections to the Starship system that would affect public safety before another launch attempt.
The company will also need to apply for a launch license modification and receive approval from the FAA ahead of its next launch attempt.
What they're saying: SpaceX has already started to make fixes to the Starship system, the company said in its own update Friday.
"Starship's first flight test provided numerous lessons learned that are directly contributing to several upgrades being made to both the vehicle and ground infrastructure to improve the probability of success on future Starship flights," SpaceX wrote.
"This rapid iterative development approach has been the basis for all of SpaceX's major innovative advancements, including Falcon, Dragon, and Starlink," the company added.
Go deeper