Disney says it has $40B economic impact on Florida amid DeSantis court fight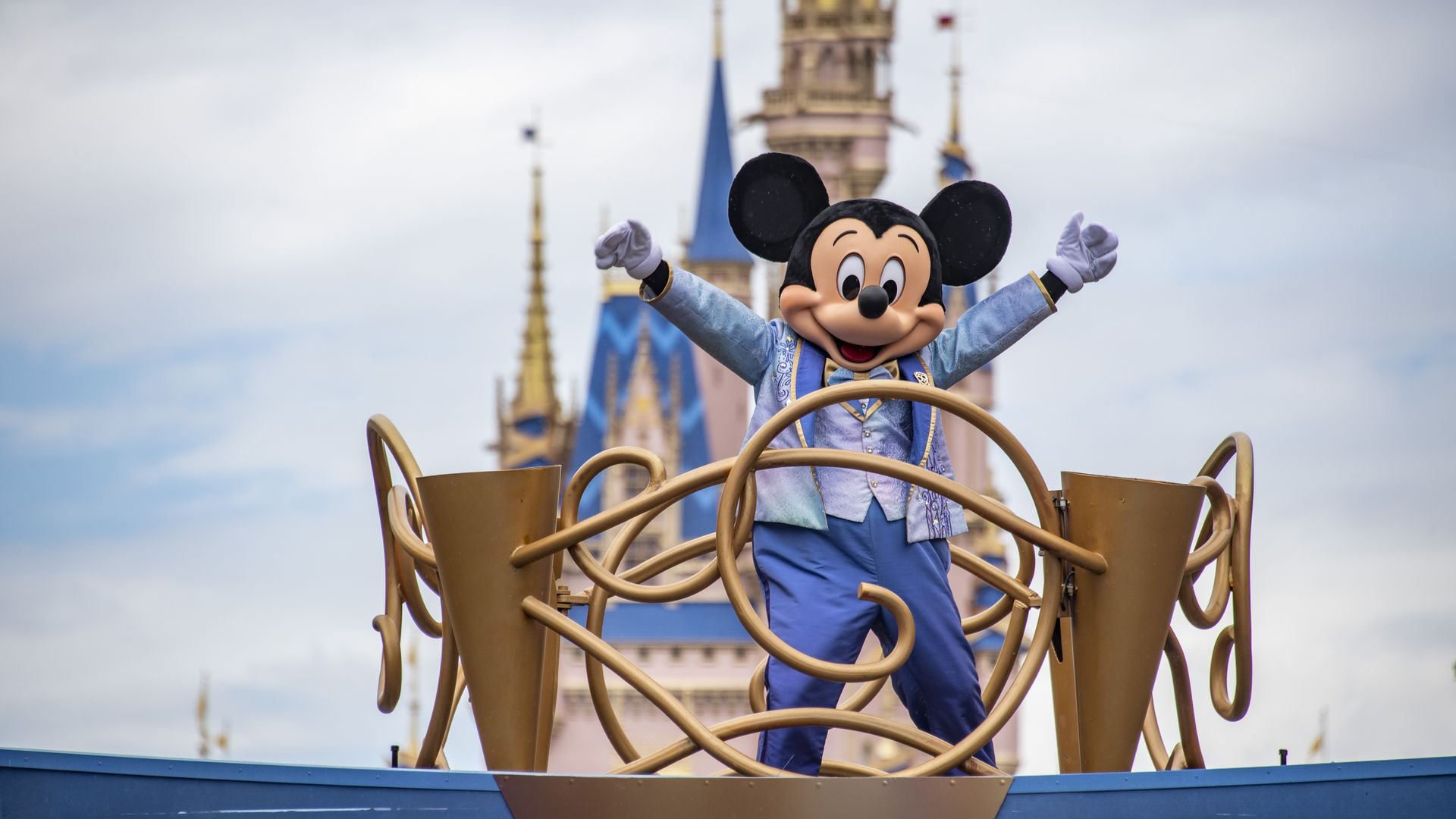 Disney's economic impact on Florida is $40.3 billion and it accounts for some 263,000 jobs in the state, according to a study the corporate giant released Tuesday.
Why it matters: The Disney-commissioned Oxford Economics study that's based on 2022 data comes amid a feud with Gov. Ron DeSantis (R) that includes a legal fight over the state takeover of Reedy Creek, a municipal district that was operated by the company.
By the numbers: Per the report, Disney's job numbers represent for one out of every 32 jobs in the state, directly and indirectly.
This figure includes Disney's workforce of 82,000 across the state and includes not only Walt Disney World Resort, near Orlando, but also Disney Cruise Line in Miami, Fort Lauderdale and Port Canaveral and the company's Vero Beach Resort.
"Within the Central Florida region, Disney directly supports 12%, or 1-in-8, of all jobs," per the report. "For every direct job on-site at Disney, an additional 1.7 jobs are supported across Florida."
And it contracted some "2,500 Florida-based small businesses to supply products and services to Disney World in FY22."
The company generated taxes of $6.6 billion in 2022, including state and local taxes of $3.1 billion generated by Disney, non-local visitors, employees and third-party businesses — "equivalent to $379 per Florida household."
The big picture: The Walt Disney Company and 2024 presidential candidate DeSantis have been at loggerheads since the firm publicly denounced Florida's Parental Rights in Education law, which critics refer to as "Don't Say Gay."
Go deeper: Disney's reputation hit by polarizing political drama
Go deeper