Disney cancels new Florida campus development amid DeSantis feud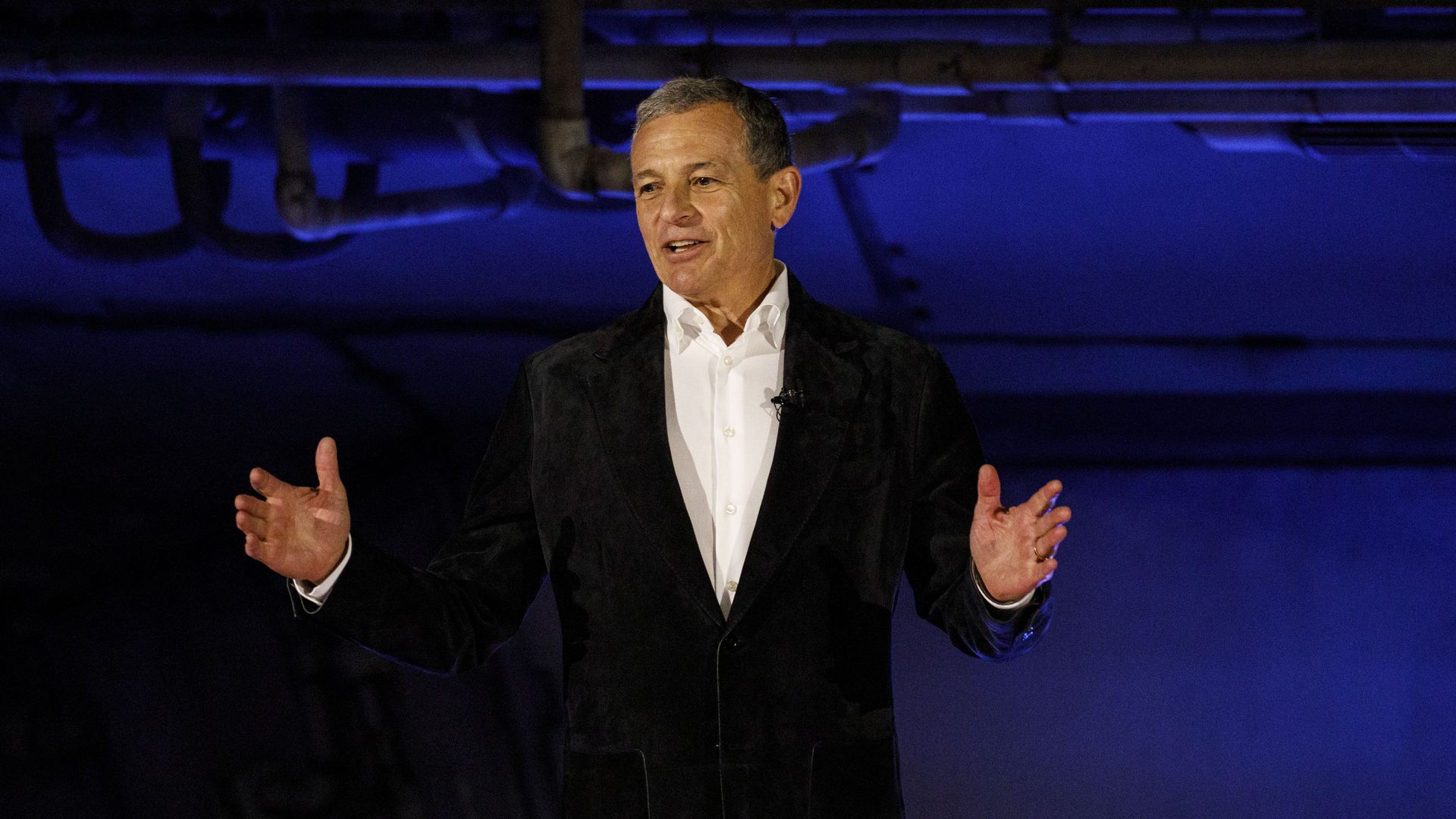 Disney canceled a new, nearly $1 billion employee campus in Orlando on Thursday, the New York Times first reported.
Why it matters: The cancellation comes amid a yearslong feud between Disney and Florida Gov. Ron DeSantis (R), which ignited after the company publicly opposed a law championed by the governor.
The office complex, which was supposed to be built in Orlando's Lake Nona region, was estimated to bring more than 2,000 jobs to the area with average salaries of $120,000, according to the Times.
The construction of the complex was supposed to involve the relocation of more than 1,000 Disney employees from California, though roughly 200 employees have already relocated.
What they're saying: Josh D'Amaro, Disney's theme park and consumer products chairman, said in an email to employees obtained by the Times that the cancellation was the result of "changing business conditions."
D'Amaro also noted that the company set aside $17 billion for new construction at Disney World over the next decade.
Orange County Mayor Jerry Demings (D) said in a statement that Disney's decision was "unfortunate."
"However, these are the consequences when there isn't an inclusive and collaborative work environment between the state of Florida and the business community," Demings' statement continued. "We will continue to work closely with our valued partners at Disney."
The other side: "Disney announced the possibility of a Lake Nona campus nearly two years ago," DeSantis' press secretary, Jeremy Redfern, said in a statement.
"Nothing ever came of the project, and the state was unsure whether it would come to fruition," he added. "Given the company's financial straits, falling market cap and declining stock price, it is unsurprising that they would restructure their business operations and cancel unsuccessful ventures."
Between the lines: While Disney is in an extended dispute with DeSantis, it is also attempting to significantly reduce costs by changing its operating structure and cutting jobs.
The big picture: The tensions between Disney and DeSantis began after the entertainment giant opposed a law that prohibits classroom instruction on sexual orientation and gender identity.
After its opposition, Florida's government revoked the company's 25,000-acre special tax district around Walt Disney World in Orlando and created a board appointed by DeSantis to oversee the district.
Disney filed a lawsuit against DeSantis and the board in April, alleging the state's actions toward the company amount to a "targeted campaign" of government retaliation."
The DeSantis-appointed board filed its own lawsuit against Disney earlier this month.
Go deeper: Disney leans into values amid Florida feud with DeSantis
Editor's note: This article has been updated with comment from Florida Gov. Ron DeSantis' press secretary, Jeremy Redfern.
Go deeper