Supreme Court adopts code of conduct for justices amid ethical scrutiny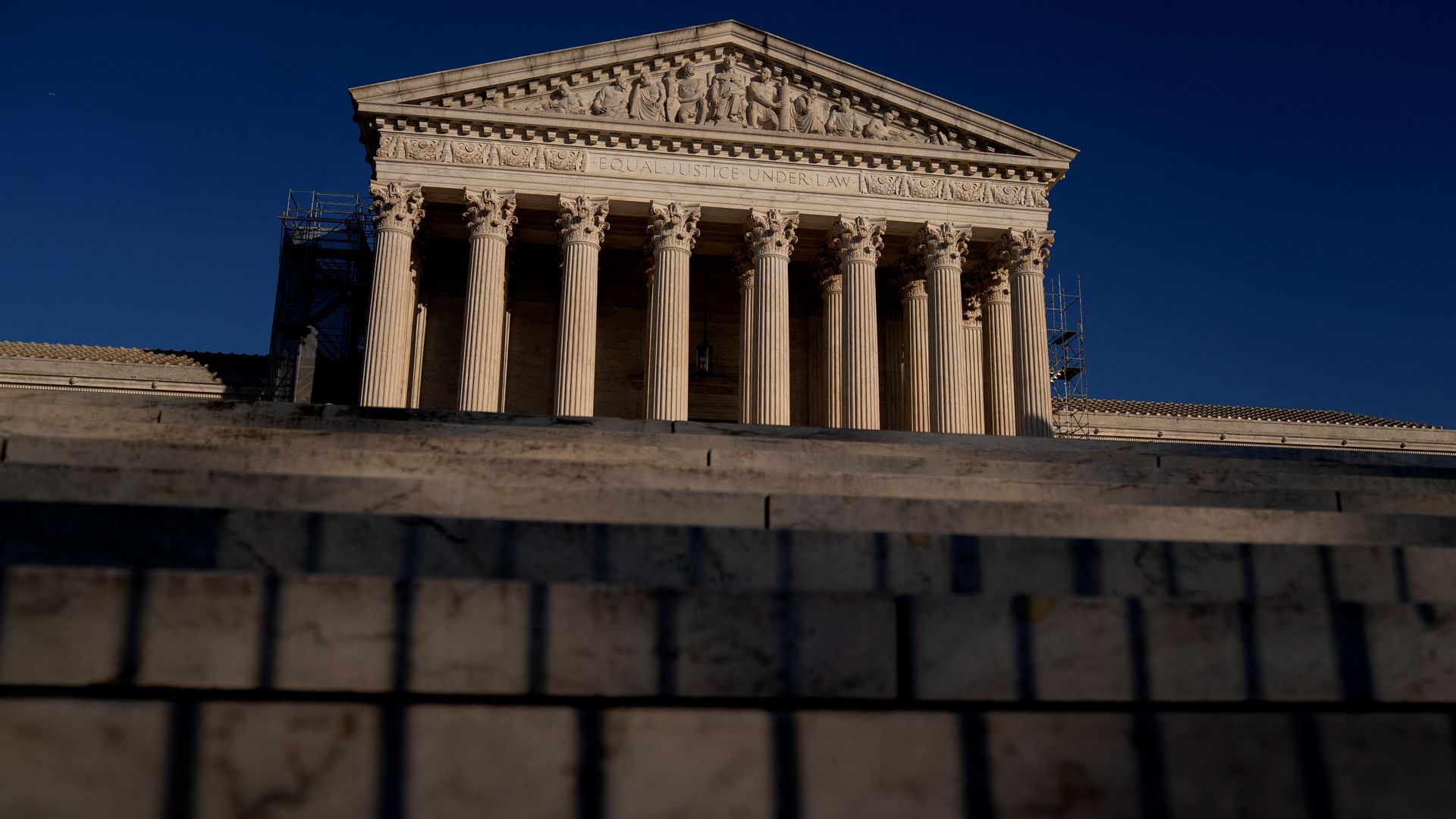 The Supreme Court said Monday it has adopted a code of ethics for its justices after repeated revelations of undisclosed travel gifts and other benefits by several justices ignited calls for code of conduct requirements.
Why it matters: Previously, it was the only court in the federal judiciary that did not have a formal code of ethics for its nine members.
State of play: Reporting from ProPublica and the Wall Street Journal on undisclosed lavish gifts and other benefits received by Justices Clarence Thomas and Samuel Alito initially ignited the scrutiny of the court and the effort by Senate Democrats to force it to adopt a code of conduct.
What they're saying: The court said that many of the rules in the code are not new, as it has had "common law" ethics rules that applied to its members.
It acknowledged, however, that a lack of a formal code "has led in recent years to the misunderstanding that the Justices of this Court, unlike all other jurists in this country, regard themselves as unrestricted by any ethics rules."
"To dispel this misunderstanding, we are issuing this Code, which largely represents a codification of principles that we have long regarded as governing our conduct," it said.
Publicly, Justices Amy Coney Barrett, Elena Kagan and Brett Kavanaugh had recently supported the adoption of a formal code.
Of note: The new code explicitly prevents justices from knowingly using the prestige of their office to "advance the private interests of the Justice or others" and blocks them from giving others "the impression that they are in a special position to influence the Justice."
Justices also should not speak at any event sponsored by or associated with a political party or a political campaign, the code states.
Sen. Sheldon Whitehouse (R.I.), who chairs the Senate Judiciary Committee and supports a Supreme Court ethics code, questioned how justices could be investigated for possible violations under the new code.
"The question is enforcement: where do you file a complaint; who reviews it; how does fact finding occur; who compares what happened to what's allowed?" the senator said on Monday.
The big picture: Senate Democrats had planned to but then postponed subpoenaing two billionaires who reportedly gave lavish gifts to Thomas and Alito.
One of the billionaires, Republican mega-donor and real estate investor Harlan Crow, paid for Thomas' undisclosed luxury vacations for more than two decades, purchased the justice's childhood home and made tuition payments for Thomas' grandnephew.
Another major Republican donor, Robin Arkley, allowed Alito to fly on his private plane during the justice's Alaska fishing trip with billionaire Paul Singer, whose hedge fund went on to have business before the Supreme Court at least 10 times.
Thomas also attended at least two donor events for the conservative political Koch network, which has had business before the court, including a recent effort to overturn a previous case that governs federal agencies' ability to issue regulations.
Read the code:
Editor's note: This story has been updated with additional details throughout.
Go deeper