"We're not imperial": Supreme Court justice reveals support for new ethics code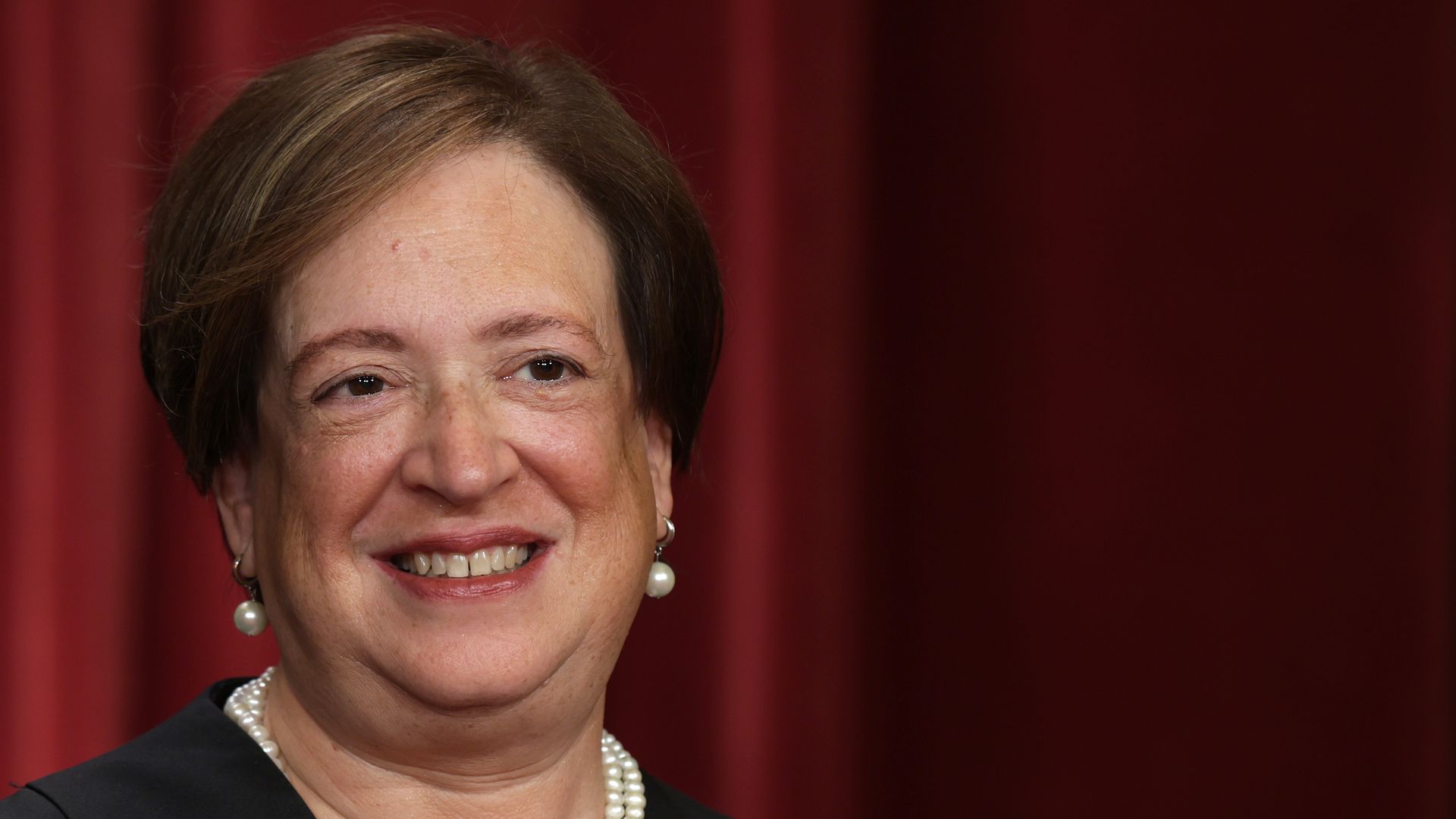 Justice Elena Kagan has voiced her support for a new ethics code for the Supreme Court, a topic that has become a source of heated debate in recent months.
Why it matters: Recent revelations about lavish gifts and the justices' business activities have brought fresh scrutiny to the high court's lack of a formal code of ethics.
Driving the news: "It just can't be that the court is the only institution that somehow is not subject to checks and balances from anybody else. We're not imperial," Kagan said at a judicial conference in Portland, Oregon, on Thursday, Politico reported.
Kagan, one of the court's three liberal justices, added that the justices don't all agree on a path forward.
"It's not a secret for me to say that we have been discussing this issue, and it won't be a surprise to know that the nine of us have a diversity about this and most things. We're nine freethinking individuals," she said.
State of play: The Democrat-led Senate Judiciary Committee last month voted to advance a bill instituting a code of conduct for Supreme Court justices.
"Can Congress do various things to regulate the Supreme Court? I think the answer is: yes," Kagan told the audience, per Politico.
Yes, but: The legislation has little chance of success in the Senate without Republican support — and its chances are worse in the GOP-controlled House.
Between the lines: Kagan's remarks stand in sharp contrast to Justice Samuel Alito's view on the subject.
"Congress did not create the Supreme Court," Alito, the court's most conservative member, said in a recent interview with the Wall Street Journal.
"No provision in the Constitution gives them the authority to regulate the Supreme Court — period," he added.
However, Kagan also floated the possibility of the court drafting and adopting its own code of conduct, therefore circumventing the question of whether Congress has the authority ethics rules on it, AP reported.
The big picture: Justice Clarence Thomas made headlines this year for failing to properly disclose luxury trips received from Republican megadonor Harlan Crow or property he sold to Crow. Crow also made tuition payments on behalf of Thomas' grandnephew.
It emerged earlier this year that Justice Neil Gorsuch and two partners sold a vacation property to the the head of a major law firm that often has business before the court.
Go deeper