Senate committee advances Supreme Court ethics bill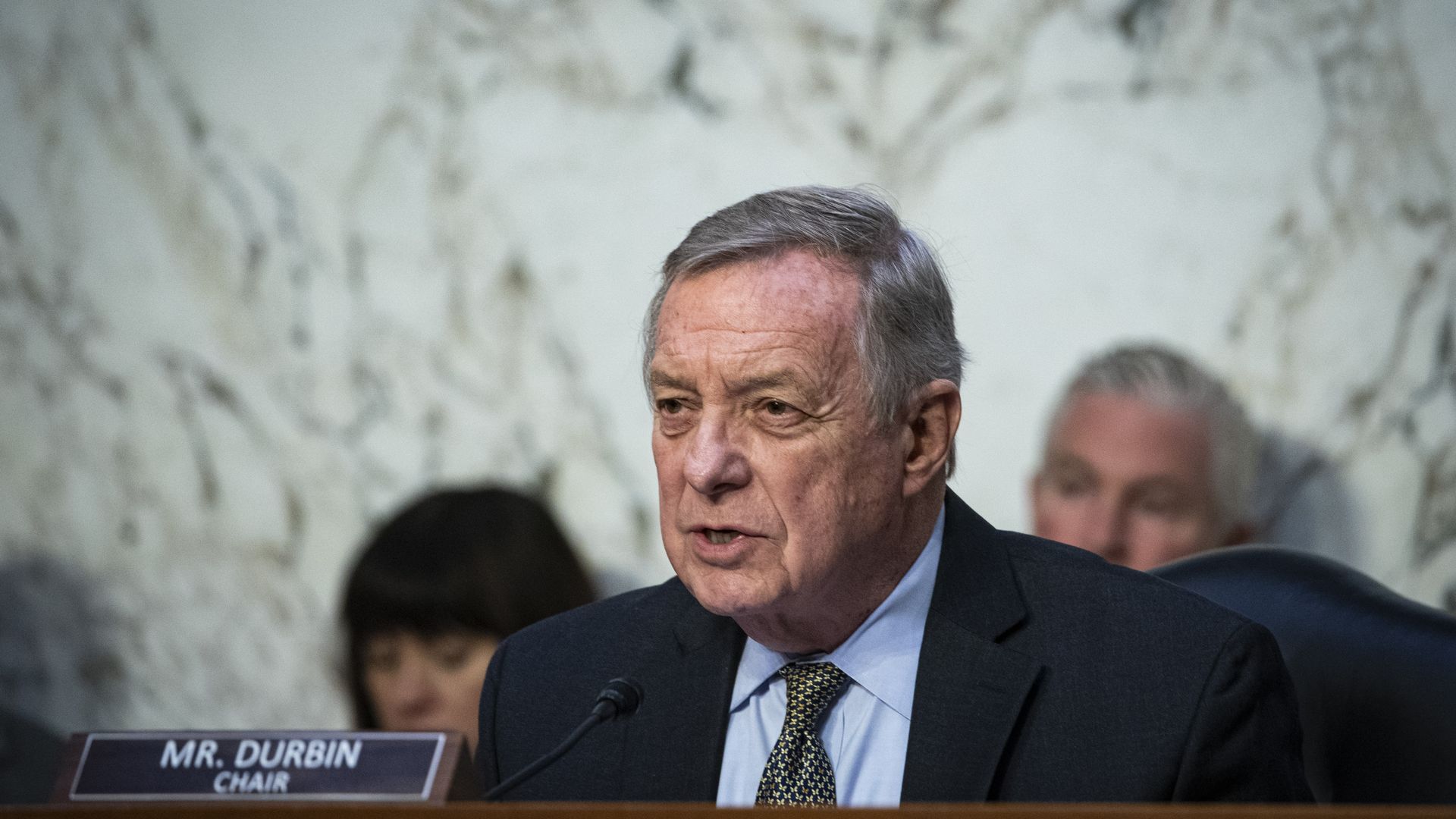 The Democrat-led Senate Judiciary Committee on Thursday voted along party lines to approve legislation instituting a code of conduct for Supreme Court justices.
Why it matters: The measure serves as Democrats' response to recent reporting about Supreme Court justices, most notably Clarence Thomas, accepting lavish gifts.
What they're saying: "This legislation will be a crucial first step in restoring confidence in the Court after a steady stream of reports of Justices' ethical failures has been released to the public," Judiciary Committee Chair Dick Durbin (D-Ill.) said in a statement.
Driving the news: The committee voted 11-10 along party lines to send the Supreme Court Ethics, Recusal, and Transparency Act to the Senate floor.
The bill would require the court to establish a published code of conduct, as well as a process for members of the public to file complaints and for a panel of lower court judges to investigate alleged violations.
It would strengthen financial disclosure requirements for justices, as well as parties filing amicus briefs.
It would also create new requirements for justices to recuse themselves over conflicts of interest and mandate public explanations of recusal decisions.
Reality check: The legislation has little chance of making it out of the Senate, let alone passing in the GOP-controlled House.
Senate Minority Leader Mitch McConnell (R-Ky.) called the bill an "intimidation campaign by the Left to undermine the Court" in a floor speech on Wednesday.
At least nine Senate Republicans would have to support the bill for it to overcome the filibuster, assuming all Democrats vote for it.
Go deeper