Kagan says Supreme Court "earns its legitimacy" by being apolitical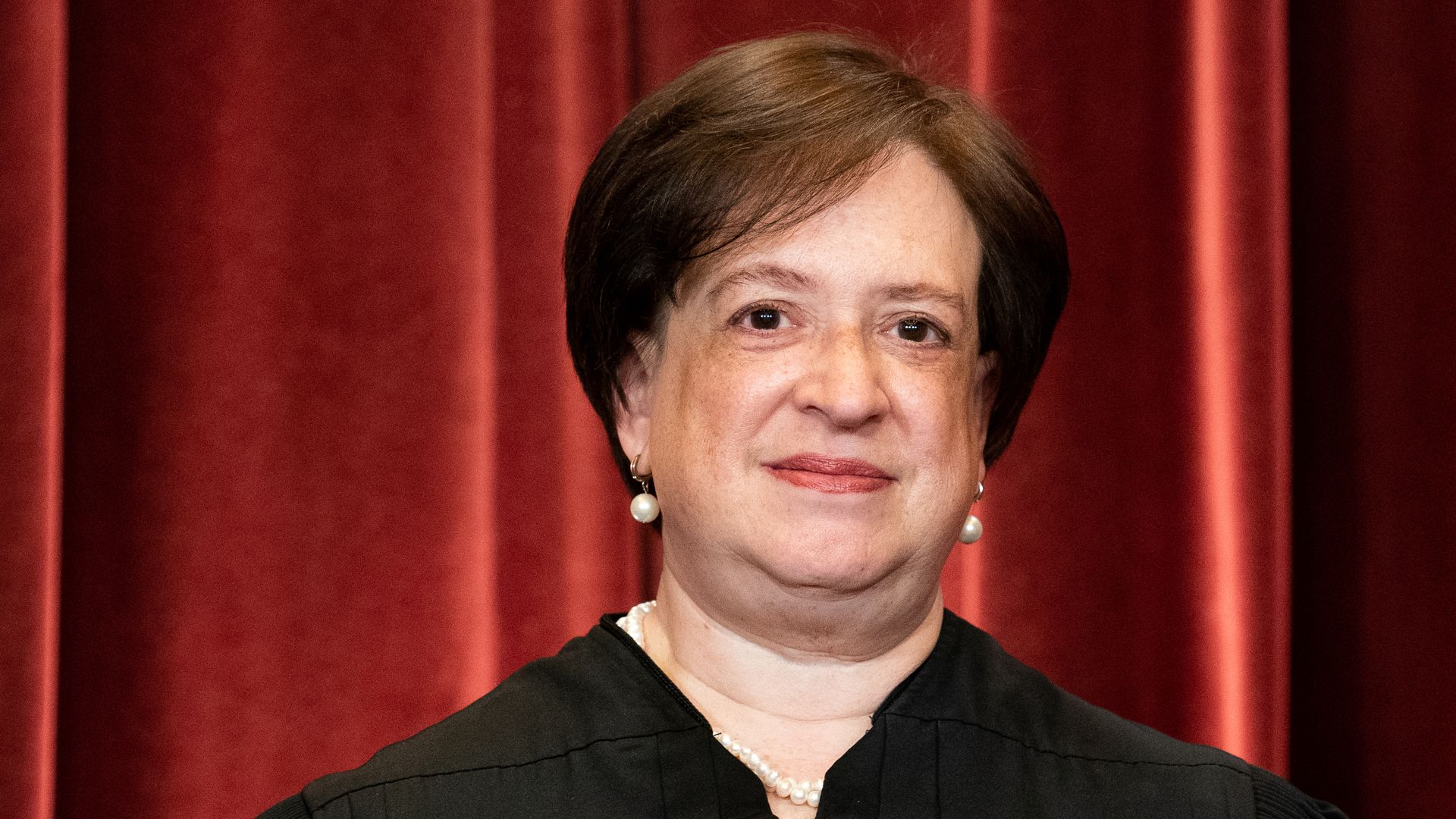 Justice Elena Kagan warned Thursday that it would be "a dangerous thing for a democracy" if the Supreme Court loses the confidence of the public, Reuters reports.
Driving the news: A recent poll shows that since the overturning of Roe v. Wade, over half of Americans (61%) disapprove of the Supreme Court.
Even before Roe was overturned, after the draft opinion leaked, 55% of Americans said they disapproved of "how the Court is handling its job."
What she's saying: In her first public appearance since the fall of Roe, Kagan said: "I'm not talking about any particular decision or even any particular series of decisions, but if over time the court loses all connection with the public and with public sentiment, that's a dangerous thing for a democracy."
"Overall, the way the court retains its legitimacy and fosters public confidence is by acting like a court, is by doing the kinds of things that do not seem to people political or partisan," Kagan said at a judicial conference in Montana, per Reuters.
The court "earns its legitimacy by what it does, by the way it behaves."
State of play: The court's conservative majority voted to overturn Roe and give states the right to regulate abortion at any point in the pregnancy, including at fertilization.
Go deeper: The political leanings of the Supreme Court justices
Go deeper