Dashboard: The latest on Roe v. Wade and abortion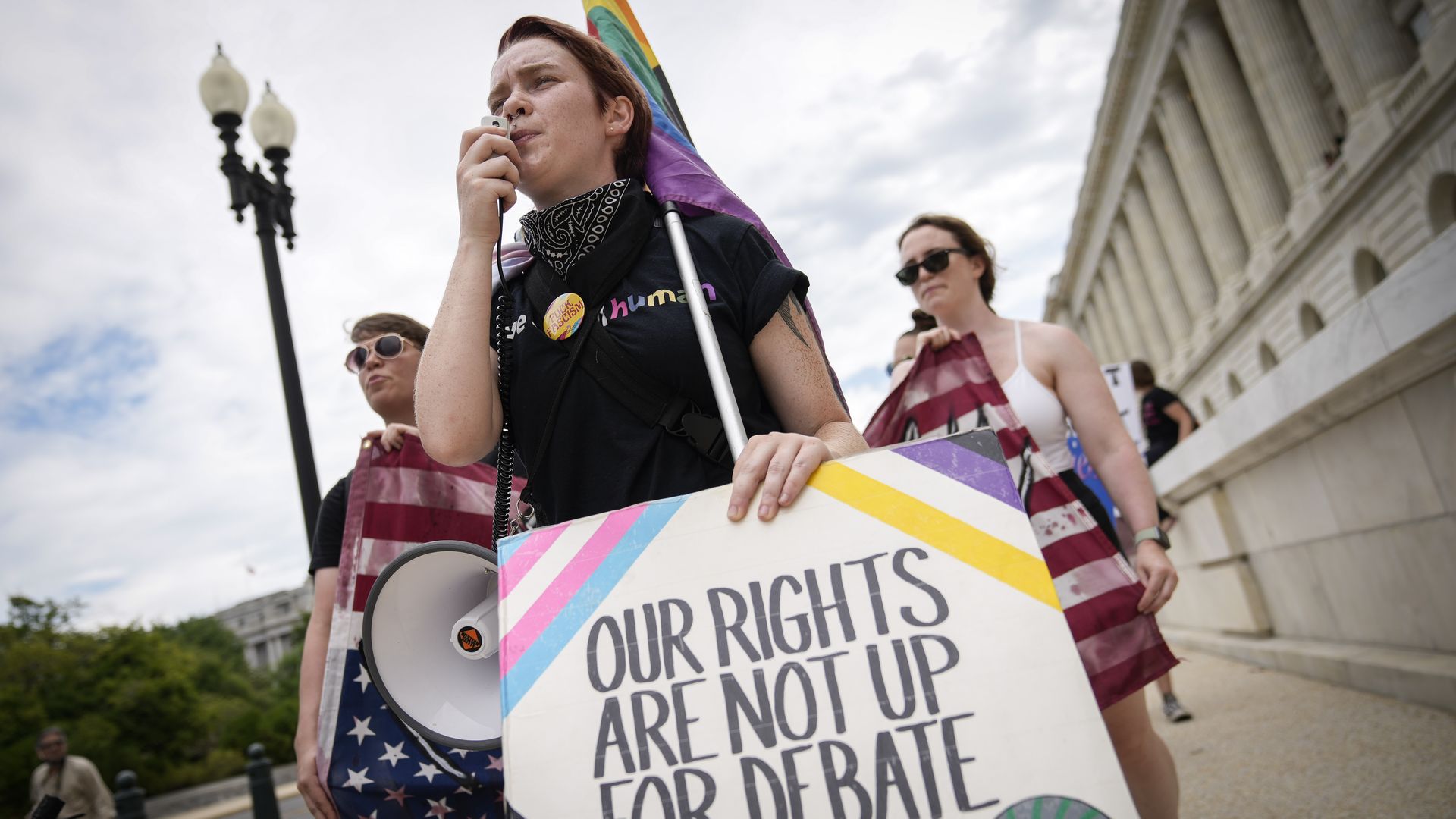 The latest:
Roe v. Wade significance
Abortion will immediately become illegal in at least 13 states after the Supreme Court's decision to overturn Roe v. Wade, and more will likely quickly follow suit, Axios' Oriana Gonzalez reports.
Why it matters: The Supreme Court's Friday ruling grants states the legal authority to ban the procedure at any point in a pregnancy — including at fertilization.
"The Constitution does not confer a right to abortion; Roe and Casey are overruled; and the authority to regulate abortion is returned to the people and their elected representatives," Justice Samuel Alito wrote in the 6-3 ruling.
How justices voted on Roe v. Wade
The Supreme Court issued a 6-3 ruling on June 24.
Alito wrote the court's opinion. Joining him were Justices Clarence Thomas, Neil Gorsuch, Brett Kavanaugh and Amy Coney Barrett.
Chief Justice John Roberts voted with the majority but indicated he would've stopped short of fully overturning Roe.
The court's three liberal members — Justices Stephen Breyer, Sonia Sotomayor and Elena Kagan — dissented.
Go deeper