Florida judge denies Trump bid to postpone classified documents trial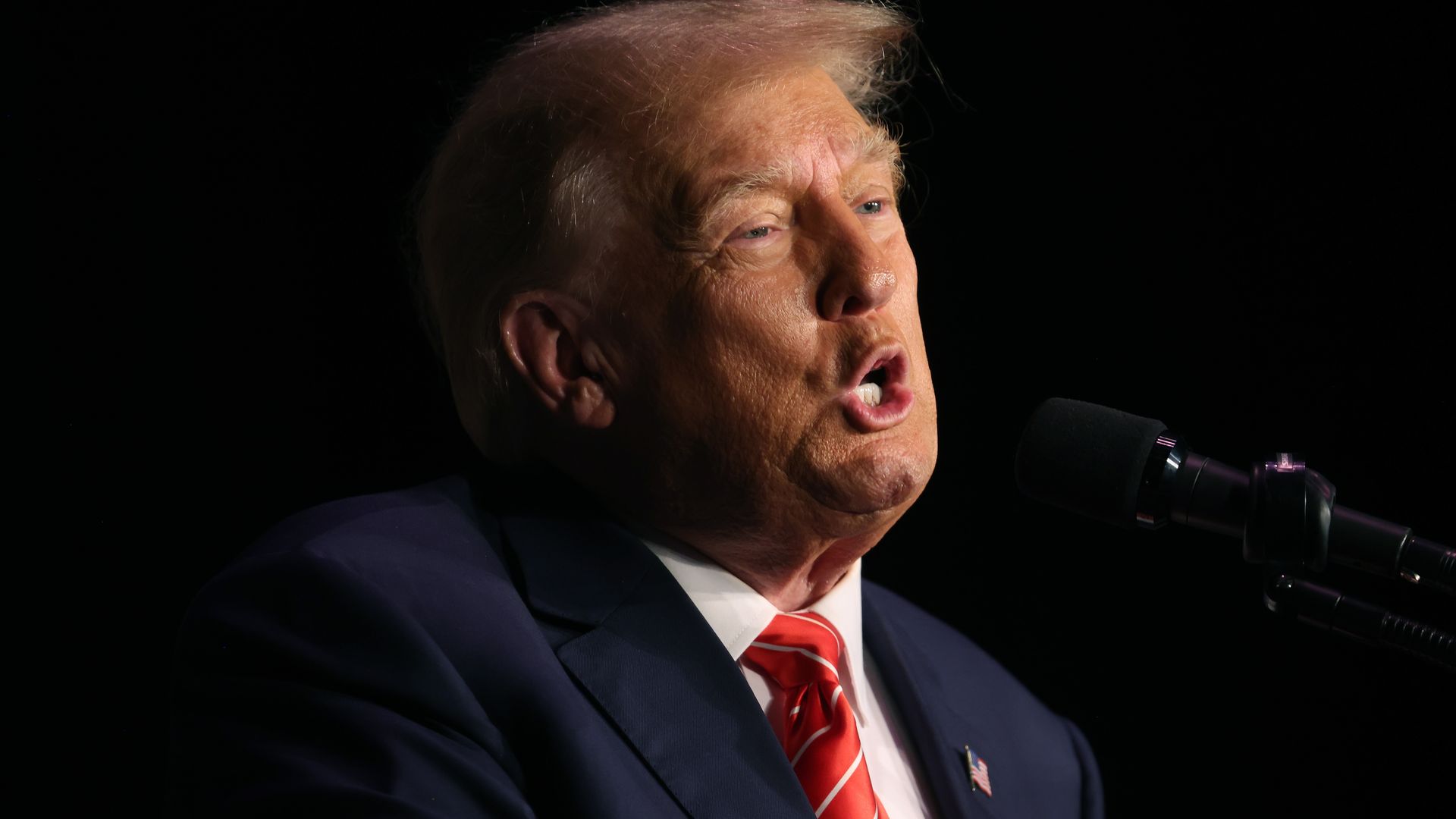 The Florida judge overseeing Donald Trump's classified documents case on Friday rejected the former president's bid to delay the trial's start date — for now.
Why it matters: Trump's legal team has repeatedly tried to delay the classified documents trial until after the 2024 presidential election, which, if he wins, could allow him to order the charges against him dropped.
Driving the news: Judge Aileen Cannon did, however, adjust pre-trial deadlines in the case, "given the evolving complexities in this matter," per the order.
Cannon wrote that the amount of discovery in the case was "exceedingly voluminous" and that her order would, in a "reasonable fashion," allow the defendants more time to review the material — while taking into account "the public's right to a speedy trial."
Cannon also left open the possibility of moving the trial date at a later time, writing that it would be considered during a scheduling conference on Mar. 1.
Flashback: Cannon signaled during a hearing in early November that she would consider delaying the trial, which is scheduled to begin on May 20.
Cannon, a Trump-appointed judge, cited concerns during the November hearing about how his legal team could both prepare for the classified documents trial and his other trials, particularly the federal 2020 election case.
"I'm having a hard time seeing how this work can be accomplished in this compressed time frame," Cannon said.
Zoom in: In Friday's order, Cannon echoed some of those concerns, saying the court "cannot ignore the realities of pretrial and trial schedules" of Trump's election and New York state hush money cases, both of which are set to go to trial in March.
"The schedules as they currently stand overlap substantially with the deadlines in this case, presenting additional challenges to ensuring Defendant Trump has adequate time to prepare for trial and to assist in his defense," Cannon wrote.
What to watch: Trump is a defendant in at least seven known cases, including four criminal cases and three civil cases.
Go deeper: Trump's courtroom calendar clashes with 2024 presidential election
Editor's note: This story has been updated with additional details from the order.
Go deeper