Trump's ticket to freedom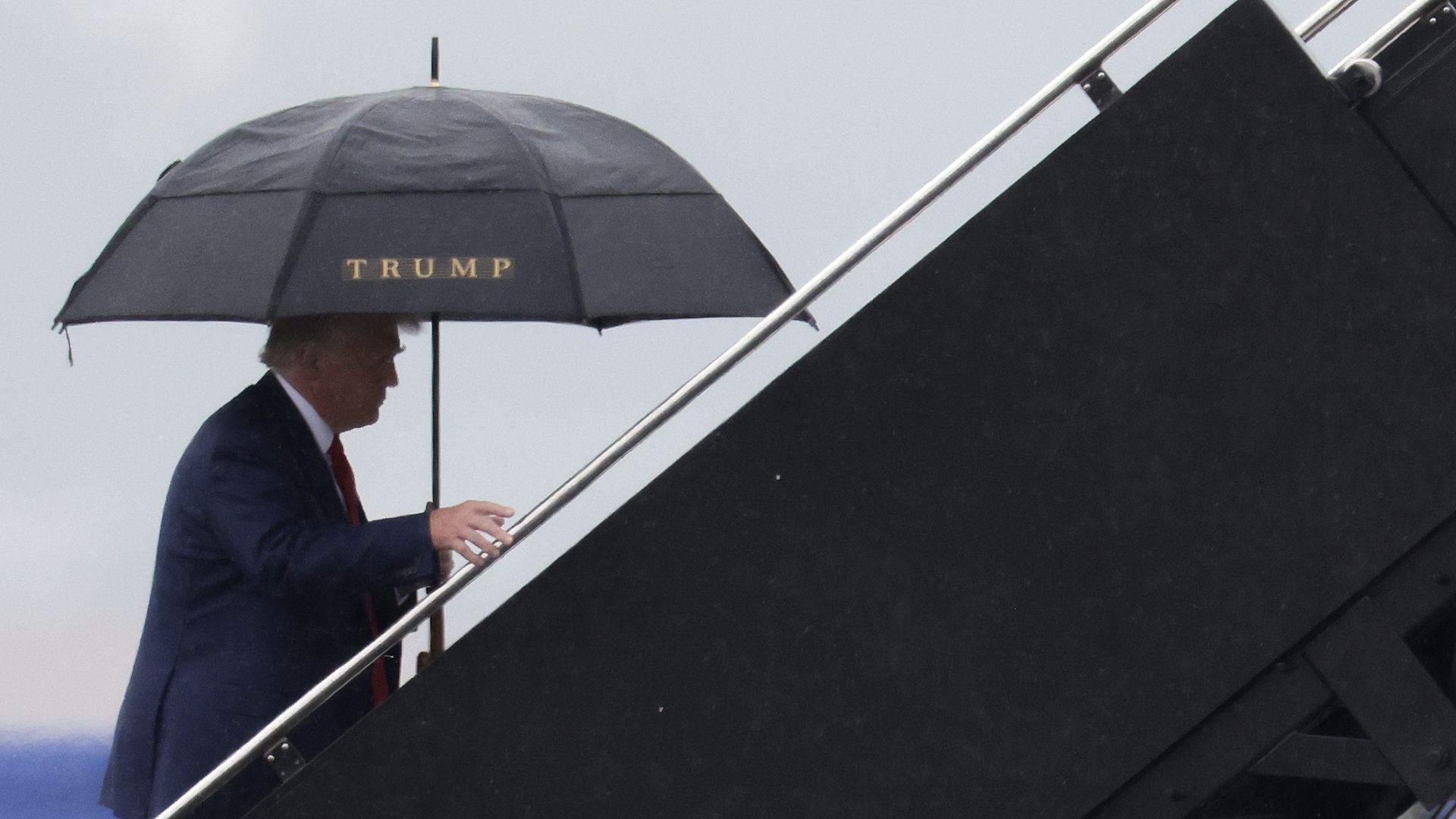 Federal prosecutors reminded former President Trump at his arraignment Thursday that the Constitution entitles him to a speedy trial. But as his lawyer made clear inside D.C.'s federal courthouse, that's the last thing he wants.
Why it matters: Now facing 78 criminal charges in three jurisdictions — with the possibility of a fourth indictment in Georgia by the end of the month — Trump's quest to regain the White House has become existential.
Delaying his trials and winning the 2024 election, which is expected to be a tight race with President Biden, could be Trump's best bet for avoiding prison time.
The Justice Department's Office of Legal Counsel has long held that sitting presidents cannot be tried and imprisoned, and Trump has already teased plans to dismantle DOJ independence or pardon himself if elected.
Driving the news: At Thursday's arraignment, Trump's lawyer John Lauro called it "absurd" to suggest the case could go to trial within the 70-day timeframe laid out in the Speedy Trial Act — citing the "massive amount of information" prosecutors are expected to turn over in the discovery process.
The presiding judge ordered motions from both sides, and then offered three dates for the next hearing: Aug. 21, Aug. 22 or Aug. 28.
Prosecutors requested the soonest date; Trump's lawyers requested Aug. 28 — which the judge accepted.
The big picture: This tactic isn't exclusive to the Jan. 6 case. In Trump's classified documents trial, his lawyers have made clear they plan to file a flurry of motions to gum up the "rocket docket" that Southern Florida's speedy federal court is known for.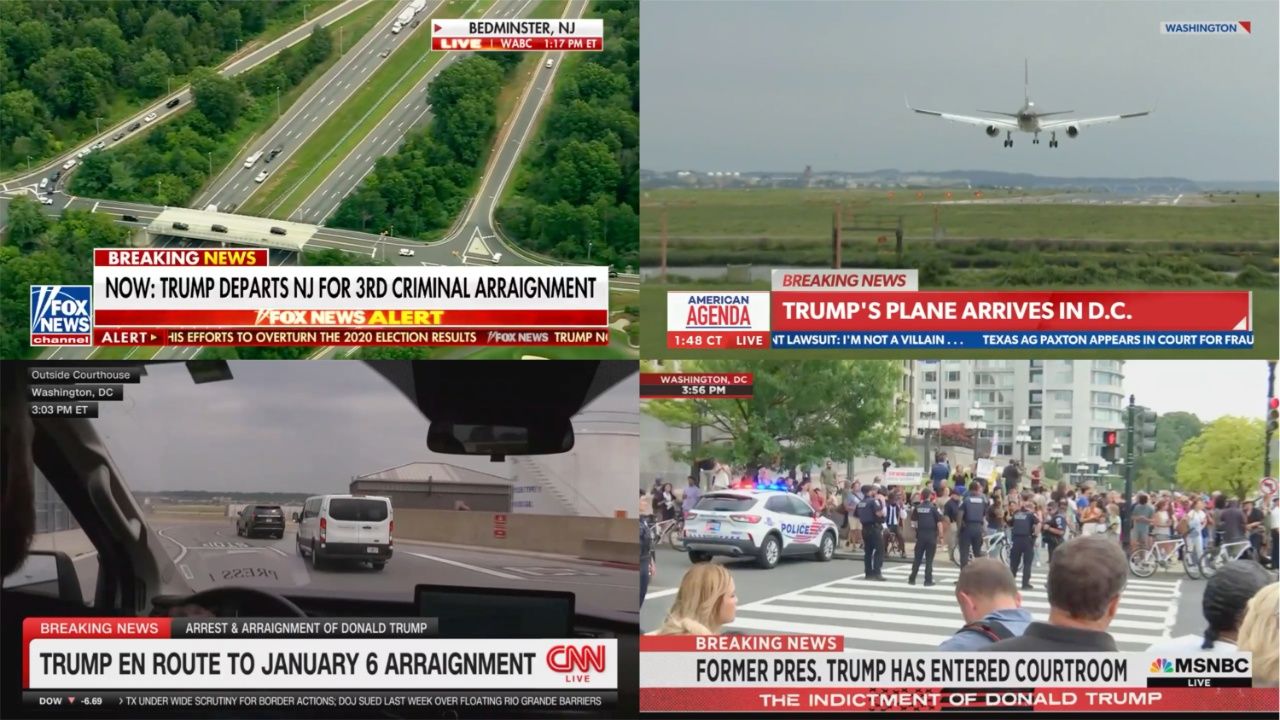 Zoom in: While Trump's third arraignment featured the same wall-to-wall media coverage as his first two, the former president's demeanor inside the hearing was noticeably different.
Three police officers who defended the Capitol on Jan. 6 were in attendance at the federal courthouse, just blocks away from where the pro-Trump attack unfolded in 2021.
The intrigue: The inextricable links between Trump's two federal cases, prosecuted by the same special counsel, were on full display.
Attorney Evan Corcoran, who was forced to provided key evidence that led to Trump's indictment in the classified documents case, was in attendance at the hearing.
Trump's valet Walt Nauta, indicted as a co-conspirator in the Mar-a-Lago probe, handed the former president an umbrella as he walked on the tarmac to depart D.C.
The bottom line: While Trump remains the runaway favorite for the GOP nomination, nearly half of Republicans say they would not vote for him if he were convicted of a felony, according to a new Reuters/Ipsos poll.
Go deeper