Americans want different candidates for president: Poll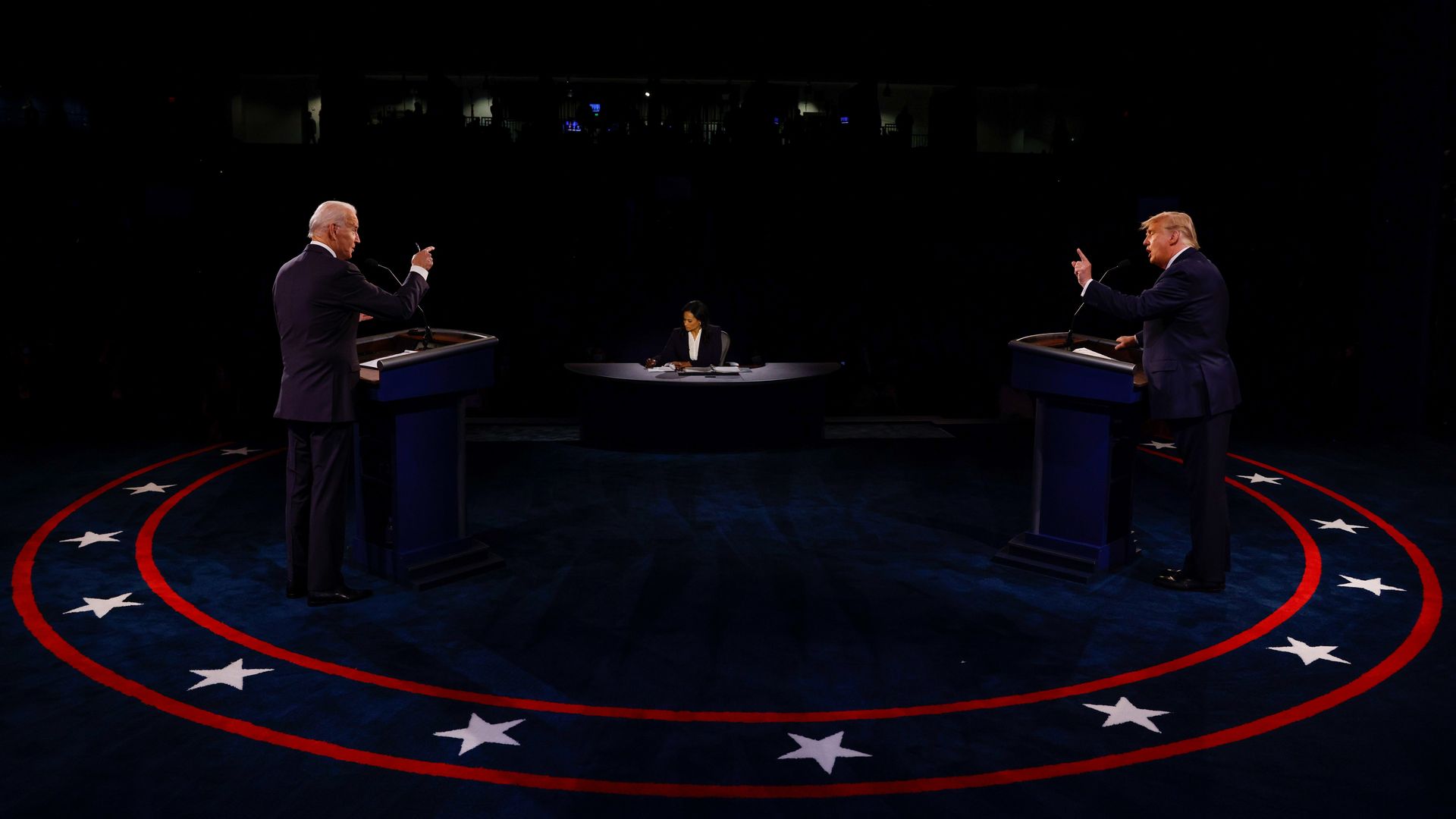 Americans aren't so psyched about the two frontrunners in the 2024 presidential election, new polling data shows.
Why it matters: As President Biden and former President Trump are set for a historic rematch, voters appear uninspired by their candidacies.
33% of Americans view Biden favorably, per a new ABC News/Ipsos poll, while 29% of Americans view Trump favorably.
By the numbers: 48% of adults said it would make no difference in their vote if someone other than Trump were the Republican nominee, per an Ipsos release Sunday.
55% said the same for a Democratic nominee other than Biden.
9% of Republicans would be less likely to vote for a Republican candidate other than Trump, while 36% of Democrats said they'd be more likely to vote for a Democratic candidate other than Biden.
Most Americans said it wouldn't make a difference in their vote if their party's candidate were someone other than Trump or Biden, according to the poll.
Details: Americans see the most important issues of the 2024 election as the economy, inflation, health care and education.
The Republican Party was more trusted to handle the economy, inflation and crime, the polling found.
The Democratic Party was more trusted to handle gun violence, abortion, education and health care.
"However, a sizable bloc – roughly three in ten to a third of Americans – do not trust either party to do a better job than the other on handling these issue," Ipsos said.
Context: Trump is beating Biden in five of six swing states that Biden won in 2020, according to a recent New York Times and Siena College poll.
Go deeper: Meet the 2024 presidential candidates
Go deeper