Dems sound alarm on Biden's 2024 chances after dismal poll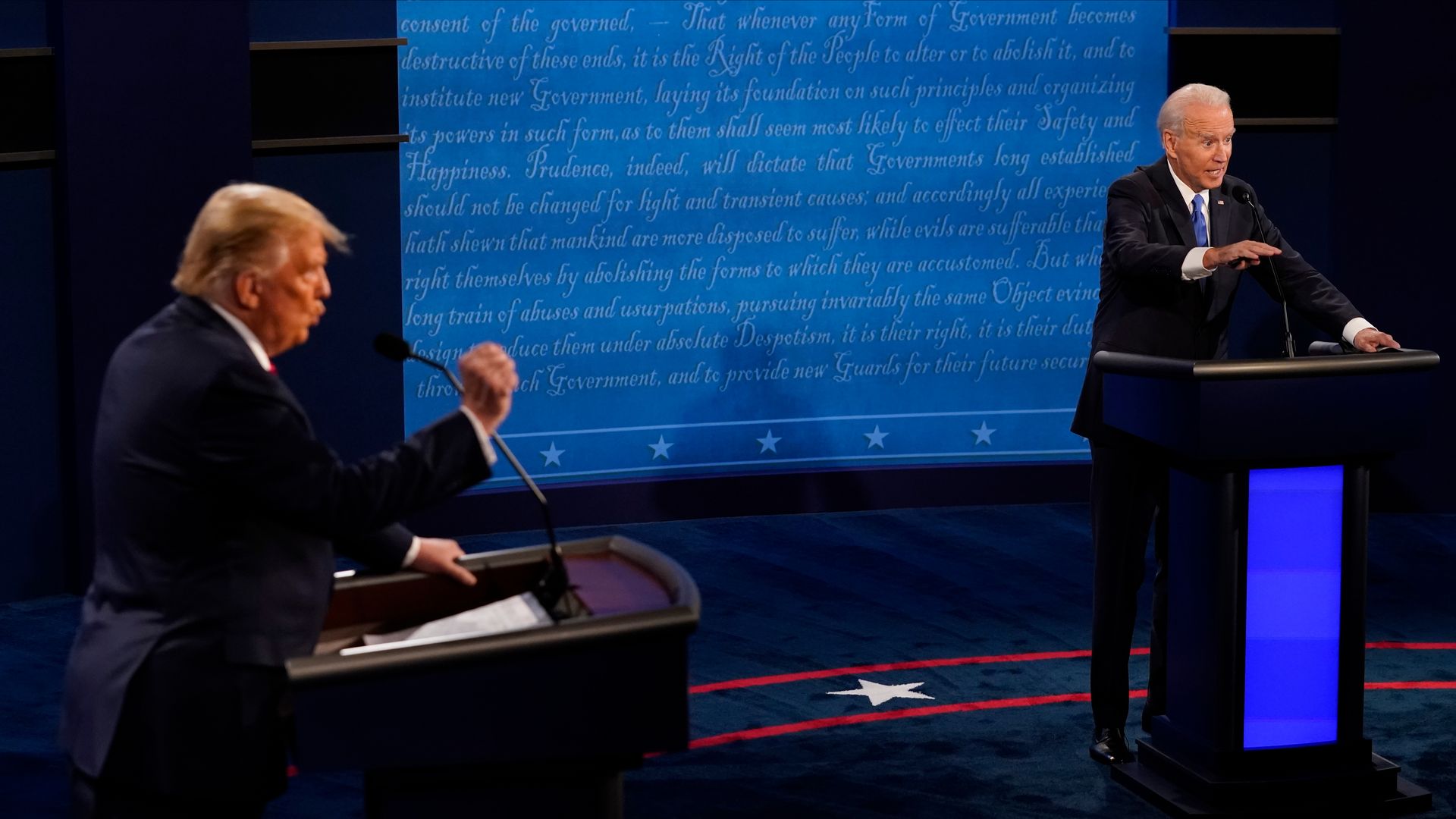 Prominent Democrats have publicly expressed doubt about President Biden's ability to win the 2024 election.
Why it matters: New polling showed former President Trump set to handily net key swing states in a potentially historic rematch against Biden, as the president struggles to foster party unity over the Israel-Gaza war.
Rep. Pramila Jayapal (D-Wash.) said Sunday the 2024 election is in "great trouble" for Biden, while Sen. Richard Blumenthal (D-Conn.) said he was "concerned" before and after Sunday's polling. Blumenthal added that the party has its "work cut out."
David Axelrod, the Democratic strategist and former Obama adviser, said Biden should consider dropping out of the race.
State of play: The New York Times and Siena College poll out Sunday found Trump leading Biden in five of six swing states that Biden won in 2020: Nevada, Georgia, Arizona, Michigan, Pennsylvania. The exception was Wisconsin.
Biden's support among nonwhite voters has also been plummeting, while Trump's support among Black voters popped to 22 points in the swing states.
What they're saying: "If [Biden] continues to run, he will be the nominee of the Democratic Party," Axelrod said on X, formerly Twitter. "What he needs to decide is whether that is wise; whether it's in HIS best interest or the country's?"
Jayapal, chair of the Congressional Progressive Caucus, has been a fierce supporter of Biden. She emphasized Sunday during an interview on MSNBC that keeping Democratic control was vital during the growing Middle East conflict.
"These young people — Muslim Americans, Arab Americans, but also young people — see this conflict as a moral conflict and a moral crisis," she told host Jen Psaki, former White House press secretary under Biden.
Of note: In the wake of the Oct. 7 Hamas attack on Israel, Biden's political team has been particularly concerned about younger voters. Polls show they're less pro-Israel than their parents' generation.
The president's stance also appears to be hurting him with Arab American voters.
Zoom out: Biden has been plagued by low approval ratings and questions about his age throughout his term.
Go deeper: Democrats quietly move to succeed Biden
Go deeper