Before and after satellite images show scale of destruction from Israeli strikes in Gaza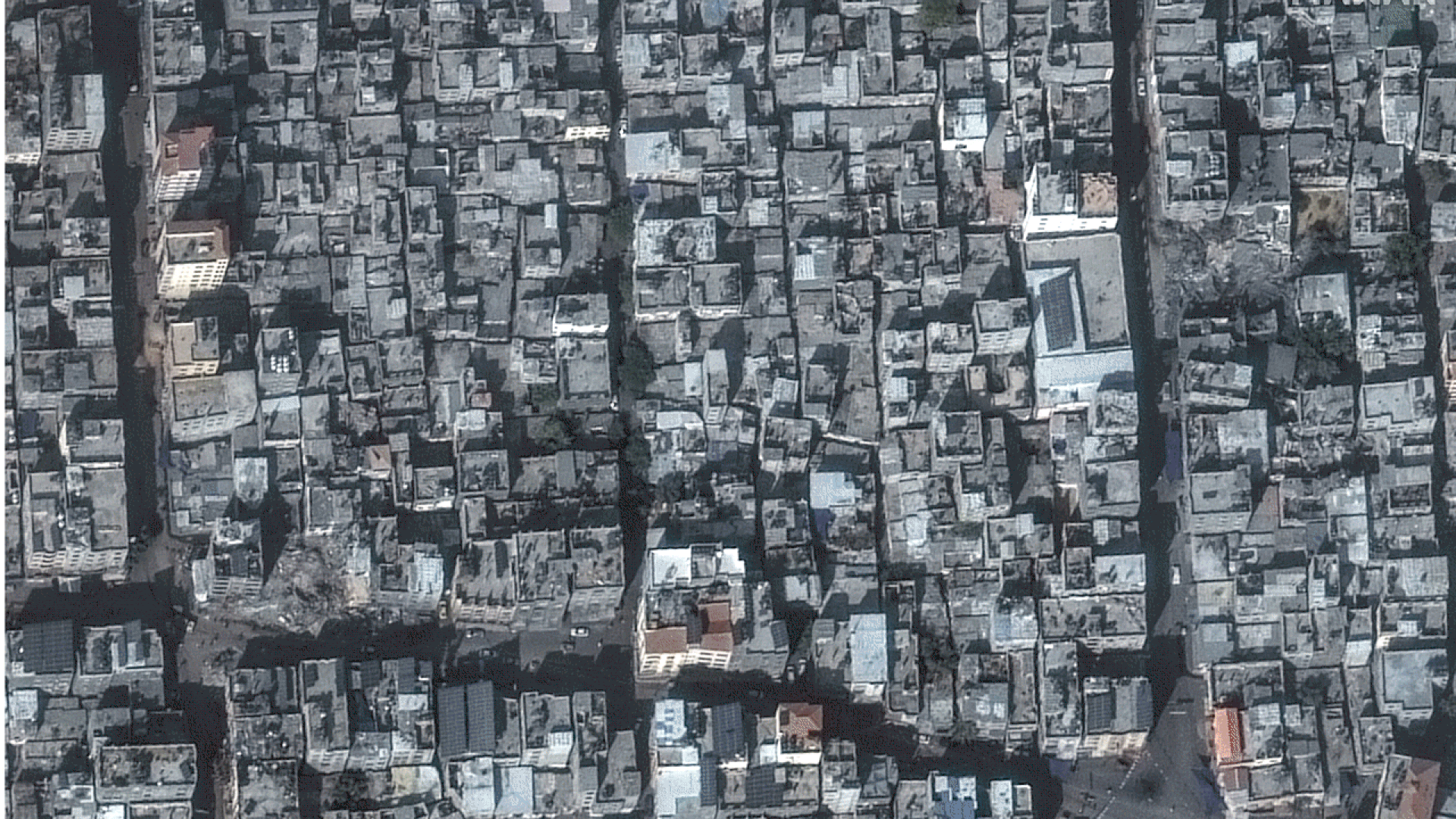 Before and after satellite images help reveal the mass scale of Israel's intensifying bombardment of Gaza in the four weeks since the Oct. 7 Hamas attack on Israel.
The big picture: More than 9,400 Palestinians, including 3,900 children, have been killed in the Strip since the war began, according to the Ministry of Health in Hamas-run Gaza. About 2,000 people have been reported missing — many of whom are believed to be under the rubble.
The bombardment has destroyed or damaged mosques, churches, bakeries, large parts of refugee camps, and other residential areas, according to satellite images, photos shared by journalists and statements from aid groups and authorities in Gaza.
The Health Ministry in Ramallah reported last week that nearly half of all housing units in the besieged enclave, which is home to at least 2.2 million people, had been at least partially destroyed.
A recent analysis of satellite data found at least one quarter of buildings in northern Gaza, where Israel has focused its ground operation, have been damaged or destroyed by Israeli strikes.
What's happening: Israel claims it only targets Hamas militants and the group's infrastructure, but areas with large numbers of civilians, including the Jabalia refugee camp — Gaza's largest — have been hit.
Jabalia has been targeted multiple times, including on Tuesday, when Israel said it destroyed parts of the Hamas' tunnel system and killed a senior Hamas commander — a claim the militant group denied. Israel claimed it killed another commander in Jabalia on Wednesday.
Dozens of civilians were also killed in the strikes on the camp, according to health authorities. Before and after satellite images of Jabalia show massive craters from the strikes.
"Given the high number of civilian casualties & the scale of destruction following Israeli airstrikes on Jabalia refugee camp, we have serious concerns that these are disproportionate attacks that could amount to war crimes," the UN human rights office said on Thursday.
Under international humanitarian law, attacks against legitimate military targets are prohibited if it is expected to cause civilian casualties or damage to civilian objects that would be "excessive in relation to the concrete and direct military advantage anticipated."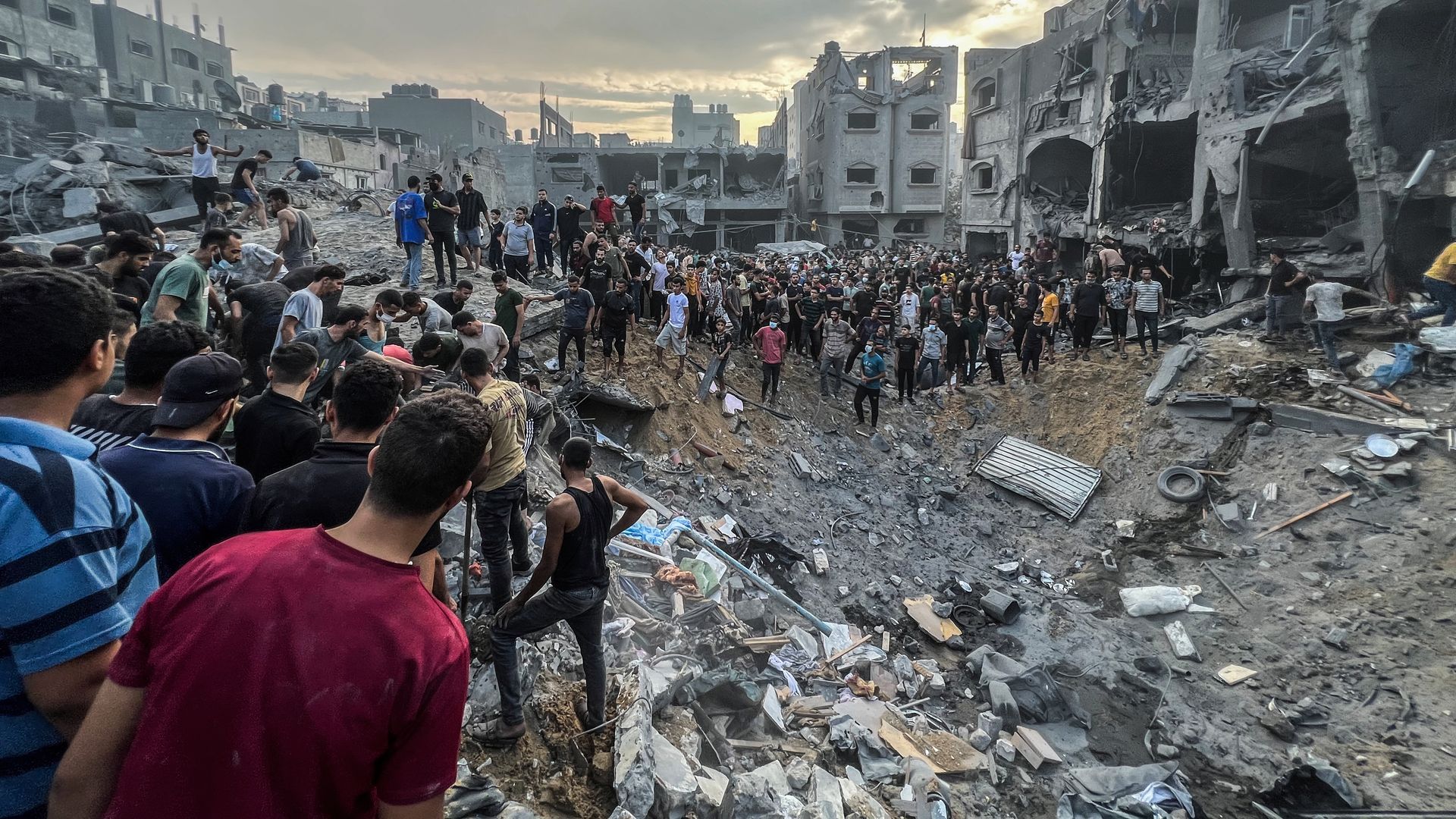 Israel on Friday hit an ambulance convoy outside of Gaza City's Al-Shifa Hospital complex, killing at least 15 people, according to health officials in the enclave.
Israel claimed the ambulance that was targeted was being used by Hamas militants, but the Palestine Red Crescent Society said the convoy was transporting wounded Palestinians to the Rafah border crossing in southern Gaza.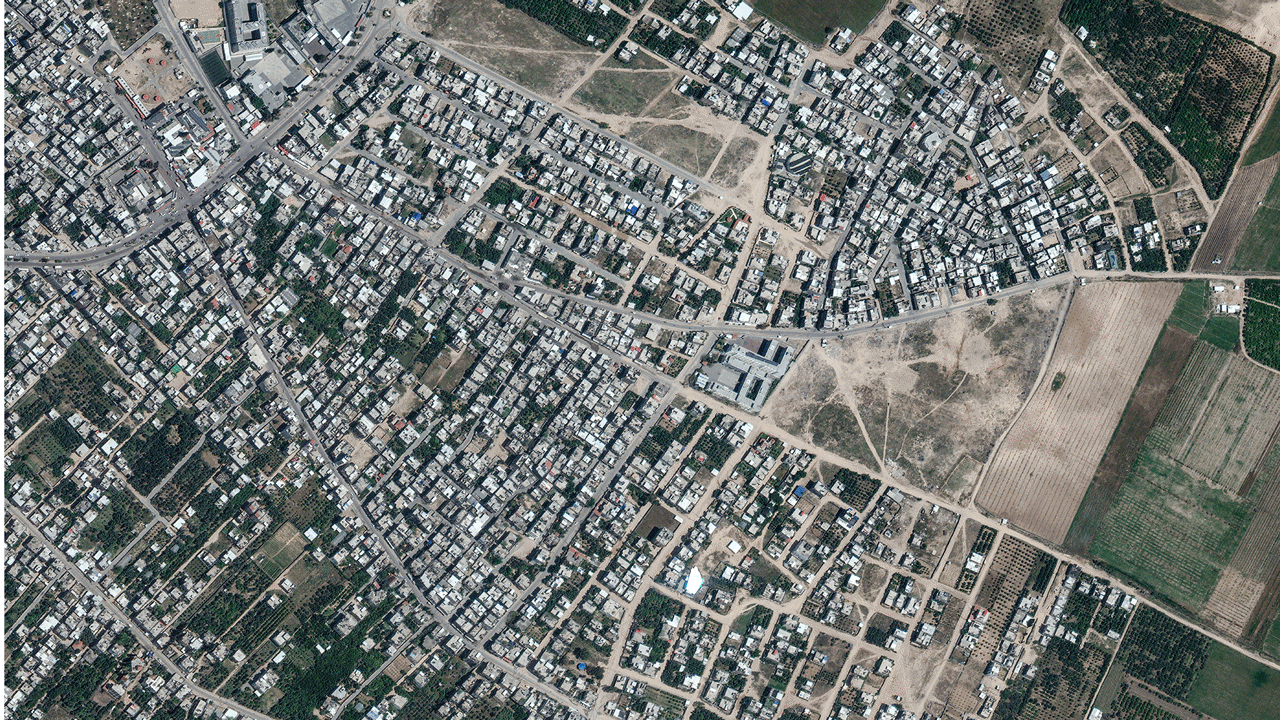 What they're saying: Israeli officials have called civilian casualties "the tragedy of war."
They also say their response, which includes an expanding ground operation in Gaza, is necessary to root out and destroy Hamas after its militants killed at least 1,400 people and kidnapped more than 230 people in the Oct. 7 terrorist attack in Israel.
But Israel and its supporters, including the U.S., are under growing international pressure to do more to protect civilians and ease the worsening humanitarian crisis as the death toll in Gaza grows and images like those from Jabalia are shared. The Biden administration, which has thrown its full support behind Israel in the war, has increasingly called on the Israeli military to adhere to the rules of war.
Calls for a full ceasefire are also growing — something Israel and the U.S. have so far ruled out.
Go deeper