Updated Nov 2, 2023 -

World
Ukrainian general: Counteroffensive against Russia has reached "stalemate"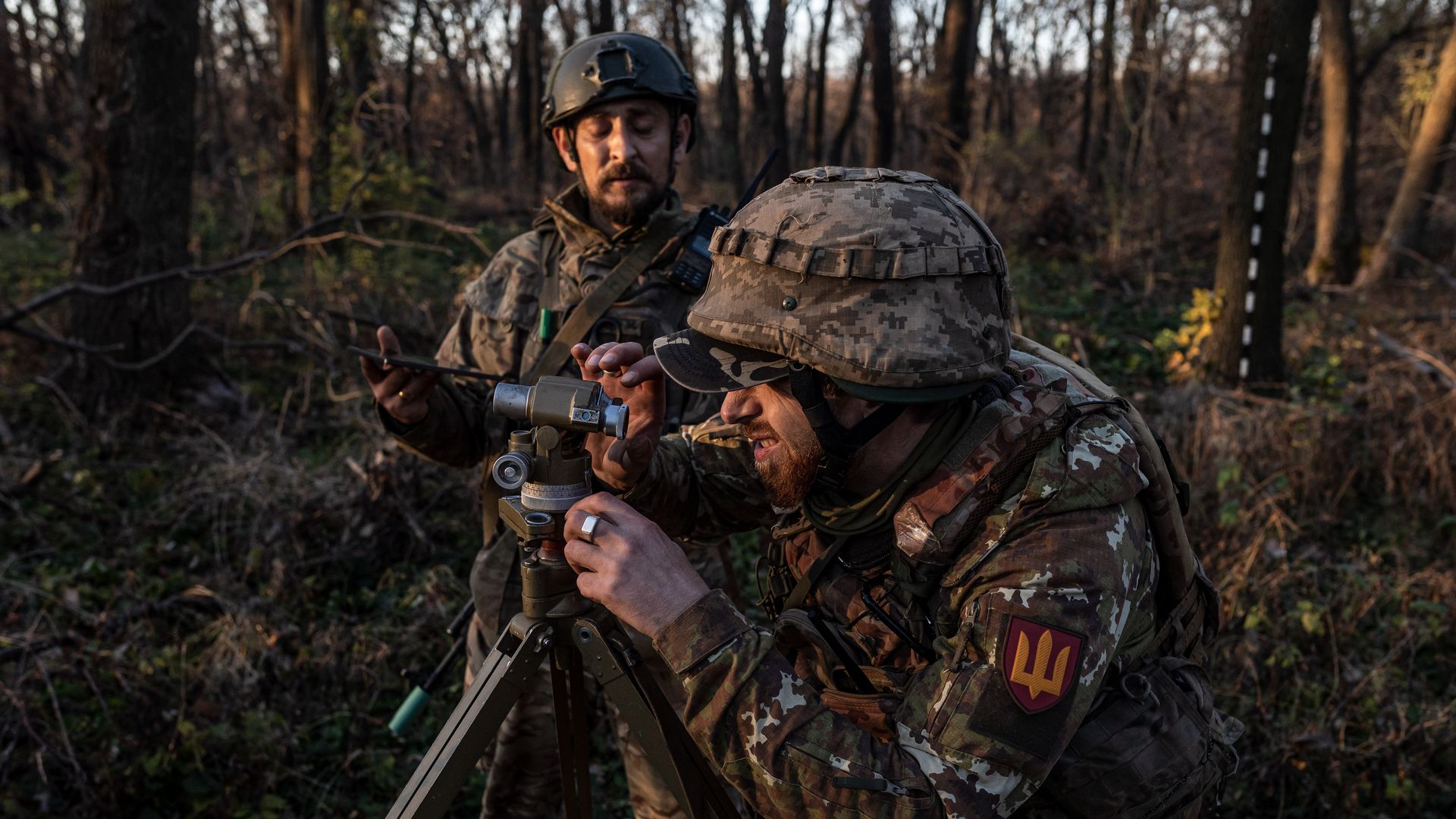 Ukraine's counteroffensive against Russian forces has reached a stalemate, a top Ukrainian general said in an interview published this week.
Why it matters: The assessment diverges from past public appraisals of the counteroffensive offered by U.S. and Ukrainian officials. It comes as support is waning for Ukraine's war effort among the American public, and the Biden administration is at odds with some Congressional Republicans on continued aid for Kyiv.
What he's saying: "There will most likely be no deep and beautiful breakthrough," Valery Zaluzhny, the commander-in-chief of Ukraine's armed forces, told the Economist in an interview published Wednesday.
Just like in WWI, the two sides have "reached the level of technology that puts us into a stalemate," he added.
Ukraine had underestimated Russia's ability to tolerate massive casualties among troops, he said, adding that Ukraine's forces has progressed more slowly than anticipated.
A technological breakthrough is needed to break the stalemate, according to Zaluzhny.
In an accompanying essay in the Economist, Zaluzhny lays out what he believes the technological and strategic needs are to change the current course of the war, including by gaining air superiority and improving electronic warfare capabilities.
Between the lines: Zaluzhny's comments on the counteroffensive break with previous, more positive assessments offered by Ukrainian and U.S. officials.
Ukrainian President Volodymyr Zelensky stressed in September that his country's counteroffensive was "moving forward."
U.S. Secretary of State Antony Blinken echoed the sentiment that same month, saying that the counteroffensive had made "good progress" since June.
Blinken wrote on X in October that Ukraine had reclaimed half of the territory seized by Russia since 2022.
Zoom out: "This is a tough and dynamic battle, Ukraine's soldiers are fighting bravely every single day," a State Department spokesperson told Axios Thursday. They declined to provide operational battlefield updates.
Ukraine is continuing to retake territory as part of its counteroffensive "on a methodical, systematic basis," the spokesperson said.
"We will continue to provide regular packages of security assistance to Ukraine," they added.
In a separate statement, a Department of Defense spokesperson said the general's comments "speak for themselves."
"The Dept. of Defense remains focused on supporting Ukraine with the security assistance it needs to defend its sovereign territory from Russia's illegal and unprovoked invasion," the spokesperson told Axios.
The White House did not immediately respond Thursday to Axios' request for comment.
The big picture: Zelensky had previously warned about the need to make counteroffensive gains in order to maintain Western support and military aid.
A multi-billion-dollar proposal that President Biden unveiled in October links aid for both Israel and Ukraine.
The Biden administration has sought to reassure its allies that its support for Ukraine remained steadfast despite pushback from some GOP lawmakers.
About two in five Americans believe the U.S. is doing "too much" to help Ukraine, per the Gallup survey published Thursday.
Editor's note: This story was updated with a statement from the Department of Defense and the State Department.
Go deeper