Mitch McConnell doubles down support for Ukraine aid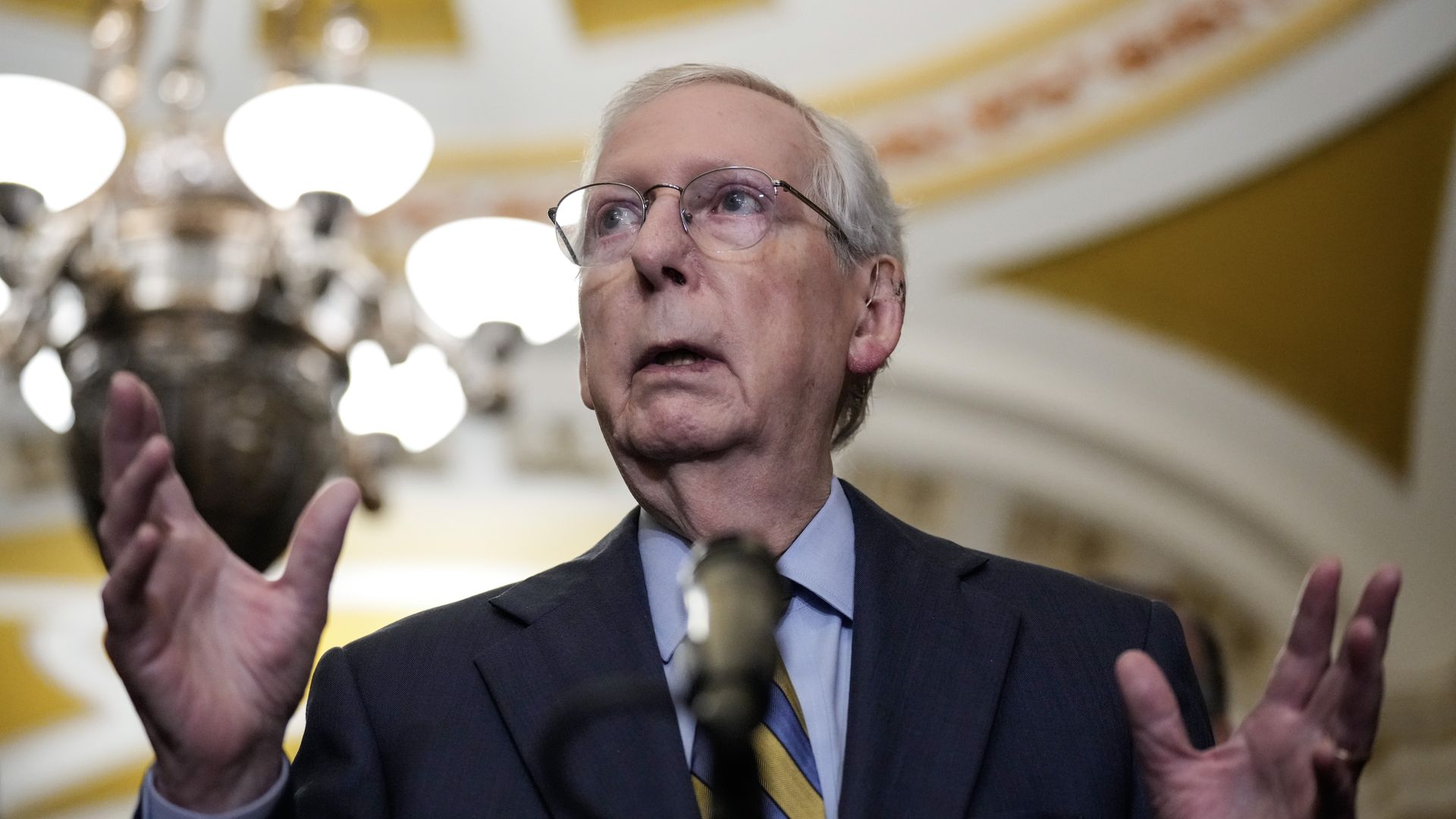 Senate Minority Leader Mitch McConnell (R-Ky.) on Monday reaffirmed his support for approving emergency funding for Ukraine.
Driving the news: Introducing Ukrainian Ambassador to the U.S. Oksana Markarova at the University of Louisville, McConnell said "this is a moment for swift and decisive action," adding that real consequences must be imposed "on the tyrants who have terrorized the people of Ukraine and of Israel."
What he's saying: "Right now, the Senate has a chance to produce supplemental assistance that will help us do exactly that," McConnell said. "Enemies abroad will be watching closely and waiting for America to falter. Only our concrete and credible support can deter our adversaries in the future and restore security."
"Think of it as an axis of evil: China, Russia and Iran," he added. "So this is not just a test for Ukraine. It is a test for the United States and for the free world. And the path toward greater security for all of us is simple: Help Ukraine win the war."
The big picture: McConnell has been outspoken about supporting aid to Ukraine, even as some House GOP members have grown increasingly hostile to the war effort and are pushing for the U.S. to stop providing funding.
State of play: President Biden's multi-billion dollar package introduced earlier this month, which combines aid to both Israel and Ukraine, is facing resistance among some Republicans over its linking of funding for both countries.
Newly-elected House Speaker Mike Johnson (R-La.) said that while he supports aid to Ukraine, it must be divided from the funding for Israel and have "conditions" attached, per The Hill.
Go deeper: Some GOP lawmakers back Biden's Ukraine and Israel aid package
Go deeper