Why efforts to make daylight saving time permanent are stalled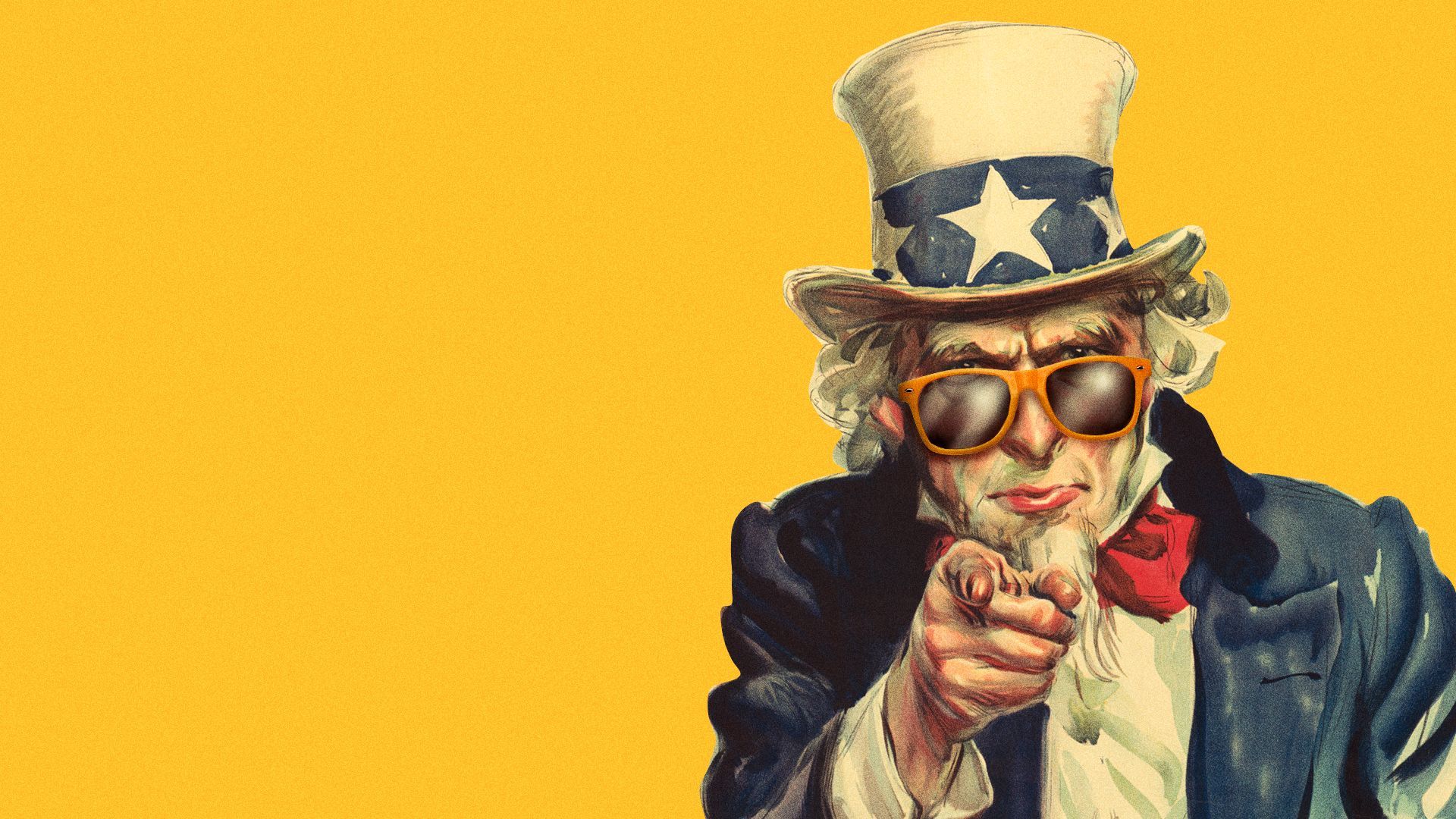 The political fight to make daylight saving time permanent isn't over despite the upcoming biannual time change and stalled legislation.
The big picture: Sunday, Nov. 5 is when most of the nation will "fall back" to standard time as proposed legislation to end the twice-yearly changing of the clocks has sat idle since March.
Hawaii and Arizona are the only states that do not observe daylight saving time, with the exception of the Navajo Nation in northeastern Arizona.
A March YouGov survey found 62% of the 1,000 surveyed wanted to see the changing of the clocks eliminated.
Why it matters: Health groups and sleep experts have called for an end to the seasonal shifting of clocks, a ritual first adopted in the U.S. more than a century ago.
The spring switch to daylight saving time is "associated with significant public health and safety risks" like the increased risk of heart problems, mood disorders and car crashes, said the American Medical Association, which supports making standard time permanent.
The time changes also affect sleep schedules and can make it hard for kids and their parents to adjust.
The push to make daylight saving time permanent
Catch up fast: In March, Sen. Marco Rubio (R-Fla.) reintroduced the Sunshine Protection Act, which in 2022 passed by unanimous consent by the Senate but not voted on by the House.
This year's Senate bill was referred to the Committee on Commerce, Science, and Transportation but there has been no other movement.
Rep. Vern Buchanan (R-Fla.) introduced companion legislation in the House in March, which was referred to the House Energy and Commerce Subcommittee on Innovation, Data, and Commerce.
What's happening: Rubio, who has filed similar legislation regularly since 2018, told Axios that he is "hopeful that we can finally get this done."
"This bill has bipartisan support in Congress and the support of 22 states," Rubio said in a statement to Axios.
Sen. Rick Scott (R-Fla.) said in a statement to Axios, that permanent daylight saving time would benefit families in Florida and across the nation.
Reality check: The national effort to stop the clock changes has failed or stalled in recent years with a lack of support to survive committees. There are also regional differences over who benefits from changing to permanent daylight saving time or standard time.
Flashback: In the 1970s, the last time Congress made daylight saving time permanent, the decision was reversed in less than a year after the early morning darkness proved dangerous for school children and public sentiment changed.
Time change fall 2023
Details: The official time to set clocks to standard time is 2am Nov. 5 but many will change the time on their devices before going to bed Saturday.
Daylight saving time is scheduled to return Sunday, March 10.
Daylight saving time used to run from April to October but the Energy Policy Act of 2005 extended it.
It now runs from the second Sunday in March to the first Sunday in November.
State daylight saving time plans
Meanwhile, 19 states have passed bills or resolutions since 2018 to make daylight saving time year-round if Congress acts, according to the National Conference of State Legislatures.
Florida was the first to pass legislation in 2018 and Colorado and Kentucky lawmakers passed resolutions to make daylight saving permanent in 2022.
Other states that have taken action are: Alabama, Delaware, Georgia, Idaho, Louisiana, Maine, Minnesota, Mississippi, Montana, Ohio, Oregon, South Carolina, Tennessee, Utah, Washington and Wyoming.
California voters approved the Proposition 7 ballot initiative in 2018 but legislative action hasn't been acted on.
Yes, but: Federal law says states can unilaterally move to standard time, but must have the approval of Congress to adopt year-round daylight saving time.
More from Axios:
Go deeper