Sleep experts want to get rid of daylight saving time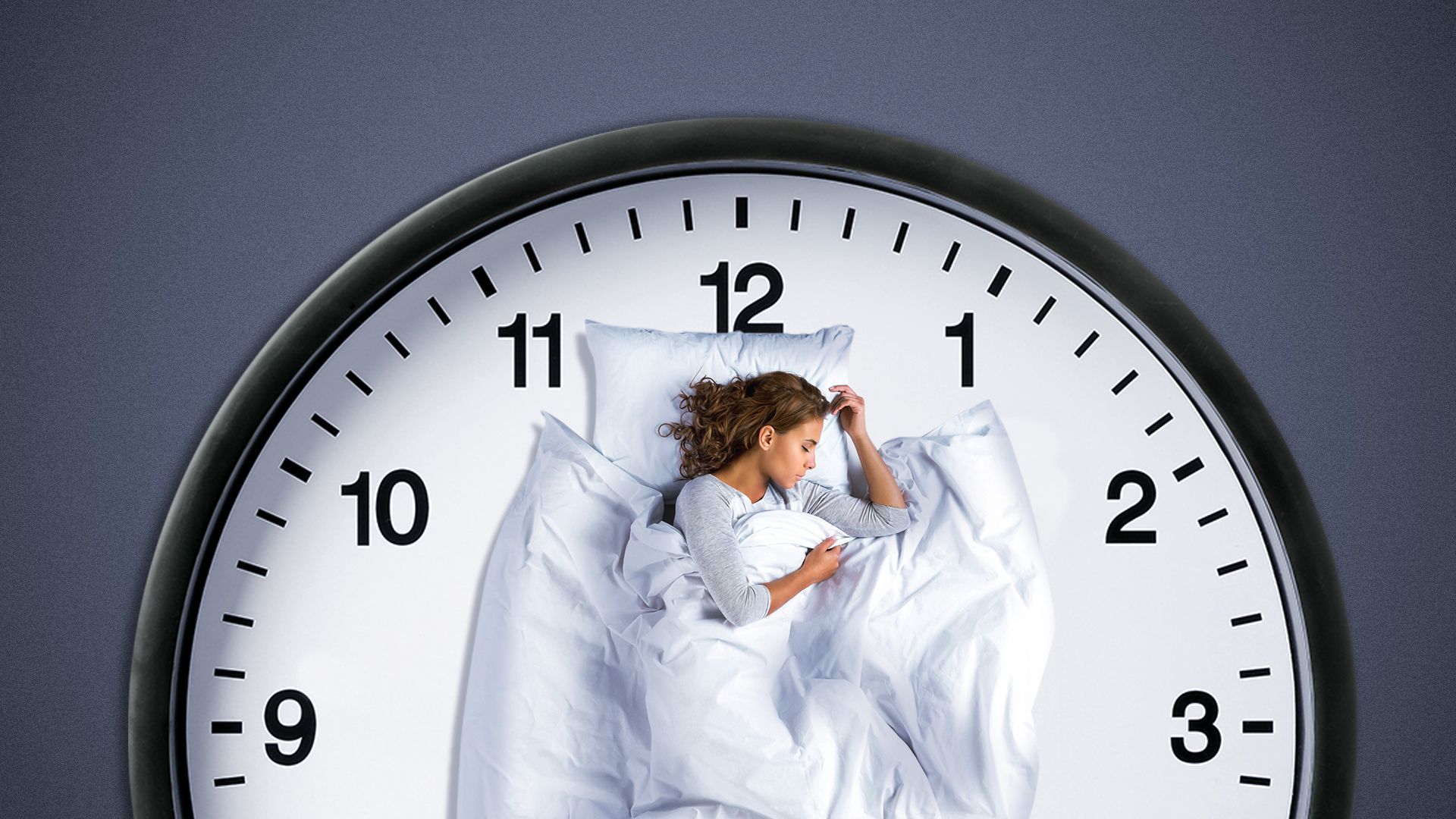 We "fall back" and switch our clocks to standard time on Sunday, and a number of sleep experts want to stay in that time zone permanently.
Why it matters: While lawmakers have pushed to make it daylight saving time all the time, a number of scientists and researchers say standard time is more aligned with our body clocks — and "daylight saving" time is not only a misnomer but harmful.
State of play: Biannual time change began as a way to preserve electricity during World War I, but we still have it.
Many Americans prefer we didn't: Only 25% of people polled want to keep changing their clocks, according to a 2021 AP/NORC survey.
What they're saying: "Essentially, standard time is what keeps us sane, despite the short days of winter," Karin Johnson, a professor of neurology and sleep medicine specialist, tells Axios.
Yes, but: Some people conflate problems of more darkness overall with the changing time zones.
Reality check: Daylight savings doesn't "save" any daylight in the spring and summer, but instead pushes sunrises and sunsets to an hour later, and further away from our natural circadian rhythms, says Johnson, a co-chair of the nonprofit Coalition for Permanent Standard Time, which is supported by a number of sleep medicine and research organizations.
Meanwhile, standard time makes it so the sun is nearly directly overhead at noon, which is most aligned with our body clocks, Johnson says.
Sleep experts have come out against switching to DST for two major reasons.
Being on misaligned time can have negative health consequences: Studies say it leads to higher rates of cancer, fatal car accidents, mood disorders, and worse academic and running performance.
The clock change itself can be harmful: Research suggests that losing an hour of sleep in March contributes to a surge of heart attacks, strokes and car crashes.
Staying on standard time would be particularly helpful for people who wake up before 8:30am.
Teenagers, night owls, other people with early work start times and those who live on the western edge of time zones are the most negatively affected by DST, Johnson says.
Be smart: If you're preparing kids for the time change Sunday, ease them into it.
For example, if your child's bedtime is 9pm, Johnson recommends putting them to bed at 9:20, then 9:40, then 10 — so their wake up time doesn't read an hour early after you change the clocks.
The bottom line: Regardless of time zone, U.S. days are shorter in the cooler months, and the darkness can negatively affect your mood and sleep. But staying on standard time, experts argue, is the better option for your health.
Go deeper: Why efforts to make daylight saving time permanent are stalled
Go deeper