Mental health needs a "megaphone" from business leaders, former U.S. surgeon general says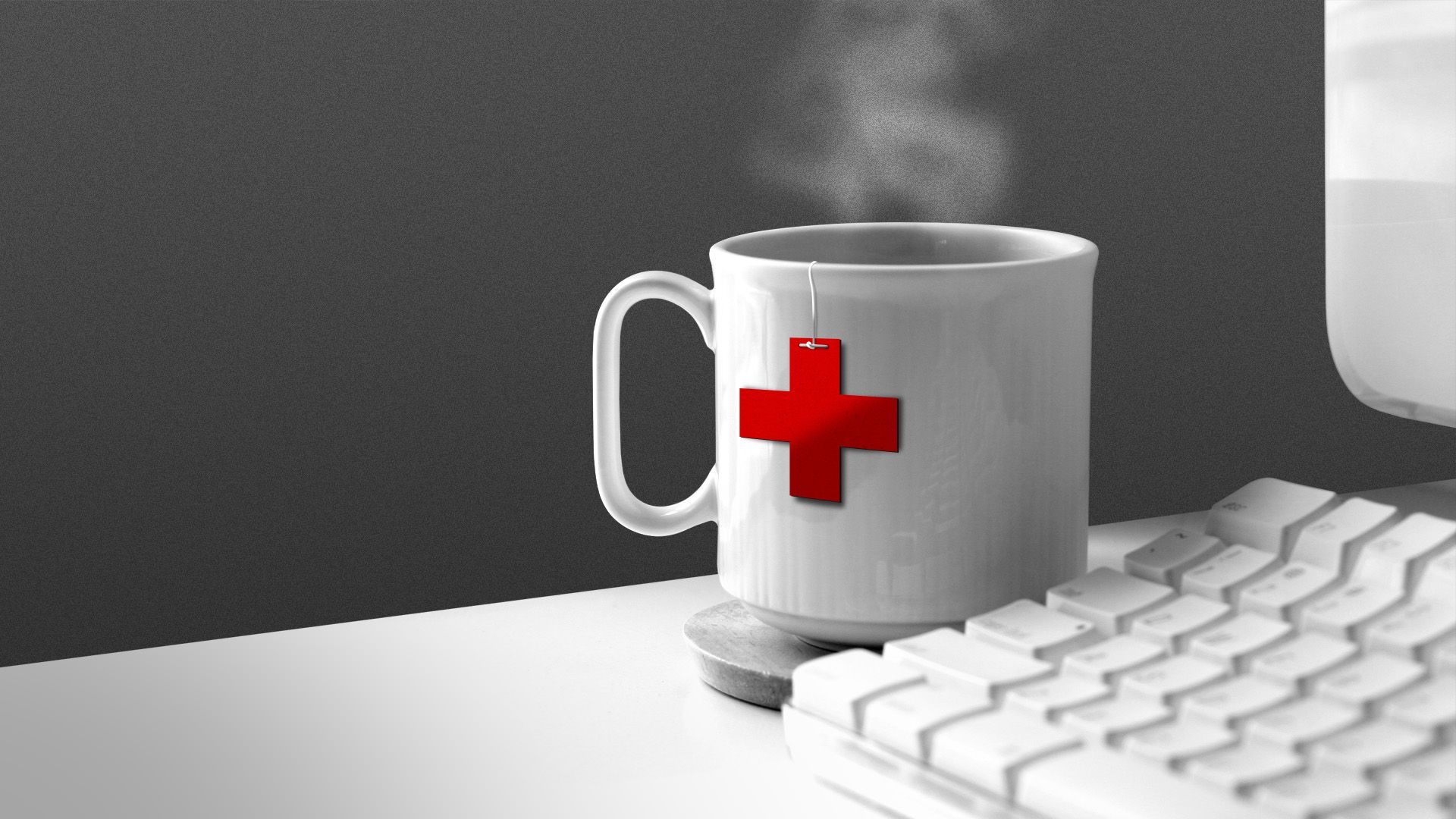 No, really — how are you?
Zoom out: Business leaders talked a lot about the importance of mental health during the pandemic, but now that deal flow has returned, events are back in person and remote work policies are being curbed — it's less clear where wellness falls on the priority list.
Why it matters: While businesses continue to gain trust, many workers remain dissatisfied with the way workplace issues, including burnout, are handled.
Neglecting emotional welfare could threaten long-term economic stability and growth.
Driving the news: The second-ever gathering of all living former and current U.S. surgeons general convened Thursday afternoon at Dartmouth for a discussion about mental health.
Former U.S. Surgeon General Jerome Adams mused that Elon Musk, Mark Zuckerberg or Jeff Bezos could do better at motivating legislators to put funding toward "healthier communities" than anyone in his role.
"We as scientists and health officials need to reach out to and work with the business community so that they become our megaphones," he said.
State of play: The vast majority of workers surveyed in April by the American Psychological Association say it is very or somewhat important to them to work for an organization that provides support for employee mental health and values psychological well-being.
Employees who experience burnout have a 180% increased risk of developing depressive disorders, an 84% increased risk of Type 2 diabetes and may experience short-term memory impairment and other cognitive process impairment, according to research.
What they're saying: "We have become professionals at putting masks on and walking around society ... like everything is going fine. Like we don't need any help," U.S. Surgeon General Vivek Murthy said at the Dartmouth event.
"But what it betrays is the reality ... that a lot of people are walking around suffering."
What to watch: Burnout rates, which continue to climb, and more workers organizing for new benefits, including 4-day work weeks.
Go deeper: Workers want AI to help with burnout
Go deeper