Global survey: Worker burnout reaches new high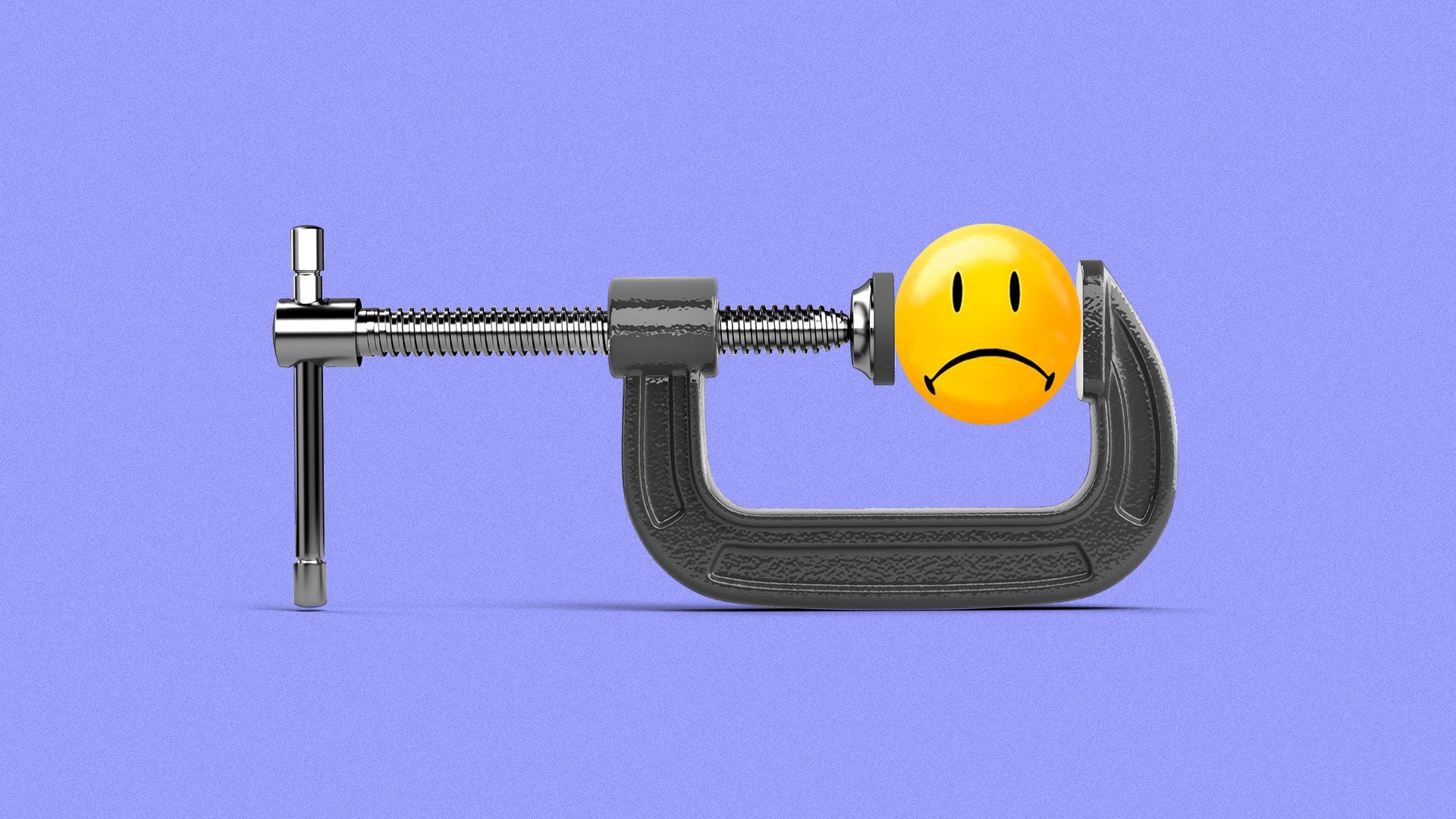 Levels of mental and physical exhaustion from workplace stress reached a new pandemic record at the end of last year, a global survey from Future Forum shows.
State of play: Of 10,243 full-time desk-based workers polled in six major economies, 42% reported burnout — which the World Health Organization defines as feelings of energy depletion, increased negativism and mental distance from one's job and a dip in efficacy at work.
The latest quarterly reading is the highest since May 2021, when the Future Forum research team first began asking people if they agree with the statement "I feel burned out at work."
In the initial survey, 38% of respondents said yes.
Zoom in: Women (46%) are more likely than men (37%) to say they are burned out.
Workers under 30 (48%) are more likely to say they feel drained than peers age 30 and up (40%).
The intrigue: Access to "flexible" work plays a role in preventing burnout, and consequently, attrition.
Employees dissatisfied with the their level of work flexibility are 43% more likely to say they feel burned out than satisfied colleagues, according to the study.
And while nearly all (93%) surveyed workers want flexibility in their schedules, most (56%) say they have little ability to adjust their hours.
The big picture: Executive and worker perceptions of flexibility and productivity are consistently at odds.
The former have grown increasingly paranoid about worker productivity with widespread hybrid and remote arrangement, despite what employees are saying.
Methodology: The survey, conducted between Nov. 16 and Dec. 22 last year, polled 10,243 full-time desk-based workers in the U.S., Australia, France, Germany, Japan and the U.K.
Go deeper
Go deeper