Companies want people in the office — but employees are pushing back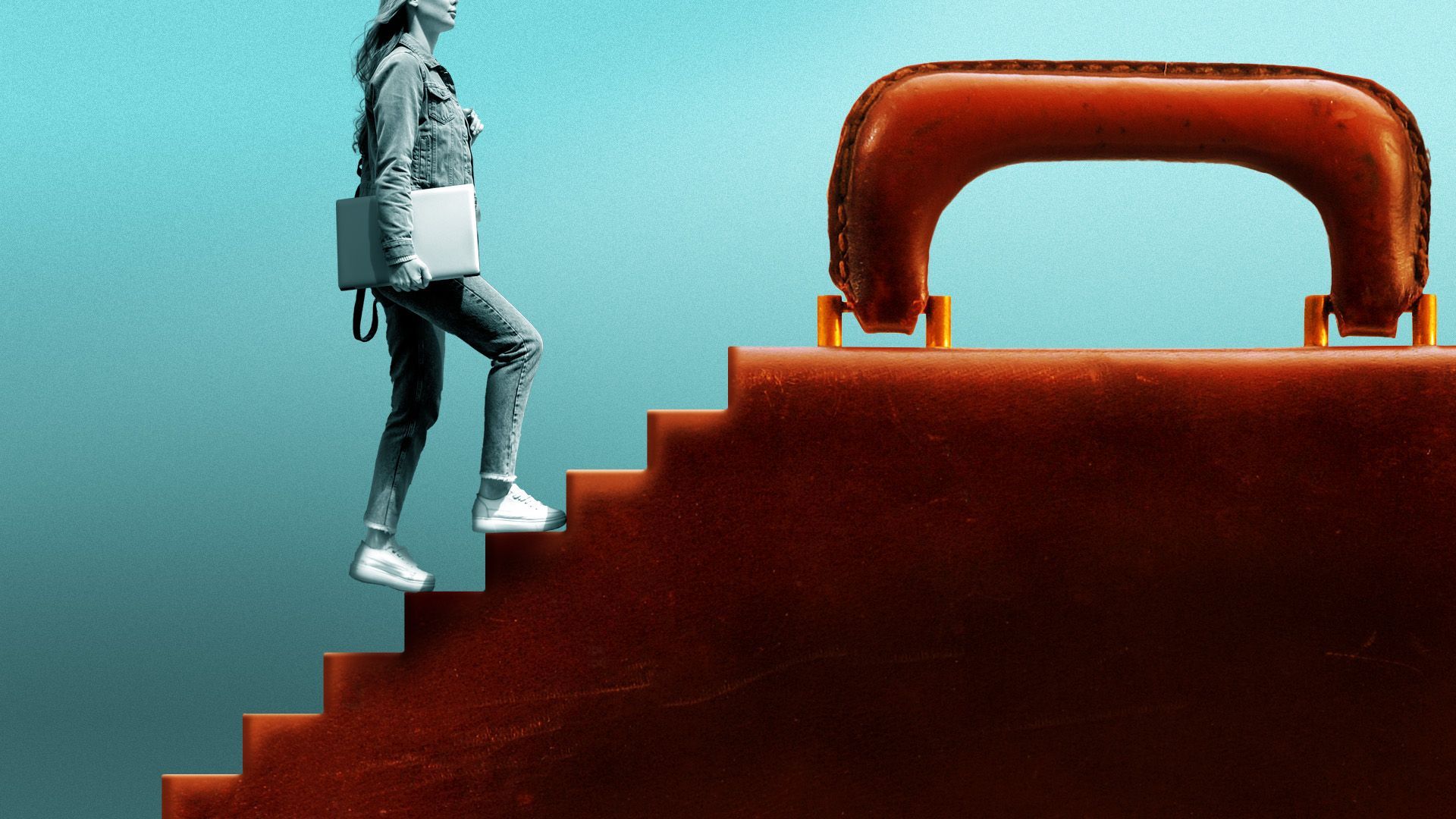 Companies keep flexing their muscles to get more bodies back into the office, but employees remain as emboldened as ever in pushing back.
Driving the news: Two New York Times unions are challenging a policy that proposes monitoring employee badge swipes, Axios' Sara Fischer reported exclusively on Tuesday. Meanwhile, Amazon is ramping up pressure on workers to report to the office more frequently.
Why it matters: The status quo of high occupancy offices that existed prior to COVID-19 is unlikely to return anytime soon, if ever.
But that's not stopping employers from becoming more stringent in enforcing in-person work policies, a fact reflected by work-from-home's slowly waning popularity.
Zoom in: Over the last year, many companies have tried to draw a line in the sand of at least three in-office days per week, which the NYT and Amazon are currently trying to enforce.
Meanwhile, a softening jobs market suggests workers may not have as much leverage as they've enjoyed over the last few years.
The pandemic era's acute labor shortage has meant employers have had to demonstrate an uncharacteristic amount of forbearance for employees' wishes while enticing them with perks, higher pay, and of course flexible work.
Now, employees who developed new routines and moved away during the pandemic are insistent on maintaining their newfound flexibility.
By the numbers: A Monster poll on relocation shows that while 75% of workers surveyed would relocate if a job asked them to, 25% would rather quit than move.
And underscoring how WFH remains a staple of post-pandemic life, at least 40% cited remote or hybrid work as a motivating factor behind employment, according to Monster.
Yes, but: Some companies are trying to carve out a middle ground. J.M. Smucker is trying out a novel return-to-office approach that designates 22 "core" weeks per year, the Wall Street Journal reports.
Smucker's employees can live wherever they want as long as they pay to get to the company's Orville, Ohio, campus during those weeks. The plan basically means workers can be on-premises as little as six days per month.
The bottom line: There's more than one way to skin a cat — or coax recalcitrant workers back into near-empty offices.
Go deeper