Trump links Haley to Hillary Clinton during GOP debate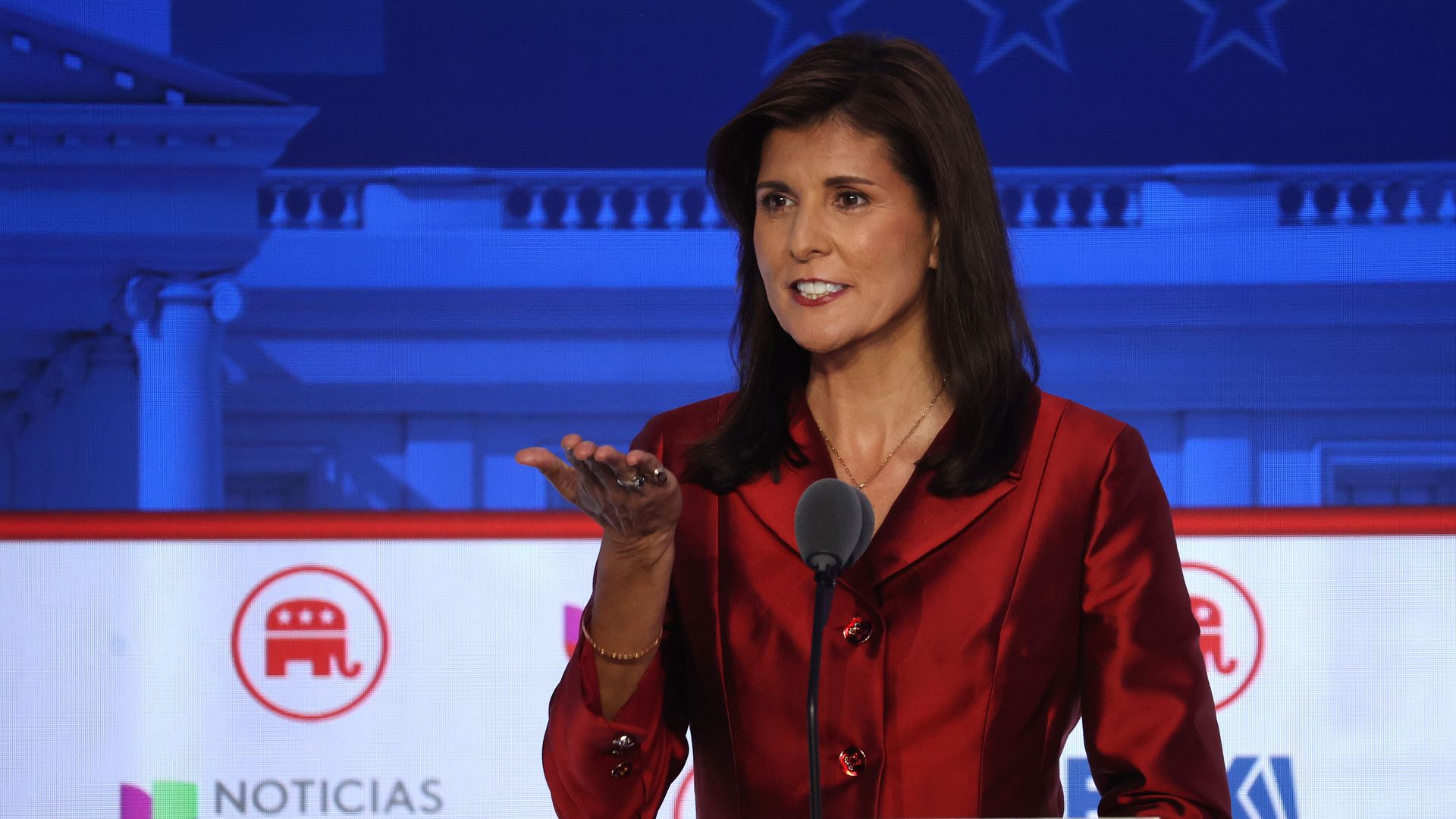 Former President Trump's campaign linked GOP presidential candidate Nikki Haley to Hillary Clinton as the former South Carolina governor stood out on the debate stage again Wednesday night.
Why it matters: Haley, former United Nations ambassador, saw the biggest polling boost after her first debate performance and built on that momentum in the second GOP primary debate.
"In a 2012 interview with the New York Times, Nikki Haley said, 'The reason I actually ran for office is because of Hillary Clinton,'" Trump's campaign said in a statement on Wednesday titled "The Real Nikki Haley."
He also criticized Haley's stances on the war in Ukraine and immigration.
Be smart: In the 2012 interview, Haley was answering a question asking why there were few women of her generation in high-level politics.
"It's not because the challenge is too hard," Haley said. "It's simply because women don't run."
She said she heard Clinton on a leadership panel say that people often tell women the reasons they should not run for office, "but that's all the reasons why we need you to do it," Haley said.
Haley said she left the panel realizing that she would run, and eventually became governor of South Carolina.
"Everybody was telling me why I shouldn't run: I was too young, I had small children, I should start at the school board level," Haley said.
State of play: Trump has not participated in either of the two GOP debates.
The former president is polling well ahead of the rest of the Republican primary field despite mounting legal trouble.
Go deeper: Haley shines, Trump a target: Key takeaways from the GOP debate
Go deeper