Donald Trump committed fraud by exaggerating wealth, judge says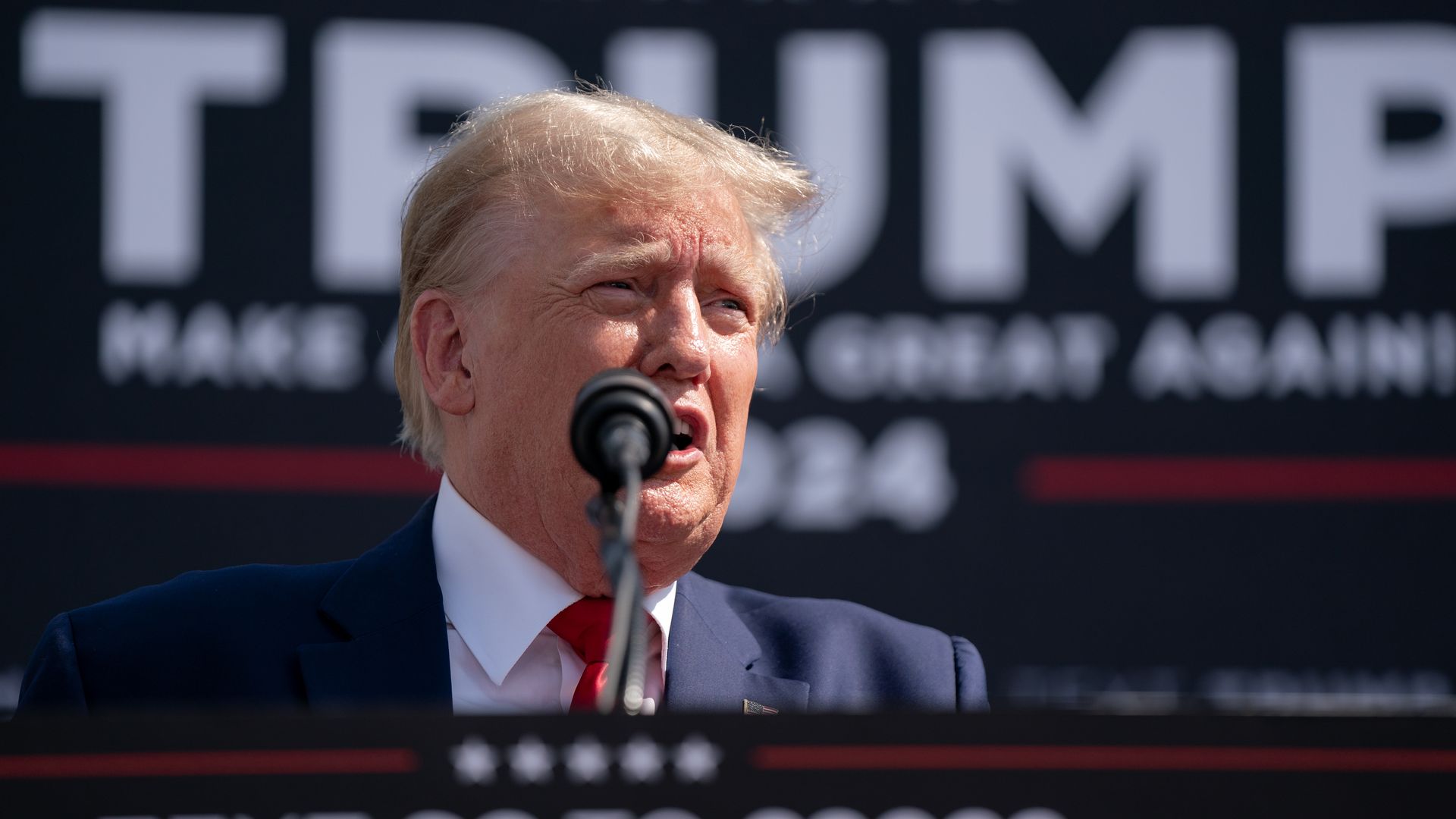 A New York state judge ruled Tuesday that former President Trump committed fraud by exaggerating his net worth on financial records, according to a court filing.
The big picture: The ruling by Judge Arthur Engoron comes days before the trial is set to begin on Democratic New York Attorney General Letitia James' civil fraud lawsuit against Trump and his business on allegations of falsifying business records.
Driving the news: The ruling narrows the scope of the trial set to begin next week. It's a loss for Trump's lawyers, who have been trying to fight some of the allegations against him, the New York Times notes.
The judge also ordered sanctions of $7,500 each for attorneys who represented the former president and the other defendants for making claims in filings that Engoron deemed frivolous.
Zoom in: Among the allegations in the lawsuit, Trump is accused of fabricating the value of his apartment buildings, hotels and other assets.
"In defendants' world: rent regulated apartments are worth the same as unregulated apartments; restricted land is worth the same as unrestricted land; restrictions can evaporate into thin air; a disclaimer by one party casting responsibility on another party exonerates the other party's lies," Engoron wrote.
"That is a is a fantasy world, not the real world."
Zoom out: James filed a civil lawsuit a year ago accusing Trump and members of his family of financial fraud, which could result in severe financial penalties for the Trump Organization.
James has accused Trump and people working for him of inflating his net worth by between $812 million to $2.2 billion each year for more than a decade.
The other side: Trump and his team have repeatedly tried to have the case dismissed.
Trump has denied wrongdoing and accused James of a "war of intimidation and harassment" against him.
Editor's note: This article has been updated with new details throughout.
Go deeper