Hillary Clinton takes shots at Trump and Putin at portrait unveiling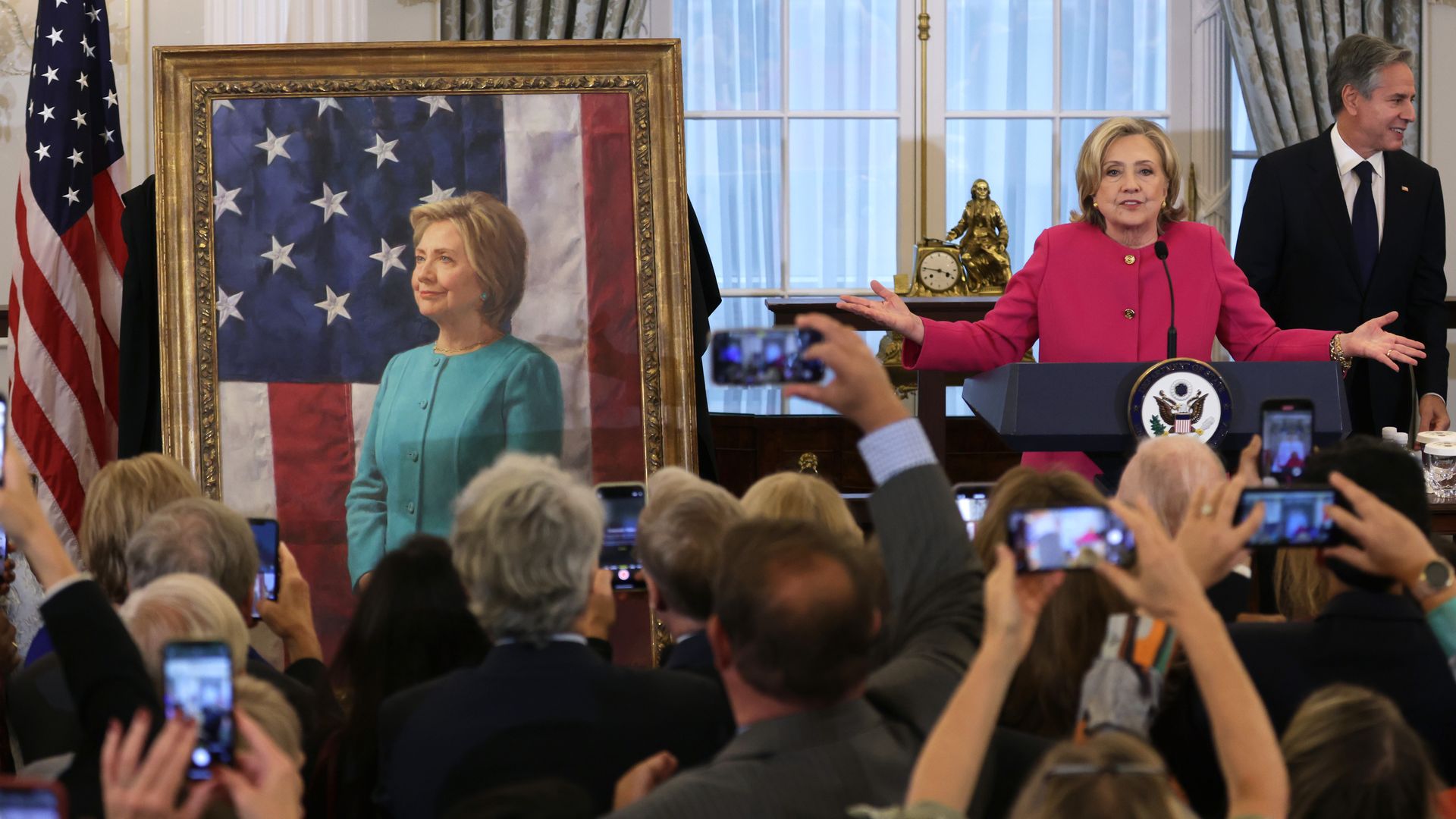 Secretary of State Antony Blinken praised his predecessor Hillary Clinton for "calling out" Russian leader Vladimir Putin "for who he really is, from the start," during an unveiling of her portrait at the State Department on Tuesday.
The big picture: Clinton took swipes at former President Trump, who defeated her in the 2016 presidential election, during the unveiling ceremony as she praised Blinken for "helping to restore America's standing."
What she's saying: "We had burned so bridges with our allies and our friends, so reinstating a foreign policy that plays to the best of American values, that puts our interests and security front and center but does it in a way that actually brings people to us, not pushes them away — would have been thought to be extremely difficult, and indeed it was," she said.
"But it was accomplished," added the former secretary of state, who was accompanied by former President Bill Clinton.
She said the Biden administration had built on commitments including on human rights commitments, women's rights and gay rights while "defending democracy in Ukraine, expanding NATO," adding: "Too bad, Vladimir. You brought it on yourself."
Context: Putin has pointed to NATO's post-Cold War enlargement as a reason for launching a full-scale invasion of Ukraine, but its war on the nation has ultimately pushed the alliance to expand.
Go deeper: Republicans try to re-insert Hillary Clinton into 2024 discourse
Go deeper