Trump halts plans to request Georgia case move to federal court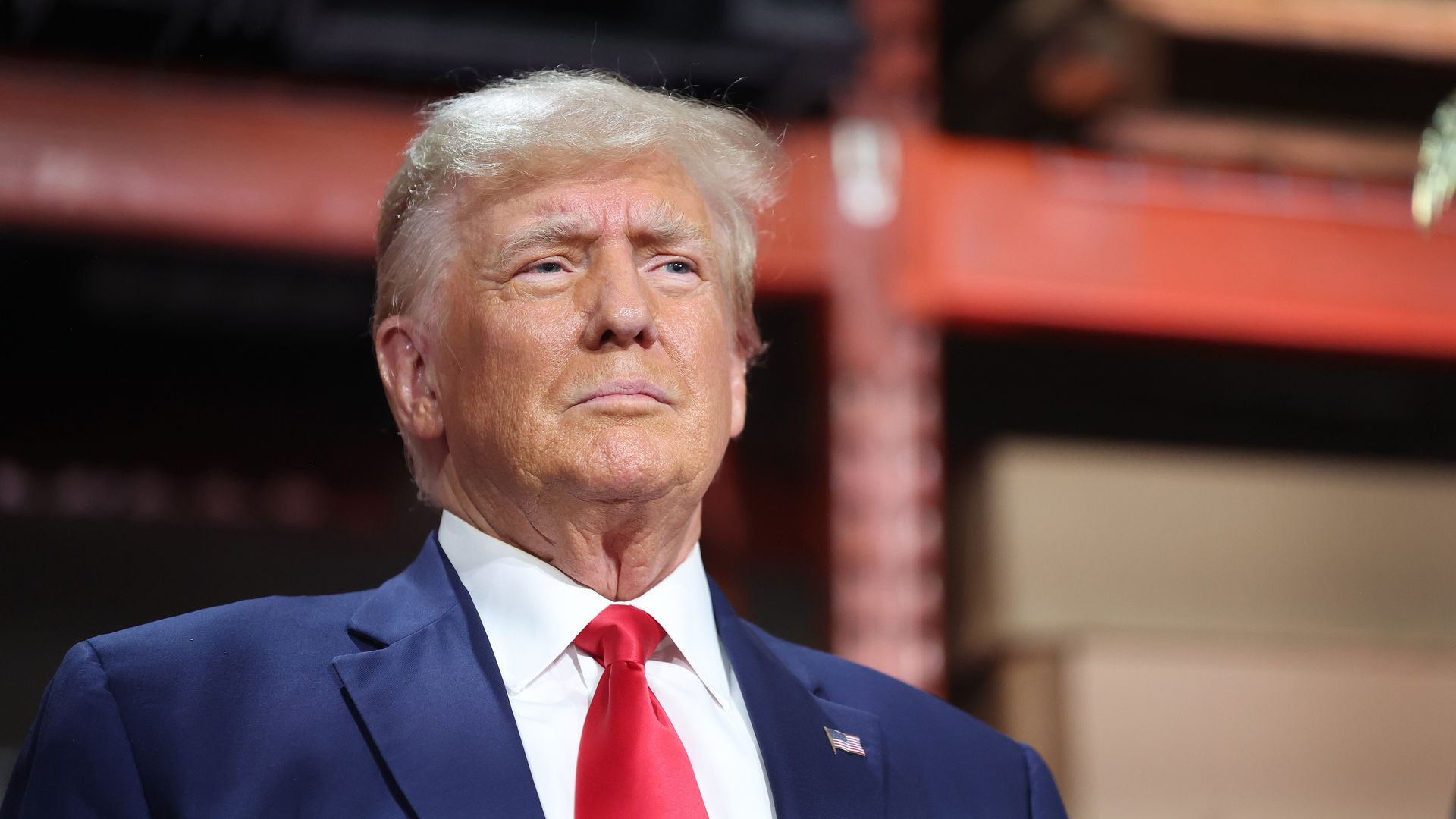 Former President Trump is no longer seeking to move his Georgia racketeering case to federal court, per a Thursday court filing.
The big picture: The move is a reversal for the former president, who had indicated he'd ask to move his prosecution for criminal charges related to his alleged efforts to subvert Georgia's 2020 election results.
Five of Trump's co-defendants, including his former chief of staff Mark Meadows, are seeking to move their cases to federal court.
Driving the news: "This decision is based on [Trump's] well-founded confidence that this Honorable Court intends to fully and completely protect his constitutional right to a fair trial and guarantee him due process of law …" the filing states.
Flashback: A federal judge earlier this month denied Meadows' request to move his Georgia racketeering case to federal court – a possible indicator for other defendants seeking the same move.
Meadows claimed he was acting in his capacity as Trump's chief of staff and an employee of the federal government— but the judge rebuked the argument.
"Even if a criminal defendant can characterize individual instances of behavior as part of his official duties within the broader charged conduct, this is not enough to convey subject matter jurisdiction on this Court," U.S. District Judge Steve Jones wrote in his decision.
Of note: A federal court case would also somewhat limit media exposure, as cameras would not be allowed inside the courtroom. But a Fulton County judge ruled last month that all court proceedings would be televised.
Catch up quick: Trump pleaded not guilty to 41 felony counts, which include racketeering charges, conspiracy to commit forgery and perjury.
All 18 of his co-defendants have also pleaded not guilty.
Go deeper: Cameras and codefendants: Why Trump's Georgia arraignment will be most dramatic
Go deeper