Trump tells judge he "may" ask to move Georgia case to federal court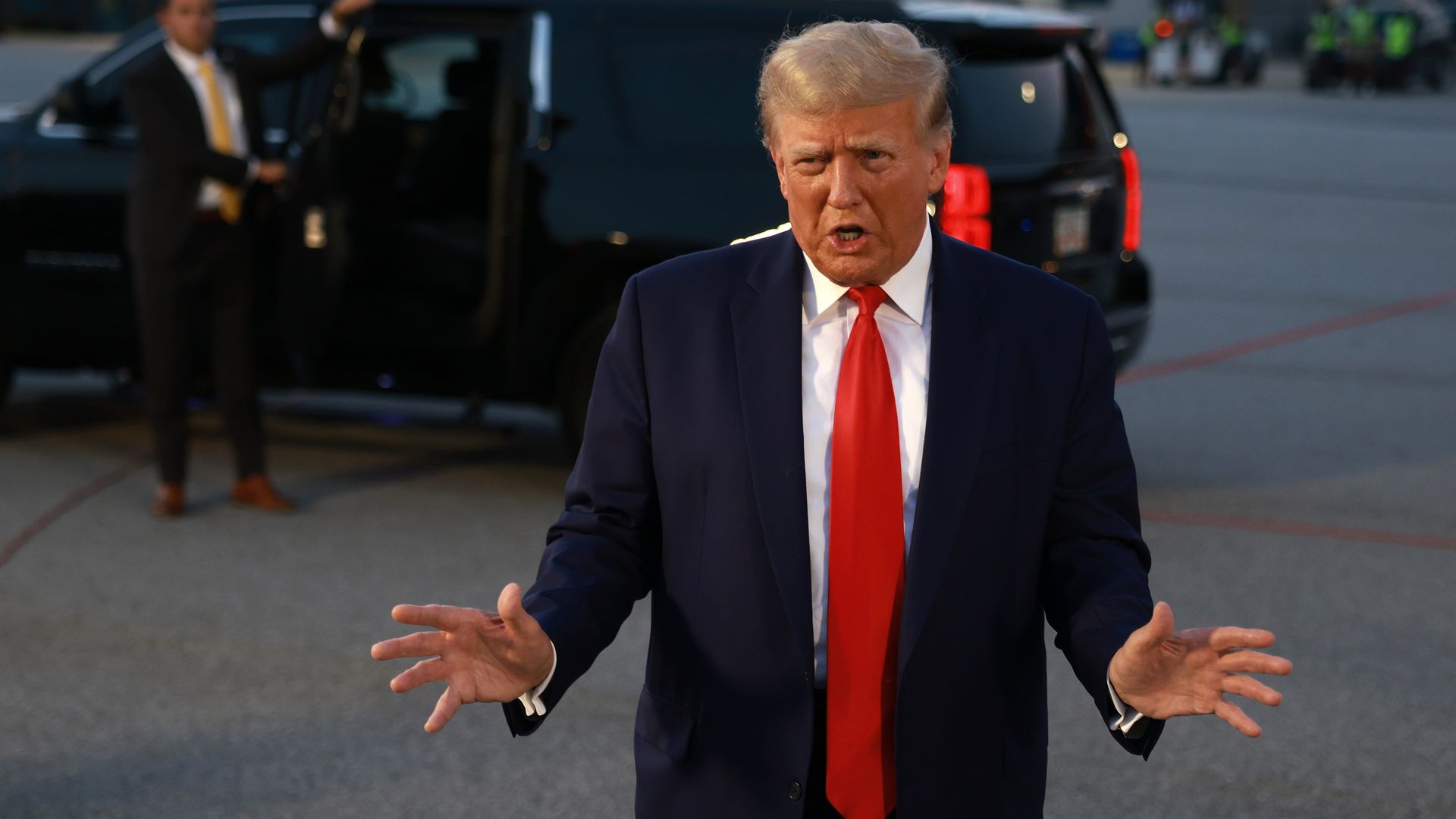 Former President Trump told a Fulton County judge on Thursday that he "may" ask to move his prosecution on criminal charges related to his alleged efforts to subvert Georgia's 2020 election results to federal court.
Why it matters: Thursday's filing indicates that the former president and his legal team might be following the example of multiple of his co-defendants, including his former chief of staff Mark Meadows, who have requested that their cases be moved to a federal court.
One major difference between the case being held in a federal court house would be the public's access to the trial. A Fulton County judge ruled that all court proceedings in the case will be televised, while federal courts do not allow cameras inside the courtroom.
Another big difference is the jury pool. The jury in Fulton County would be drawn from in and around Atlanta, a Democratic-leaning area, where the jury pool would be broader for a federal case.
Trump's argument for moving the case to federal court could revolve around the fact that he was a federal official at the time he allegedly committed the crimes in question.
What they're saying: Steve Sadow, Trump's Atlanta attorney, said in a short, two-page notice that the former president can formally request the move within 30 days of his written arraignment waiver, which he submitted on Aug. 31.
The big picture: Trump last week pleaded not guilty to the 41 felony counts against him, which include racketeering charges, conspiracy to commit forgery and perjury.
All of his 18 co-defendants have pleaded not guilty, as well.
Meadows, former Justice Department official Jeffrey Clark, Georgia state senator Shawn Still, fake GOP elector Cathy Latham and former Georgia Republican Party chair David Shafer are all working to move their cases to federal court.
Go deeper: Willis asks court to protect jurors after doxing in Trump's Georgia case
Read the filing:
Go deeper