Nearly half of voters believe Biden broke law in regards to son Hunter: poll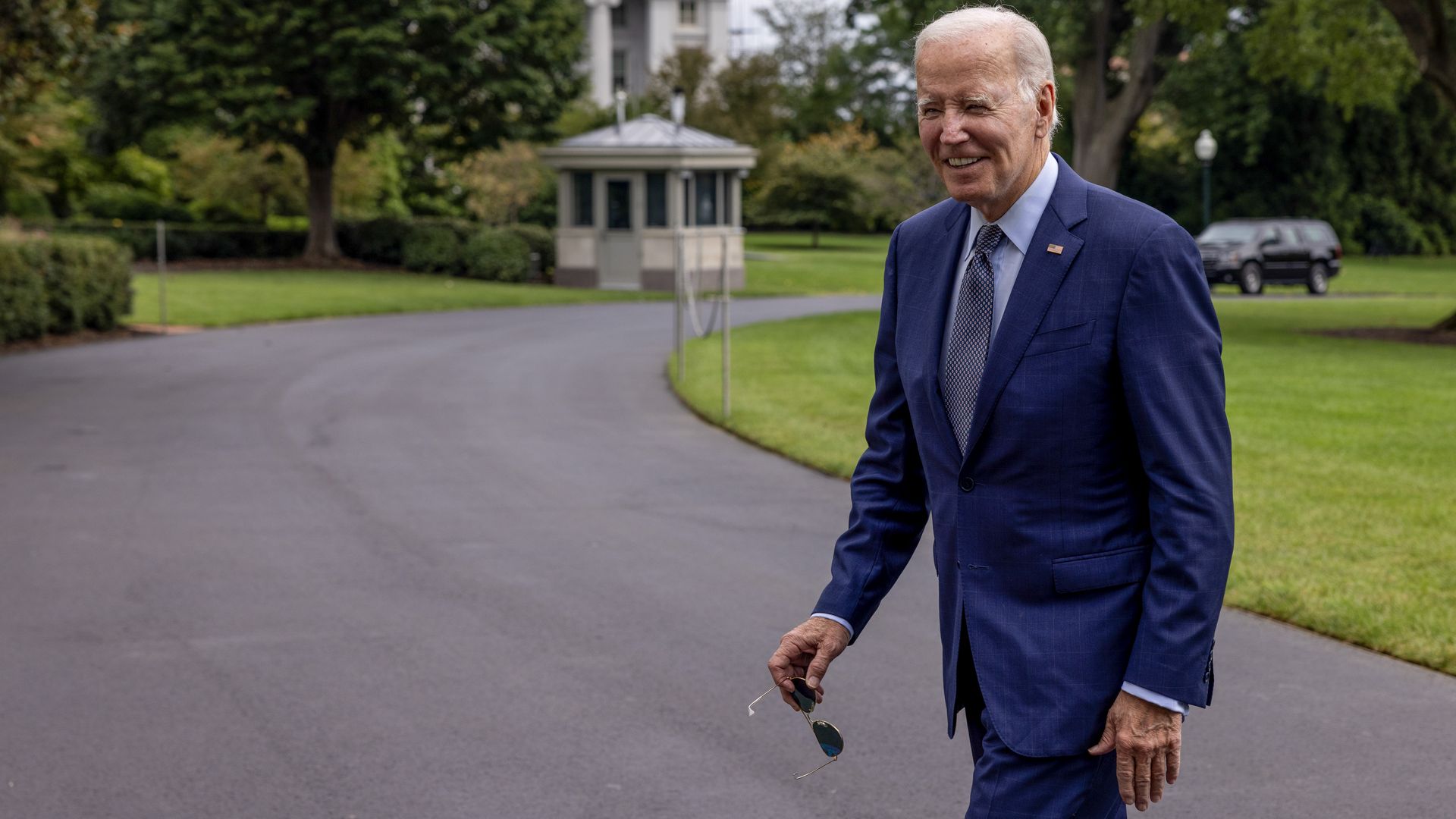 Nearly half of U.S. adults say they believe President Biden "definitely" or "probably" did something illegal in relation to his son, Hunter, according to a recent poll.
Why it matters: The results suggest Republicans' relentless messaging around the president's alleged corruption has broken through with a portion of voters, even as Democrats and some Republicans highlight the lack of evidence for the claims.
Driving the news: The Yahoo News/YouGov survey of 1,636 people found that the number of registered independents who said they believed the president had broken the law in regards to Hunter was even higher, at 54%.
Among Republicans, the number was 85%.
The big picture: House Republicans have launched an impeachment inquiry into the president over his alleged involvement in his son's business affairs while serving as vice president.
Biden has said on multiple occasions that he never discussed any business dealings with Hunter or his associates, and that the impeachment inquiry would not distract him from his presidential duties.
The impeachment inquiry has been criticized by other Republicans, such as Rep. Ken Buck (Col.), who said last week that his colleagues lack evidence of the president's involvement.
Republicans in the Senate, such as Sen. J.D. Vance (R-Ohio), have also warned that the inquiry could "backfire" on the party if it goes "further than the evidence."
By the numbers: Among all respondents, 46% said they approved of the House launching the impeachment inquiry, 32% disapproved, and 22% weren't sure.
The vast majority of Republicans (86%) said they approved, however.
Backstory: Hunter Biden has admitted to receiving hundreds of thousands of dollars through foreign business deals, including with Chinese firms.
One of Hunter's former associates also told Congress earlier this year that he leveraged the Biden family name in business deals, but stressed that it was never in consultation or collaboration with Joe Biden.
The associate also said Joe Biden did speak to Hunter's business associates over the phone, but the conversations never involved business activities.
Hunter Biden has not been charged over his business activities, but he does face two tax misdemeanors and three gun-related charges.
What's next: House Republicans are set to hold their first impeachment inquiry hearing on Sept. 28.
Methodology: 1,636 U.S. adults were interviewed online between Sept. 14 and 18 and the margin of error is approximately ± 2.7 percentage points.
Go deeper: Sen. Vance: Impeachment could backfire if GOP goes "further than the evidence"
Go deeper