GOP Rep. Buck condemns his party's impeachment effort against Biden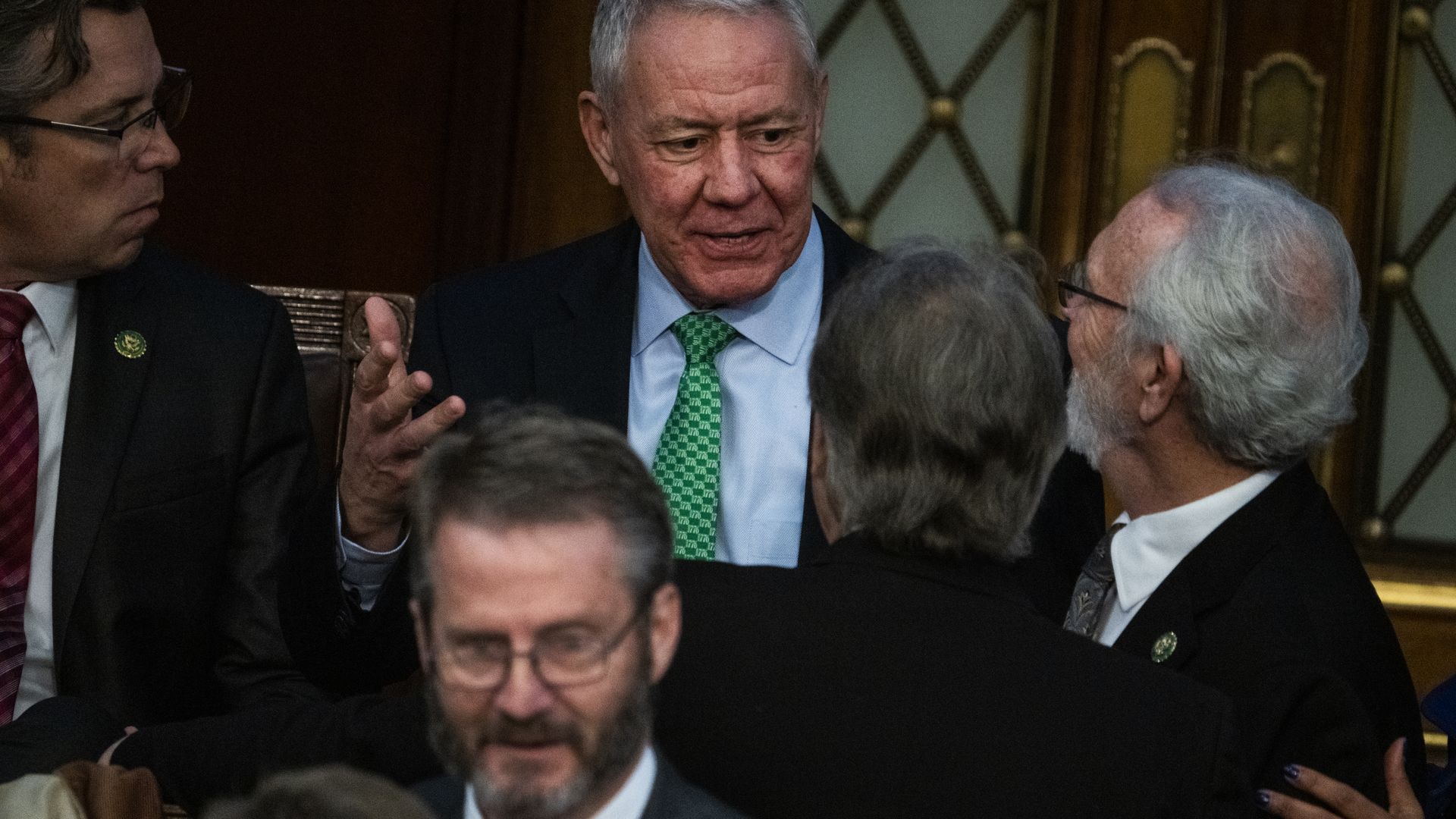 Republicans "itching" to impeach President Biden are "relying on an imagined history," Rep. Ken Buck wrote in an op-ed criticizing his own party and the hard-line House Freedom Caucus, of which he is a member.
Driving the news: "Trump's impeachment in 2019 was a disgrace to the Constitution and a disservice to Americans. The GOP's reprise in 2023 is no better," the Colorado Republican wrote in the op-ed published Friday in The Washington Post.
House Speaker Kevin McCarthy on Tuesday announced he was directing a trio of House committees to open an impeachment inquiry into Biden, an escalation of the House Oversight and Judiciary Committee investigations into the business dealings of Biden's son, Hunter.
"Without doubt, Hunter Biden's shady business deals undermined America's image and our anti-corruption goals, and his conduct was thoroughly reprehensible. What's missing, despite years of investigation, is the smoking gun that connects Joe Biden to his ne'er-do-well son's corruption," Buck wrote.
Zoom in: It's unclear that House Republicans have the 218 votes to impeach Biden, and some Republicans in both the House and the Senate are on record saying they don't think there's enough evidence to proceed, according to Axios' Andrew Solender and Juliegrace Brufke.
Bypassing a House vote means averting a potential blow to GOP momentum towards impeachment.
Go deeper: McCarthy goes after Biden
Editor's note: The photo in this story has been changed after Rep. Buck was misidentified in a caption.
Go deeper