Biden on GOP impeachment efforts: "I have a job to do"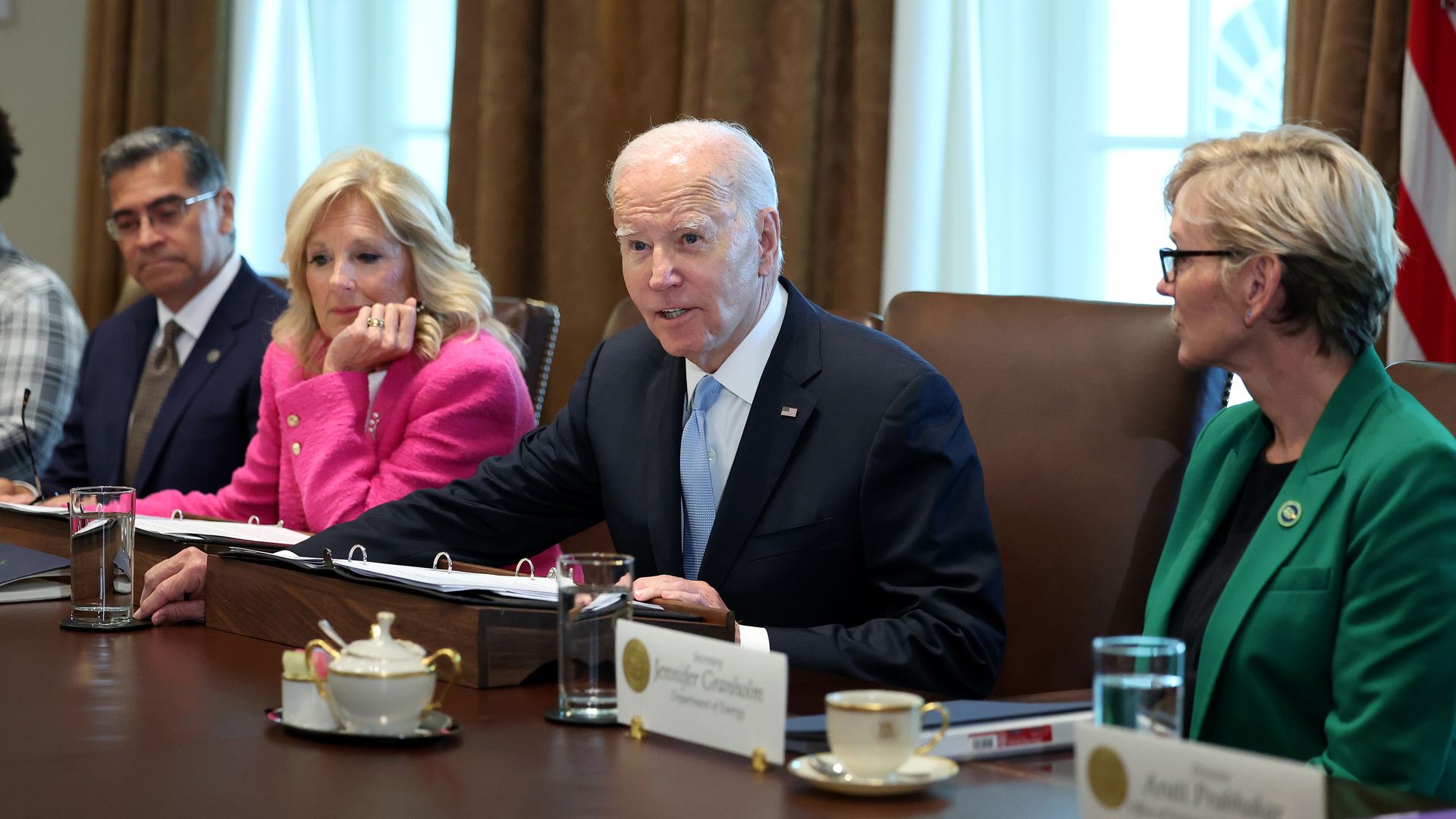 President Biden told Democratic donors that he wouldn't let the pending impeachment inquiry distract him from his presidential duties, saying "I got a job to do."
Why it matters: Biden's comments at a Virginia fund-raiser mark the first time he has responded to House Speaker Kevin McCarthy's decision to start the inquiry into him.
What he's saying: "I get up every day, not a joke, not focused on impeachment," Biden said, according to a White House pool report.
"I've got a job to do. I've got to deal with the issues that affect the American people every single solitary day."
"I don't know quite why, but they just knew they wanted to impeach me. And now, the best I can tell, they want to impeach me because they want to shut down the government."
The big picture: After Tuesday's decision McCarthy to launch a formal inquiry, impeachment news in the House moved slowly Wednesday.
House Oversight Chair James Komer (R-Ky.) one of two chairman tasked with investigating the president, said his committee will hold a hearing this month.
The drama in the House was mostly centered on GOP leaders' inability to pass a rule to bring the defense spending bill to the floor.
"We're in a bad spot," said Rep. Steve Womack (R-Ark.), a senior Appropriations Committee member.
Zoom in: Biden's comments follow a push by White House to convince new organizations to "scrutinize House Republicans' demonstrably false claims" over Biden.
The White House argues that the media's reporting about incremental updates on the impeachment inquiry process over the substance of the inquiry "is woefully inadequate when it comes to something as historically grave as impeachment."
Go deeper: White House urges news orgs to "ramp up scrutiny" of Biden impeachment efforts
Go deeper