Judge limits Trump's classified info discussions in special counsel case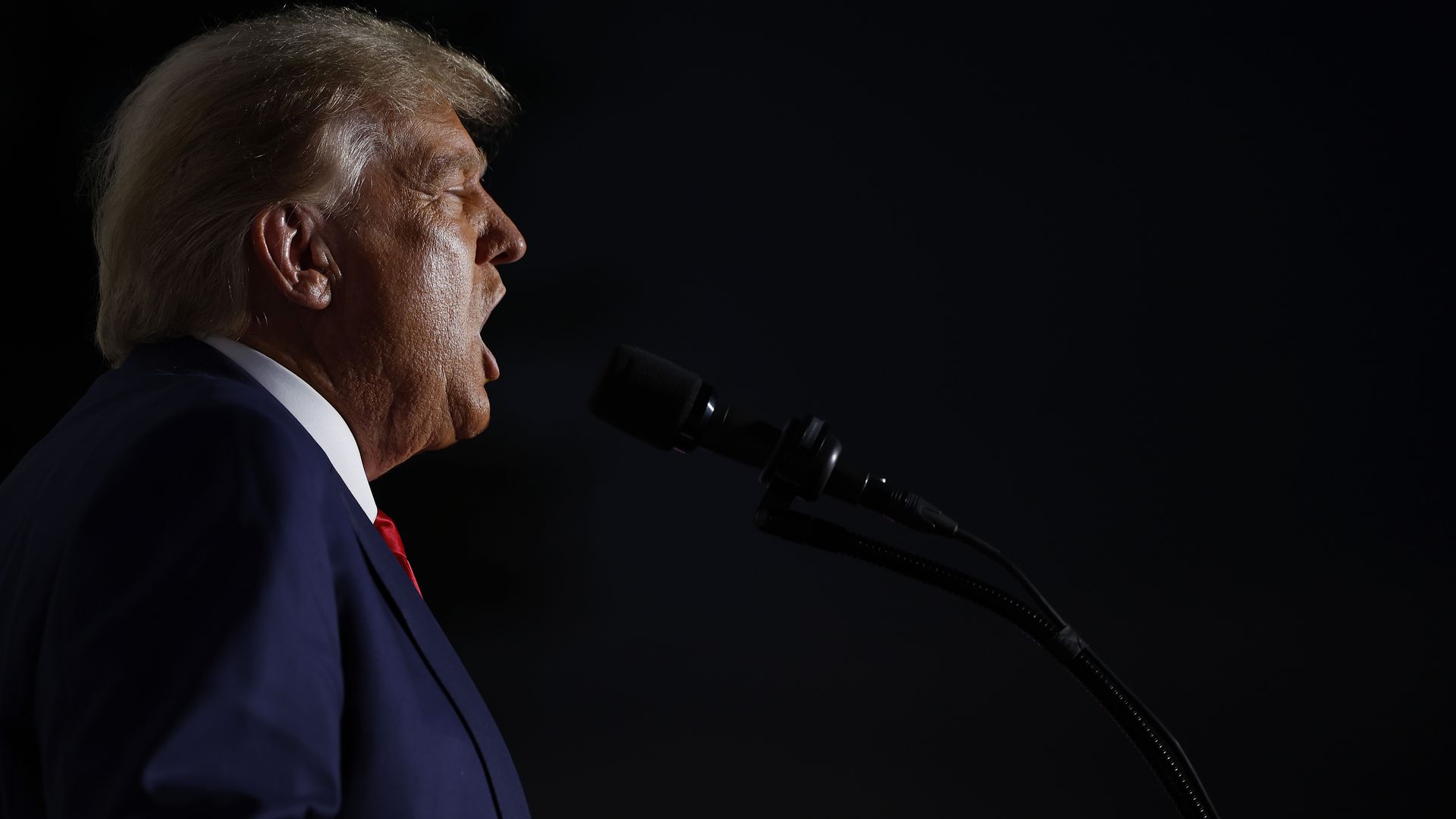 A federal judge on Wednesday issued a protective order against former President Trump limiting how and when he can discuss restricted information with his legal team in his classified documents criminal case.
Why it matters: Special counsel Jack Smith sought the limitations, which permit Trump to only talk about the documents in secure locations to prevent the "unauthorized" disclosure of sensitive national security information.
Many of the documents, some of which Trump kept in public spaces at his Mar-a-Lago estate in Florida, contained information that could threaten national security, foreign relations and the safety of the military if exposed, according to the federal indictment against Trump.
Some of them pertained to the U.S. nuclear program, potential vulnerabilities within the U.S. and its allies to military attack and retaliation plans in response to a foreign attack.
Details: Judge Aileen Cannon warned that unauthorized disclosure or mishandling of the information could "constitute violations of federal criminal law."
She added that any violation of the court's order could result in a contempt of court charge and possible criminal referral.
"Persons subject to this order are advised that direct or indirect unauthorized disclosure, retention or handling of classified documents or information could cause serious damage, and in some cases grave damage, to the national security of the United States," the order reads.
Of note: Cannon did not directly address Trump's request for a secure facility "at or near" Mar-a-Lago for him to discuss the documents.
Rather, she implied that Trump and his defense could only discuss them in a secure area approved by the classified information security officer appointed to the case.
The big picture: Trump, who has pleaded not guilty to all charges he is facing in case, is scheduled to go to trial in May 2024, which will be in the middle of the Republican presidential primaries.
The classified documents case is just one among a litany of legal threats to Trump that are set to go to trial next year.
Go deeper: Trump faces 14th Amendment lawsuit in Minnesota
Read the order:
Go deeper