Trump's lawyers request secure facility at Mar-a-Lago to discuss classified documents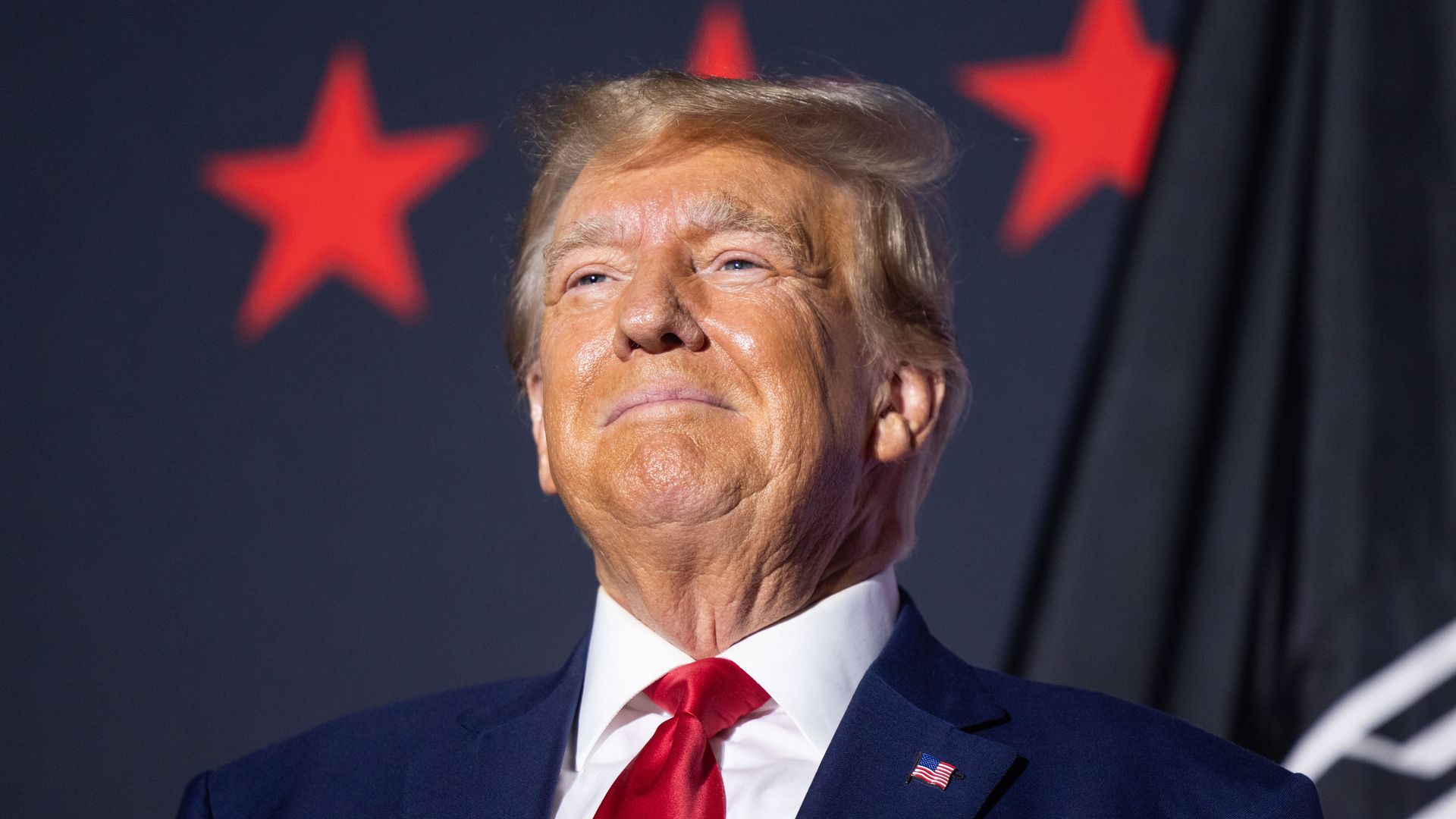 Lawyers for former President Trump asked the government on Wednesday to reestablish a secure facility "at or near" Mar-a-Lago for him to discuss classified documents in the criminal investigation.
Driving the news: Trump's attorneys argued in the filing that there are "immense practical and logistical hurdles and costs that make it virtually impossible for [Trump] to make regular trips to a public facility to discuss classified discovery material with counsel ... to conduct a defense consistent with the rights afforded by the Constitution."
The former president's legal team asked the federal judge overseeing the classified documents case to reestablish the special facility that Trump used while president.
"Re-establishing the same secure area that existed during President Trump's term as President of the United States is a secure, efficient, and cost-effective way for these conversations to take place in a fully secure environment," his attorneys wrote in the filing.
The big picture: Trump was indicted in June in the criminal investigation into his handling of classified documents after leaving office. He was also charged last month in a superseding indictment with a new count of retaining classified material.
The request comes as Trump's legal team has been sparring with federal prosecutors over a proposed protective order in the criminal case relating to his alleged efforts to overturn the 2020 election, according to a filing.
Go deeper