Trump charged with retaining classified document he bragged about on tape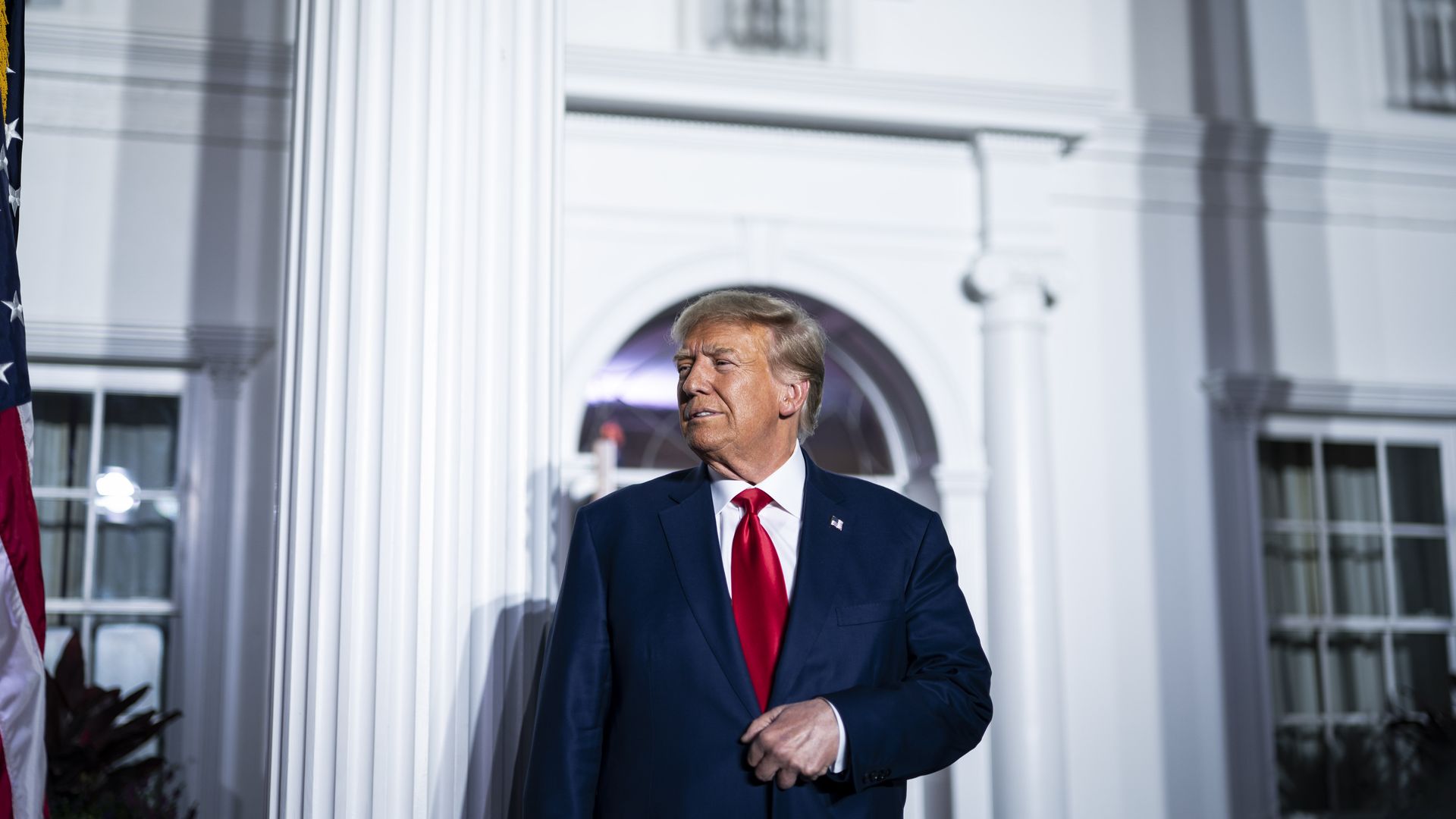 Former President Trump was charged Thursday with a new count of retaining classified material stemming from a taped conversation about a Pentagon "plan of attack" he shared at his Bedminster golf club in New Jersey.
Why it matters: Trump explicitly denied that he had any classified documents with him after CNN published the explosive recording of the July 2021 incident last month. Prosecutors now allege he did, in fact, illegally possess a "presentation concerning military activity in a foreign country."
"I would say it was bravado, if you want to know the truth, it was bravado," Trump told reporters aboard his plane last month.
"I was talking and just holding up papers and talking about them, but I had no documents. I didn't have any documents."
Details: The recording was made when Trump gave an interview at Bedminster to a writer and publisher working on a memoir for his former chief of staff Mark Meadows.
Neither had a security clearance, nor did the Trump staff members present at the meeting, the indictment alleges.
"This is secret information," Trump says in the recording, in which he claims then-Joint Chiefs of Staff chairman Mark Milley presented him with a plan to attack Iran. "This was done by the military and given to me."
Trump goes on to say in the recording that he could have declassified the information while president, but that he no longer had the power.
The big picture: Trump, his aide Walt Nauta and a new defendant, Mar-a-Lago maintenance worker Carlos de Oliveira, were also charged in Thursday's superseding indictment with two new counts of obstruction of justice.
The new charges are based on allegations that the defendants attempted to delete Mar-a-Lago surveillance footage to prevent it from being provided to the federal grand jury investigating Trump's handling of classified documents.
"This is nothing more than a continued desperate and flailing attempt by the Biden Crime Family and their Department of Justice to harass President Trump and those around him," the Trump campaign said in a statement responding to the indictment.
Go deeper: Trump's courtroom calendar clashes with 2024 campaign
Go deeper