Biden picks Jack Lew for ambassador to Israel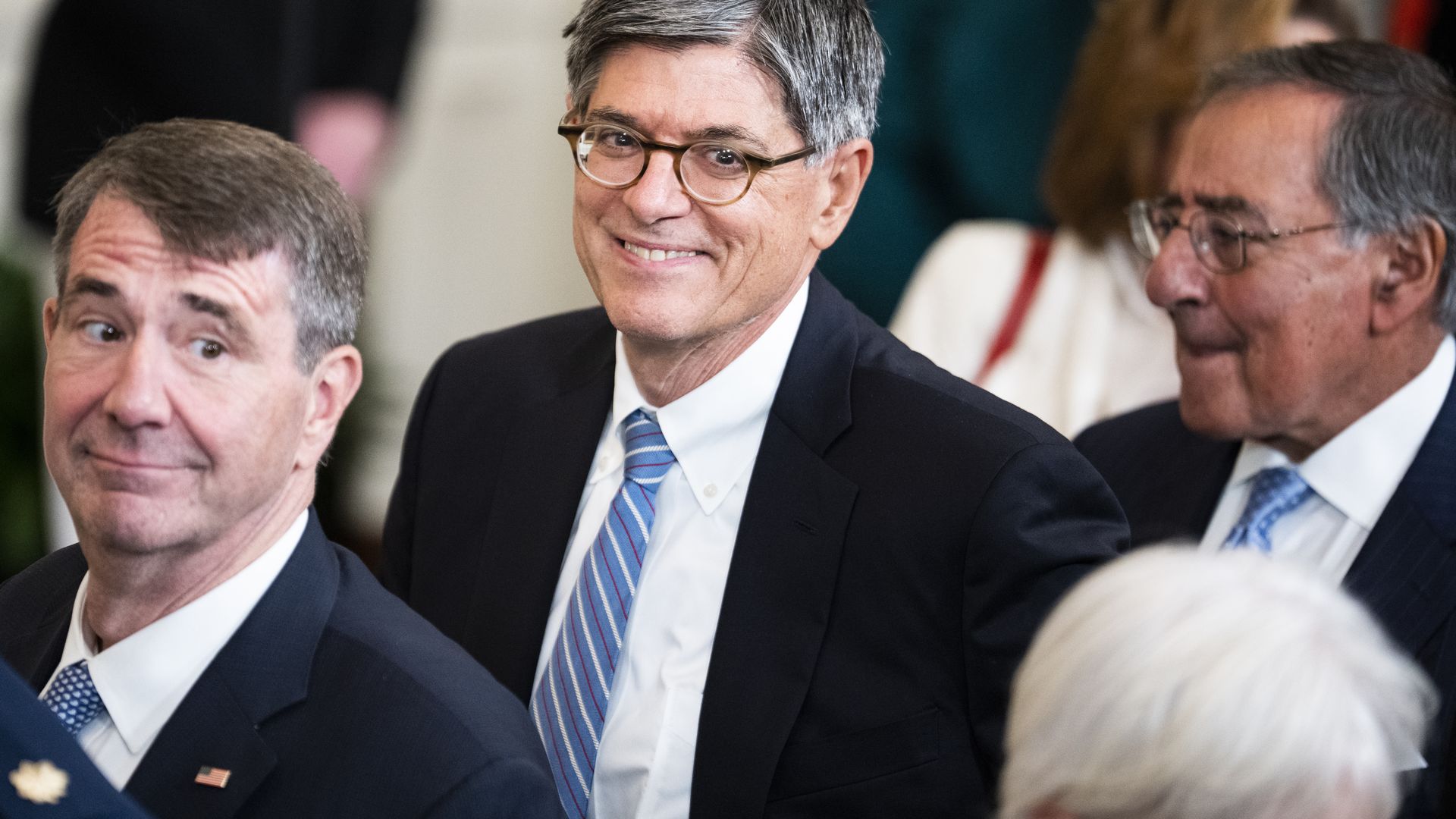 President Biden has decided to nominate former Treasury Secretary Jack Lew to serve as U.S. ambassador to Israel, the White House said in a statement. Lew's expected nomination was first reported on Axios.
Why it matters: The fact that Biden decided to nominate a senior figure like Lew, who held several cabinet positions in the past, as the new ambassador shows the importance he gives to the post in Jerusalem in general and especially at the current time.
Driving the news: In recent weeks the White House vetted Lew ahead of this nomination. If confirmed, Lew will succeed Tom Nides — who left as U.S. ambassador in July.
On Monday night the White House briefed the leading Jewish organizations about the upcoming announcement, according to two sources with direct knowledge of the issue.
Israeli foreign minister Eli Cohen congratulated Jack Lew: "He is a true friend of Israel and we expect to work with him in the spirit of our alliance that is based on shared values," Cohen said.
State of play: The next ambassador will face a complicated political situation in Israel, as Prime Minister Benjamin Netanyahu's government pushes through a judicial overhaul opposed by many Israelis and the Biden administration.
In recent days Netanyahu and his advisers have been negotiating on a new compromise proposal that will suspend the judicial overhaul for 18 months, but after the talks leaked many of Netanyahu's coalition partners and his own minister of Justice announced they oppose the compromise.
There is a sense of urgency surrounding Biden's appointment: The White House is pushing for a diplomatic mega-deal with Saudi Arabia that could include a normalization agreement between the Saudis and Israel.
The next ambassador to Israel also will have a hand in managing the delicate relationship between Biden and Netanyahu. They've known each other for four decades but their relationship has cooled over Netanyahu's controversial effort to reduce the power of Israel's judiciary.
What to watch: Biden's senior aides are still debating whether to invite Netanyahu for a meeting at the White House in the third week of September or hold a meeting between the leaders on the sidelines of the UN general assembly in New York, three sources with direct knowledge said.
Some of Biden's advisers are concerned that an Oval Office meeting with Netanyahu will damage Biden politically and give a political win to the Israeli Prime Minister, the sources said.
The White House said it has nothing to announce at the moment.
Go deeper