Scoop: Biden zeroes in on Lew for Israel ambassador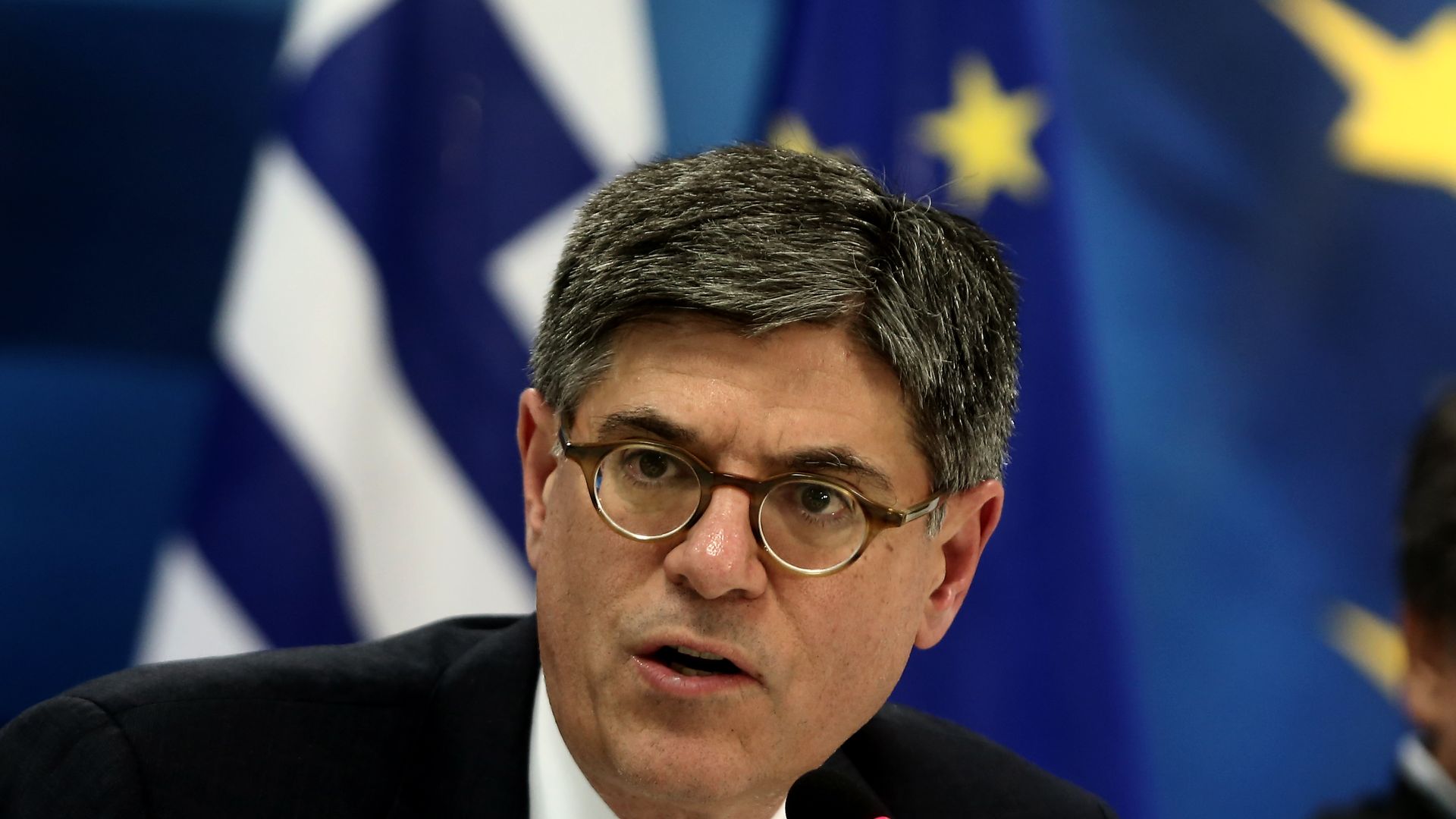 Former Treasury Secretary Jack Lew is the leading candidate to be the new U.S. ambassador to Israel and could be nominated by President Biden in the coming weeks, according to three people familiar with the matter.
Why it matters: The successor to Tom Nides — who left as U.S. ambassador in July — will face a complicated political situation, as Prime Minister Benjamin Netanyahu pushes through a judicial overhaul opposed by many Israelis and the Biden administration.
There is a sense of urgency surrounding President Biden's appointment: The White House is pushing for a diplomatic mega-deal with Saudi Arabia that could include a normalization agreement between the Saudis and Israel.
The next ambassador to Israel also will have a hand in managing the delicate relationship between Biden and Netanyahu. They've known each other for four decades but their relationship has cooled over Netanyahu's controversial effort to reduce the power Israel's judiciary.
Zoom in: Lew, a former Cabinet secretary and White House chief of staff, worked closely with Biden during the Obama administration. He's also worked with Netanyahu and the prime minister's close confidant Ron Dermer, Israel's minister for strategic affairs.
As deputy secretary of state, White House chief of staff and secretary of treasury, Lew had a front-row seat to several of the most challenging moments for the U.S.-Israeli relationship during the Obama presidency.
Much of that tension revolved around Netanyahu's policy of expanding settlements in the occupied West Bank and the clash between Netanyahu and Obama over the United States' 2015 nuclear deal with Iran.
Lew, who practices Orthodox Judaism, has kept the Sabbath throughout his government career and has deep relationships with the Jewish community throughout the U.S.
State of play: Lew has told former White House colleagues that he's interested in the job.
Other candidates have been considered, but Lew is the only one being vetted for the job at the moment, according to a source with knowledge of the issue.
One of the other candidates is Stuart Eizenstat, a former ambassador to the European Union who is special adviser on Holocaust issues.
Other candidates are former Democratic Reps. Robert Wexler, Steve Israel and Ted Deutch, sources say.
A U.S. official said Biden hasn't made a final decision about the appointment. The White House declined to comment; a representative for Lew also declined to comment.
Between the lines: In his last Senate confirmation vote, for treasury secretary in early 2013, Lew was confirmed 71–26.
During the George W. Bush administration, Lew worked at Citigroup. He is now a partner at Lindsay Goldberg, a private equity firm, and is a visiting professor at Columbia University.
Go deeper