The new playbook for conservative chart-toppers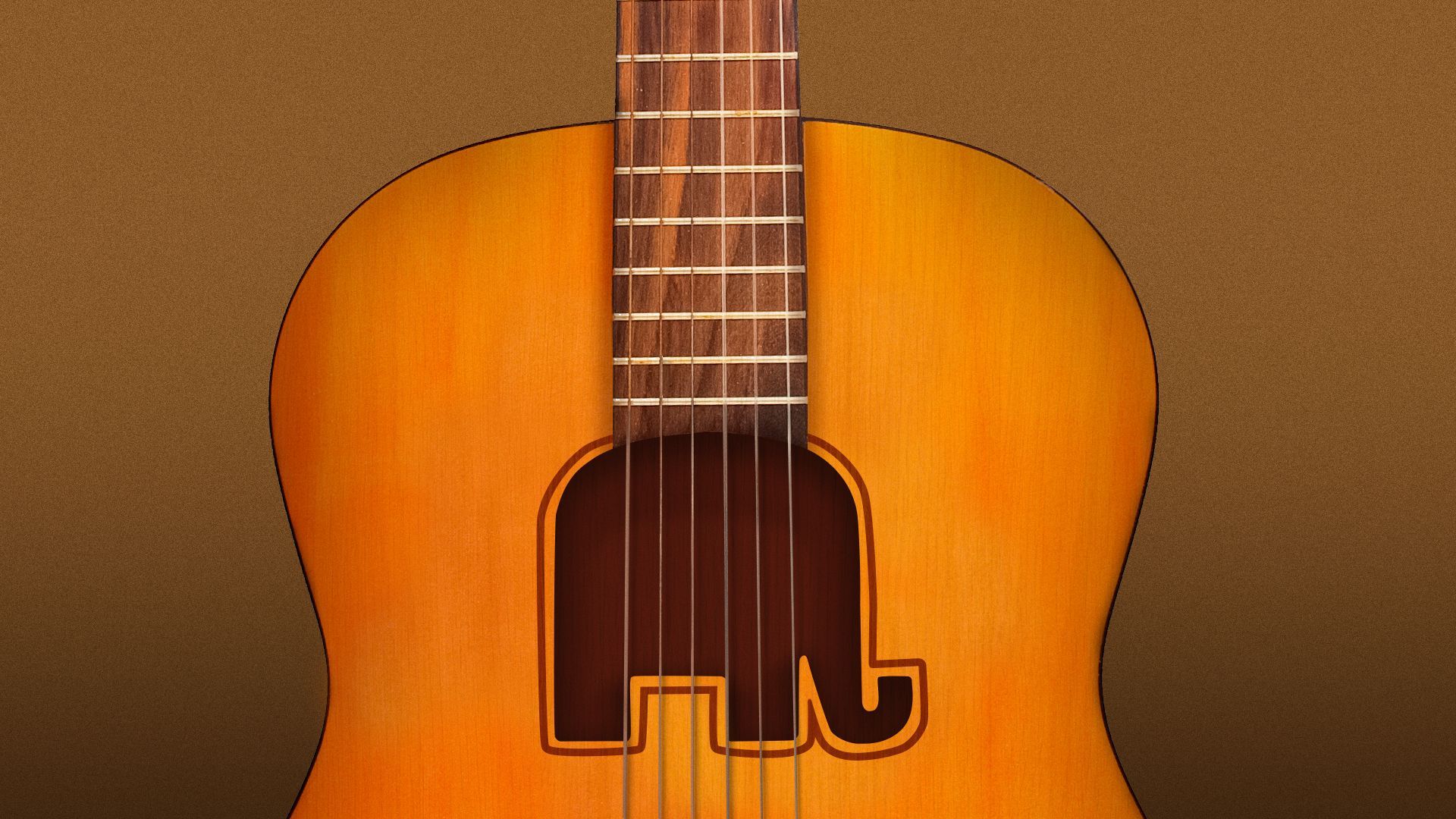 Republicans are leaning in on controversial media to push populist messages and steal some Democratic thunder for harnessing the power of Hollywood.
Why it matters: Early criticism from mainstream media and left-leaning groups are fueling chart-toppers out of conservative-favored media.
Driving the news: Oliver Anthony's twangy, anti-government anthem "Rich Men North of Richmond" was ranked No. 1 for the second week in a row — the same month Jason Aldean's controversial "Try That in a Small Town" topped the charts.
Aldean has more openly embraced politics in his music and has been a guest at former President Trump's Mar-a-Lago.
Anthony found it "funny" that his song was used during the GOP presidential debate, saying "I wrote that song about those people" and it has "nothing to do with Joe Biden."
Between the lines: Democrats' inability to resist "a lecture or a judgement" fuels sensationalization on the right, Kurt Bardella, a Democratic strategist and former GOP spokesperson who runs a country music tipsheet, told Axios.
"They might as well take a big smoke signal and say 'yes, please do segment after segment on this,'" he said.
Nearly all of the top stories about "Try That in a Small Town" for social media interaction revolved around the left's criticism, according to data from NewsWhip.
Be smart: Country artists began to be more comfortable making their alliances known during the Trump era, Bardella said.
Country artists steered clear of politics for years, learning a lesson from the widespread backlash faced by The Chicks in 2003 when they criticized then-President George W. Bush's invasion of Iraq.
Aldean and Anthony are likely just the start of a new era. "This isn't a one-hit wonder," Bardella said. "There's starting to be a formula that's working and the left plays into it every time."
"It seems pretty clear that this is part of a longer trend toward rightwing media (successfully!) making populist arguments or invoking populist rhetoric and imagery," Nicholas Tochka, head of Musicology and Ethnomusicology at the Melbourne Conservatorium of Music, told Axios.
The bottom line: Many artists reject their fans on the right — with Eminem recently telling Vivek Ramaswamy to stop playing his music — but conservatives continue to leverage mediums beyond country music.
The same conservative, populist movement seems to have led to the crowd-funded "Sound of Freedom" movie about child sex trafficking beating "Mission: Impossible — Dead Reckoning Part One" with Tom Cruise at the U.S. box office, as CNN's Oliver Darcy notes.
Go deeper