U.S. labor market adds 187,000 jobs in August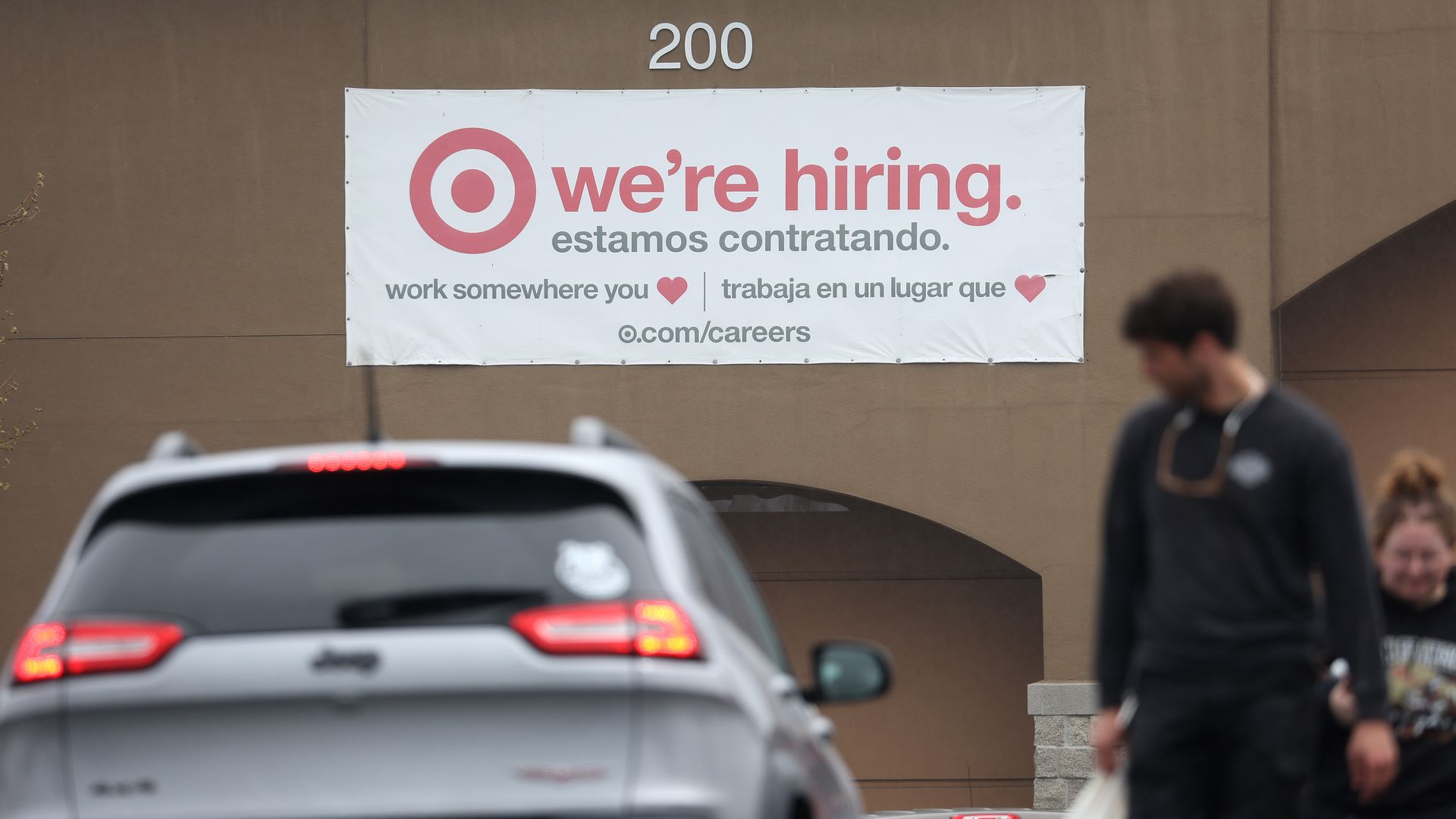 The U.S. economy added 187,000 jobs in August, while the unemployment rate rose to 3.8%, the Labor Department said Friday.
Why it matters: Employers added jobs at a slighter quicker pace than economists expected, while the unemployment rate jumped as more workers joined the labor force.
Where it stands: The number is a bit more than the 170,000 payrolls forecasters anticipated.
Revisions to prior months' data released on Friday showed that the economy added a combined 110,000 fewer jobs than initially estimated in June and July.
The unemployment rate rose from 3.5%, though that's largely due to a notable uptick in the number of workers in the labor force.
Details: The labor force participation rate, the share of Americans working or looking for work, rose by 0.2 percentage points to 62.8% after being flat for several months.
Economists and policymakers at the Federal Reserve have been watching this metric closely in recent months for signs that more people are returning to the labor force, helping fulfill demand for workers.
The intrigue: Health care, leisure and hospitality and construction were among the sectors that saw the biggest job gains last month.
The transportation and warehousing sector shed jobs, possibly a result of the bankruptcy of trucking company Yellow.
Meanwhile, employment in the motion picture and sound recording industries declined by 17,000, "reflecting strike activity," the Labor Department said.
By the numbers: Average hourly earnings, a gauge of wage growth, rose 0.2% in August — less than economists expected. Compared to a year ago, average hourly earnings are up 4.3%.
The big picture: Officials at the Fed have been watching for signs that the labor market is continuing to come into balance, which they view as a key development for inflation to fall back to its 2% target.
The central bank has increased interest rates aggressively over the past 18 months, with the goal of slowing down the labor market and economy.
So far, it has stayed resilient alongside cooling inflation — a combination that has allowed economists to delay recession forecasts or ditch them altogether.
"The rebalancing of the labor market has continued over the past year but remains incomplete," Fed Chair Jerome Powell said in a speech last week.
Editor's note: This story was updated with additional information.
Go deeper