Yellow's bankruptcy underscores criticism of Trump-era loan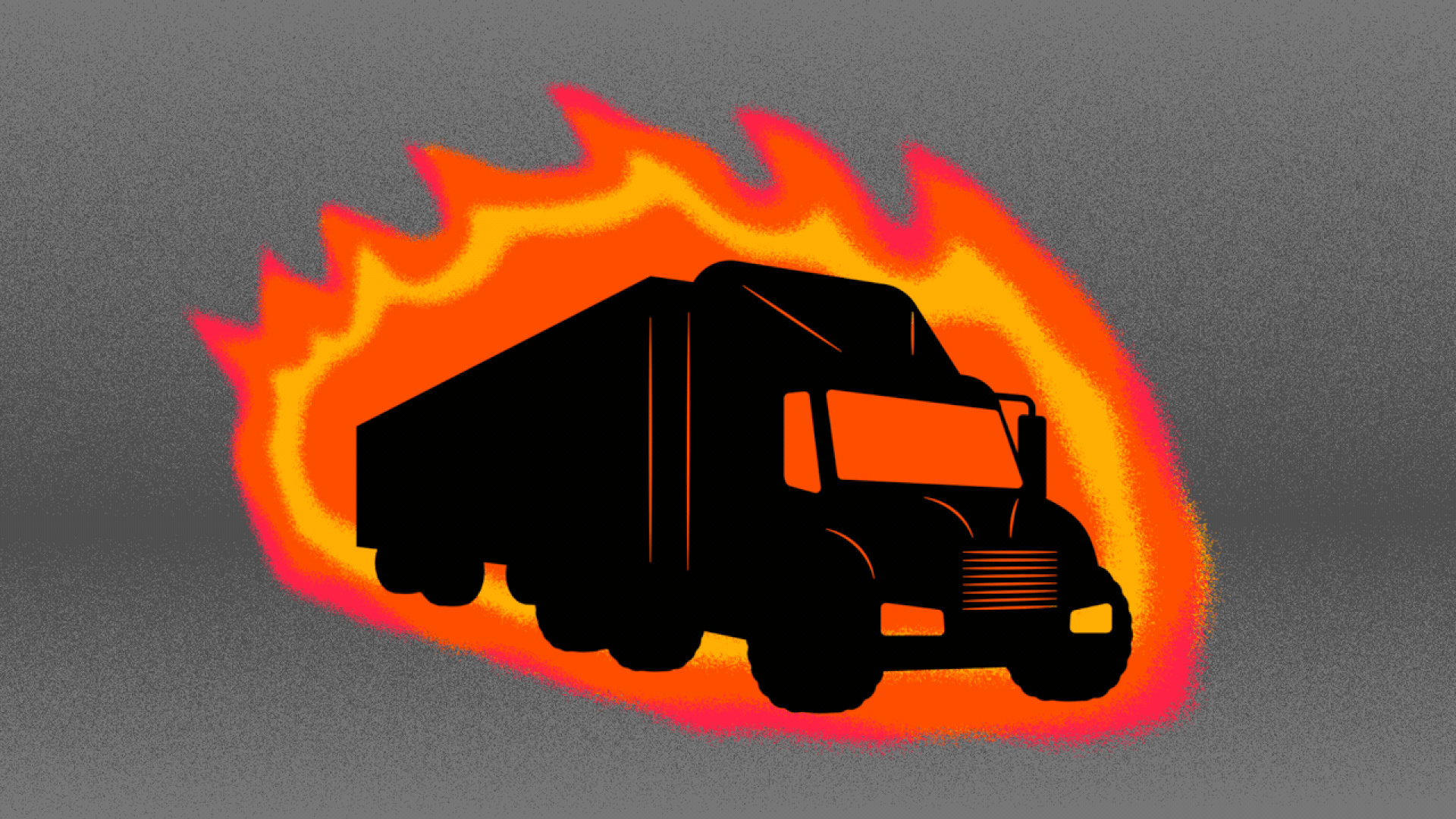 As the coronavirus pandemic raged in July 2020, the Trump administration approved a $700 million loan to a Nashville-based trucking company called Yellow.
Why it matters: Yellow on Sunday night filed for Chapter 11 bankruptcy protection and said it will shutter, destroying tens of thousands of jobs and likely wiping out most of a loan that many in Congress believe should have never been made.
Behind the scenes: Criticism of the Yellow loan has been bipartisan, beginning when Democrats controlled the House of Representatives and continuing under Republican leadership.
Yellow had struggled for decades before the loan, often underperforming its delivery peers — including those, like Yellow, with unionized workforces.
Shortly before the pandemic, for example, it needed to secure a $600 million restructuring loan from Wall Street firm Apollo Global Management.
When Congress passed the $1.9 trillion CARES Act in March 2020, which included money for businesses "critical to maintaining national security," Yellow saw an opportunity and stuck out its hand.
The company claimed that it provided 68% of "less-than-truckload" services to the Defense Department — an unverified figure that Treasury appeared to take as gospel — and launched a lobbying campaign that included talks with Trump White House officials and supportive letters to Treasury Secretary Steven Mnuchin from elected officials of both parties.
Intrigue: Career Pentagon staff opposed the loan, in part due to a pending Justice Department lawsuit against Yellow alleging the company overcharged the U.S. government and then lied about it, but were overruled by then-Defense Secretary Mark Esper, following a private phone conversation with Mnuchin. During subsequent congressional testimony, Mnuchin blamed Esper for certifying Yellow as critical to national security.
"It was all circular logic at that hearing," Rep. French Hill (R-Ark) tells Axios. "Mnuchin kept circling back to it not being within his discretion and then wouldn't discuss it further."
None of the elected officials who submitted letters in support of Yellow responded to Axios' request for comment.
Details: The loan was broken up into two parts.
$300 million was to keep Yellow alive, with a particular focus on paying healthcare and pension benefits.
$400 million was used to help Yellow modernize its equipment, including buying thousands of new tractors and trailers. It remains unclear why CARES Act funds, designed to help companies survive the pandemic, were used to help Yellow make purchases that it had needed for years.
According to a House subcommittee report, Yellow's CFO wrote to a creditor: "While we had our hand in the cookie jar we thought we would try to get a little 'catch up' capex while we were at it."
The loans were made at a relatively low interest rate, with the U.S. government receiving a 29.6% equity stake as theoretical upside. Those shares today are valued at just $57 million as of last Friday, and Yellow had repaid less than $1,000 of its loan.
Look ahead: Taxpayers are about to take a bath on Yellow, which last year moved its headquarters from Kansas to Tennessee.
It's entirely possible that all of the $300 million piece is gone, particularly since the government appears to be subordinate to Apollo (i.e., second in line).
The U.S. government likely has a claim to proceeds from the sale of equipment purchased with the other $400 million, were Yellow to liquidate, but this would be just pennies on the dollar. Not only because used equipment is discounted by nature, but also because there's a so-called freight recession right now that is further depressing prices.
"I don't know exactly what they have and what they can get for it, but it's fair to say they could have gotten much more nine or 10 months ago," says Jack Atkins, a trucking research analyst with Stephens.
Atkins adds that Yellow's primary problem wasn't COVID-19, but rather management's festering failure to integrate a couple of large acquisitions.
A U.S. Treasury spokesperson declined comment.
The bottom line: Yellow's operational story is about to end, after a 99-year run. But the political finger-pointing will continue.
Go deeper