READ: Trump's Fulton County jail record in Georgia election case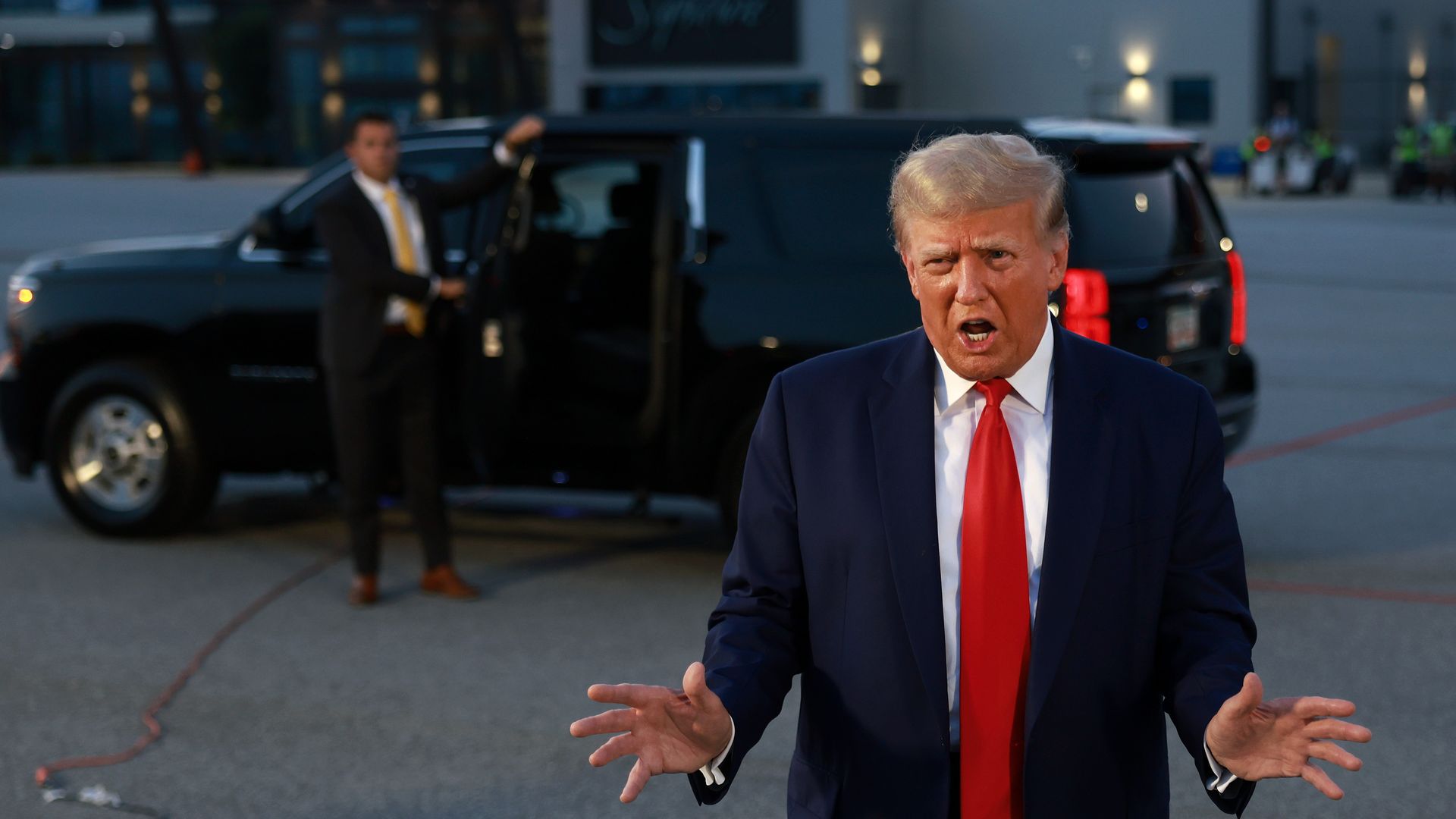 Former President Trump was formally booked as he surrendered to Fulton County jail in his Georgia election indictment.
The big picture: Trump became the first president, sitting or former, to have his mug shot taken in a booking process that took about 22 minutes.
He was released on $200,000 bond after agreeing to restrictions on his social media use, including not intimidating co-defendants or witnesses in the Georgia case.
Trump's jail record includes a list of charges he faces in his fourth indictment and documents his height as 6-foot-3, his weight as 215 pounds and his hair as "blond or strawberry."
Flashback: Back in 2020, Trump's annual White House physical listed his weight as 244 pounds.
Read Trump's Georgia jail record below:

Go deeper: Fani Willis proposes October 2023 trial date for Trump, co-defendants
Go deeper