Mysterious deaths like Prigozhin's have become common under Putin's rule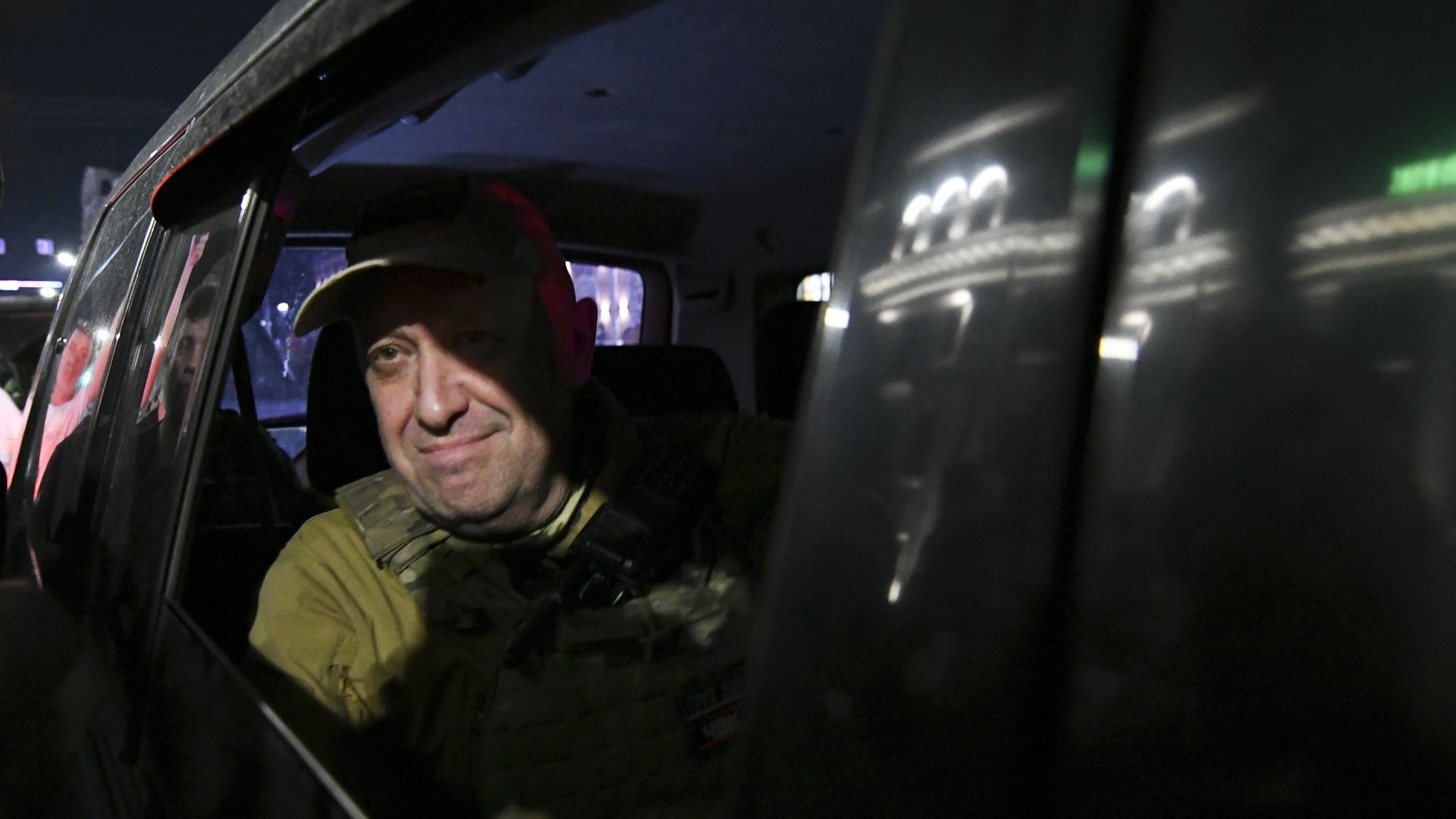 The presumed death of Wagner boss Yevgeny Prigozhin adds to the growing list of people who died or were attacked under suspicious circumstances after undermining Russian President Vladimir Putin.
The big picture: Mysterious deaths of Russian oligarchs or anti-Kremlin figures of every stripe have become commonplace since Putin came to power more than two decades ago.
They've become so frequent that after Prigozhin lead a short-lived mutiny against Putin-backed Russian military officials in June, some Russian analysts had said the mercenary boss' death was inevitable.
Those who have died or were attacked unusual circumstances include several of Putin's political opponents, former intelligence agents, journalists and, now, mercenary commanders.
Driving the news: Though there has not been definitive proof Prigozhin was on board a Wagner-linked plane that suddenly fell out of the sky and crashed earlier this week, Western intelligence agencies presume he is dead.
Nine other people were also on board the plane, including multiple top Wagner commanders Dmitry Utkin and Valery Chekalov.
What they're saying: The U.S. said on Thursday that Prigozhin was "likely killed" but did not explain how it arrived at that conclusion and did not say who it believes killed him.
The Kremlin on Friday denied allegations that it was involved in Prigozhin's mysterious death. Putin said the day prior that Prigozhin was "a person with a complicated fate" and "made some serious mistakes in life, but he also achieved necessary results."
Belarus President Alexander Lukashenko, a close ally of Putin, also denied allegations of the Kremlin's involvement on Friday. He said Putin was a "very calm and even slow-paced person," and the presumed assassination was "too rough, unprofessional."
Other mysterious Russian deaths or attacks surrounding Putin
Boris Nemtsov: In 2015, Nemtsov, a leading Russian opposition politician highly critical of Putin's government, was shot dead in an attack on a bridge in view of the Kremlin.
He was killed was days before he was expected to lead a rare public protest against Russia's annexation of Ukraine's Crimean region and its support of separatist movements in the Donbas in eastern Ukraine.
The Kremlin denied involvement, and a Russian jury in 2017 convicted five men for Nemtsov's murder in a trial that his family called a cover-up.
Investigations in the years that followed found that he had been tailed by a government agent linked to a assassination squad in the months leading up to his death.
Alexei Navalny: Opposition leader Navalny, who is now serving around 30-years in prison, was poisoned in August 2020 with a military-grade nerve agent called Novichok, which was developed by the Soviet Union.
Alexander Litvinenko: In 2006, former KGB officer and whistleblower Litvinenko died after being poisoned in the United Kingdom with rare, highly radioactive polonium-210.
Russia again denied involvement, but the U.K. and the European Court of Human Rights concluded that it must have been involved. The U.K. inquiry went further by saying Putin "probably approved" Litvinenko's assassination.
Among the evidence pointing to the Kremlin's involvement is the fact that almost all of the world's polonium-210 comes from state-regulated nuclear reactors in Russia, where nuclear energy officials have said that access to the element is highly controlled.
Sergei Skripal: A former Russian spy living in the U.K., Skripal and his daughter were attacked in Salisbury in 2018 with a nerve agent similar to the one used against Navalny.
Skripal and his daughter survived, but it killed a British citizen and injured others after they came in contact with a perfume bottle believed to have been used in the attack.
The U.S., U.K. and several other nations concluded that officers from the Russian military intelligence service were behind the poisonings, while the U.K. has charged three members of that service over the attacks.
Yuri Shchekochikhin: Russian investigative journalist and liberal lawmaker Shchekochikhin suddenly fell ill and died in July 2003 from what doctors at a Kremlin-linked hospital at the time claimed was an acute allergic reaction.
His family members, however, said Shchekochikhin was in great pain over a 12 day period as his skin peeled off, his hair fell out and his organs failed one by one.
When they asked to see Shchekochikhin's medical analysis, doctors told his family that the documents were being held by prosecutors as a "medical secret" for an investigation that wasn't opened until years later.
In the years before his death, he had published investigations into a smuggling, money laundering and corruption case involving high-ranking FSB agents.
He was also investigating the FSB's possible role in the 1999 Moscow apartment bombings, which in part triggered the Second Chechen War.
Anna Politkovskaya: Russian journalist and human rights activist Politkovskaya was shot dead in her Moscow apartment building on October 2006.
Before her death, she had covered human rights abuses in the Second Chechen War and published a book in 2004 which argued that Putin was, through the FSB, stifling civil liberties to push the country back toward a Soviet-style dictatorship.
A Moscow court in 2014 found five men guilty for her killing, but investigators never established who ordered her death.
Multiple Russian oligarchs and executives: Since the start of Russia's invasion of Ukraine, several top business executives or government officials died from suicide under strange circumstances or died in strange accidents, the New York Times reports.
Ravil Maganov, who was chair of the board of Lukoil, one of the largest private corporations in Russia, suddenly died in September 2022 after falling out of a window at a hospital in Moscow.
Russian media reported that he died from suicide, but Lukoil claimed in a statement after his death that he "passed away following a severe illness."
The bottom line: "There's not much that happens in Russia that Putin's not behind," President Biden said on Wednesday in response to the Prigozhin's death.
Go deeper: What's next for Wagner after presumed death of boss Yevgeny Prigozhin
Go deeper