Updated Aug 23, 2023 -

World
What to know about Wagner boss Yevgeny Prigozhin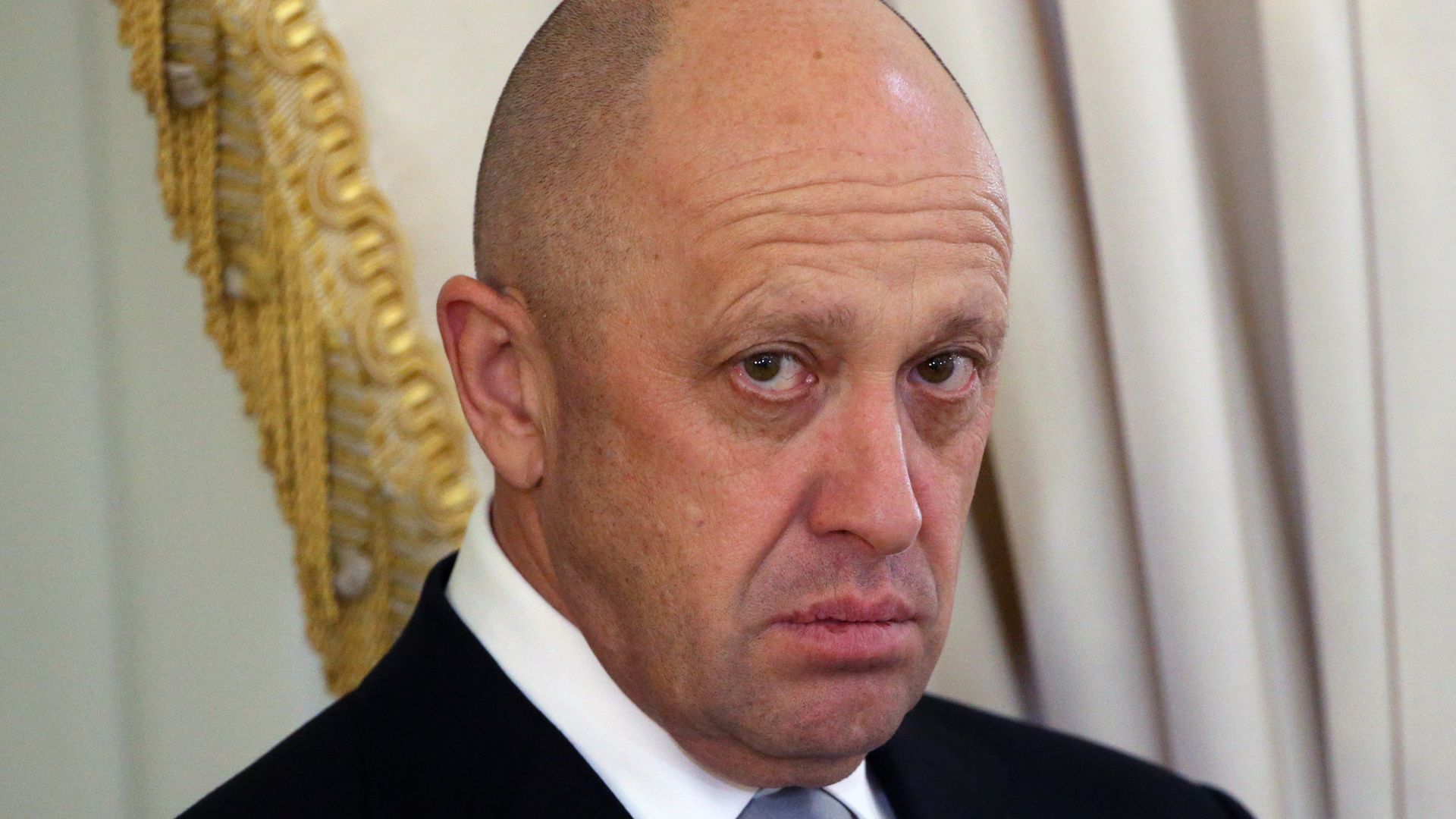 Yevgeny Prigozhin accumulated wealth, influence and international intrigue through his relationship with Vladimir Putin, but for nearly 24 hours in June he appeared to have turned his Wagner mercenary force against Putin's regime.
The latest: Just weeks after his short-lived rebellion, Prigozhin was listed as a passenger on a private plane that crashed and killed all of those on board in Russia's Tver region on Wednesday, Russian media reported, citing the country's aviation authority.
It's unknown if Prigozhin was on board the aircraft, and Russian officials have not confirmed if he was among the 10 people who died in the crash.
Details: A playback of the flight showed that the plane was detected near Moscow around 2:59pm (UTC), according to Flightradar24, a live air traffic website. At 3:11pm UTC, the aircraft lost signal at 28,000 feet in altitude.
Before it lost signal, the plane did not experience a loss in altitude, according to the playback.
Russian state media reported that the private jet was on its way from Moscow to St. Petersburg. It is not clear what caused the crash.
The big picture: After Russia invaded Ukraine, Prigozhin's Wagner forces became a key part of the war effort, particularly in the long and brutal battle for Bakhmut. But Putin accused the mercenary boss of treason for organizing what Kremlin officials described as an "armed rebellion" inside Russia.
That uprising appeared to have ended nearly 24 hours after it began, with the Kremlin agreeing to drop charges against Prigozhin and the mercenary boss agreeing to go to Belarus and order his fighters to halt their advance toward Moscow.
Still, it was the biggest threat to Putin's rule since he took power more than two decades ago.
Who is Yevgeny Prigozhin?
A former convict, Prigozhin has known Putin since the 1990s in St. Petersburg, when he was running a restaurant and Putin was a rising politician.
After Putin took power, Prigozhin won so many government contracts that he was nicknamed "Putin's chef."
His interests soon stretched far beyond catering. He was indicted in the U.S. in 2018 for his role in running the Internet Research Agency, which spread disinformation online during the 2016 election campaign.
For years, Prigozhin denied any links to Wagner, but he has become the group's public face — and the Russian military's most vicious critic — since the invasion.
What role has the Wagner group played in Ukraine?
Prigozhin has toured Russian prisons, offering freedom to those willing to fight. The U.S. said earlier this year that it believed Wagner had deployed 50,000 mercenaries to Ukraine, of whom 40,000 were convicts.
Prigozhin claimed in May that 20,000 of his fighters had died in the fight for Bakhmut. He declared that Russia's generals were incompetent and had left Wagner fighters to be slaughtered without sufficient ammunition.
After declaring victory in Bakhmut, Prigozhin announced he was pulling his forces out of the area, forcing Moscow to send in its own reinforcements.
Prigozhin's frequent video addresses have in recent weeks appeared increasingly bellicose and, at times, unhinged.
He has demanded a harsher "total war" approach and attacked nearly everyone involved in the war effort except Putin himself.
However, Putin seemed to be siding against him and with the military brass, leading to speculation that he'd lost a high-stakes power struggle.
The Prigozhin and Russian military feud
Prigozhin on Friday accused the Russian military of striking a Wagner camp and killing "a huge amount" of his fighters, which Moscow denied.
Prigozhin said he had a 25,000-strong force that was ready to "end this debacle." Wagner forces entered the southern Russian city of Rostov-on-Don, with others reportedly marching toward Moscow.
Without naming him, Putin accused Prigozhin of mounting an "armed rebellion," which he vowed to crush.
Prigozhen responded in a message posted to Telegram, saying "this is not a military coup, but a march of justice."
Nearly 24 hours after the armed uprising began, it appeared to be over. In a deal, negotiated by Belarusian President Alexander Lukashenko, Prigozhin ordered his fighters to halt its advance toward the Russian capital.
When did Wagner form and where has it operated?
The rupture between Wagner and the Kremlin comes after nearly a decade in which the group — which first emerged in 2014 during Russia's annexation of Crimea — seemed to be both enriching Prigozhin and furthering Putin's global aims.
Analysts have long believed the group could not have been formed and deployed all over the world — including in several unstable countries in Africa and the Middle East, such as the Central African Republic, Libya, Mali and Syria — without Putin's blessing.
The group's activities appear to have won Russia some supporters in unstable West African countries such as Burkina Faso. During a coup there last October, several civilians could be seen waving Russian flags.
The group's emergence coincided with a rise in Russia's use of private military companies in the mid-2010s, when Moscow made "a conscious decision that it is going to start competing with other countries, including the U.S., for influence" in the Middle East, Europe, Africa and parts of Latin America, Seth Jones, the director of the international security program at CSIS, told Axios.
Wagner has also exploited natural resources in many of the countries in which it operates, Jones said, including by guarding mines and oilfields or securing transport routes. Those interests have included oil and gas in Syria and Libya; gold, diamonds, and uranium in the Central African Republic; and weapons in Venezuela, according to Jones.
Wagner group accused of human rights abuses
Human rights groups have repeatedly accused Wagner mercenaries of abuses.
Editor's note: This story has been updated with additional details throughout.
Go deeper