Updated Aug 23, 2023 -

World
Wagner boss Prigozhin listed as passenger in fatal plane crash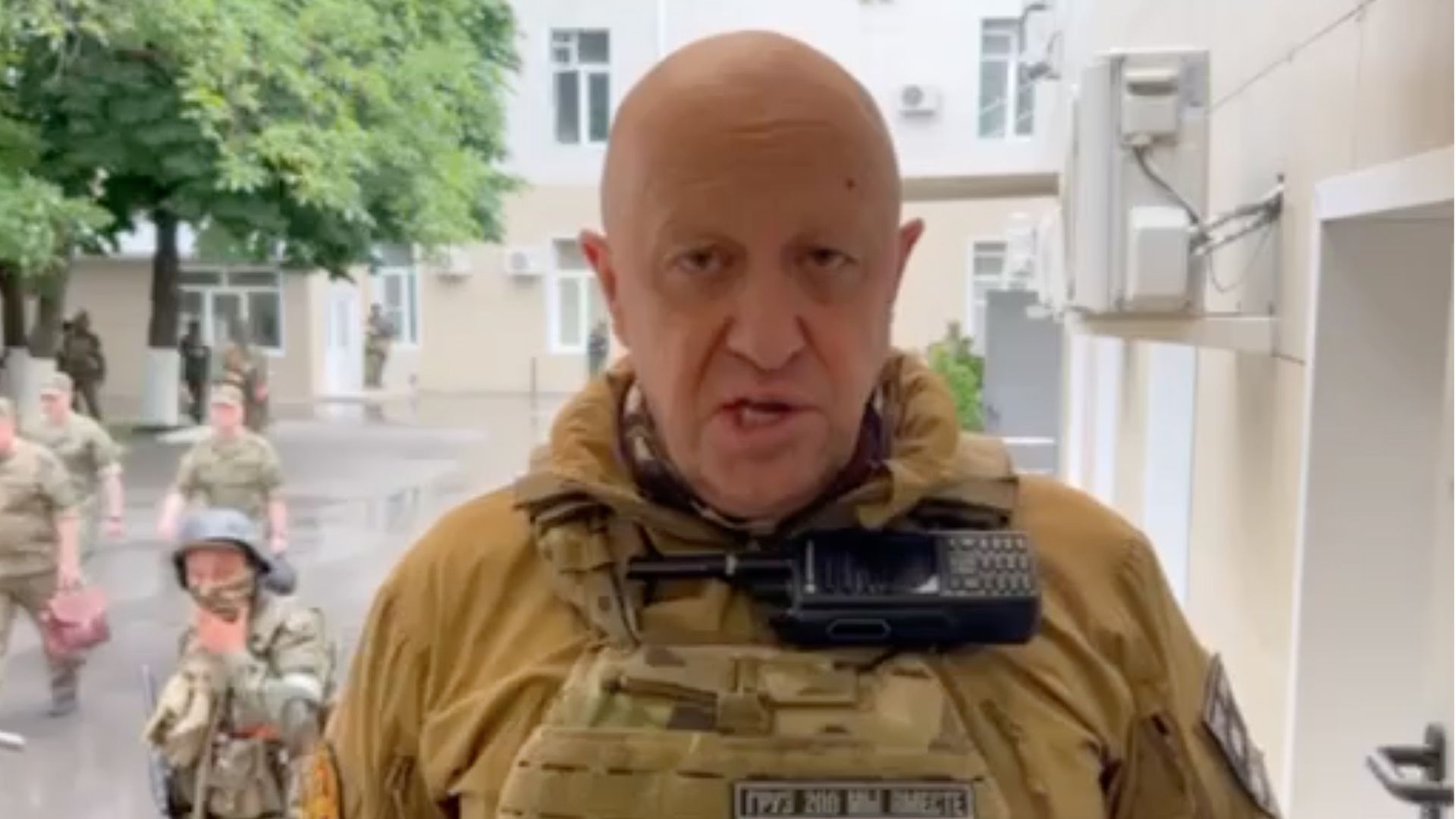 Wagner boss Yevgeny Prigozhin was listed as a passenger on a plane that crashed Wednesday in Russia's Tver region, killing all 10 people on board, Russia's aviation authority said.
The big picture: Russian officials have not confirmed Prigozhin was killed in the crash. The mercenary boss in June led a short-lived rebellion in what was seen as the biggest challenge to Russian President Vladimir Putin's rule since he came to power more than two decades ago.
Details: The Federal Air Transport Agency has launched an investigation into Wednesday's crash. The cause of the crash is still unknown.
Three crew members and seven passengers were on board the Embraer jet, per Russian media. The remains of all 10 people on board the crashed plane have been found, Russian state media said, citing emergency service officials.
Dmitry Utkin, a Wagner commander and Prigozhin's right-hand man, was also listed as a passenger on the plane.
A playback of the flight showed that the plane was detected near Moscow around 2:59pm (UTC), according to Flightradar24, a live air traffic website. At 3:11pm UTC, the aircraft lost signal at 28,000 feet in altitude.
Russian state media reported that the private jet was on its way from Moscow to St. Petersburg.
Putin was in the Kursk region when the crash took place.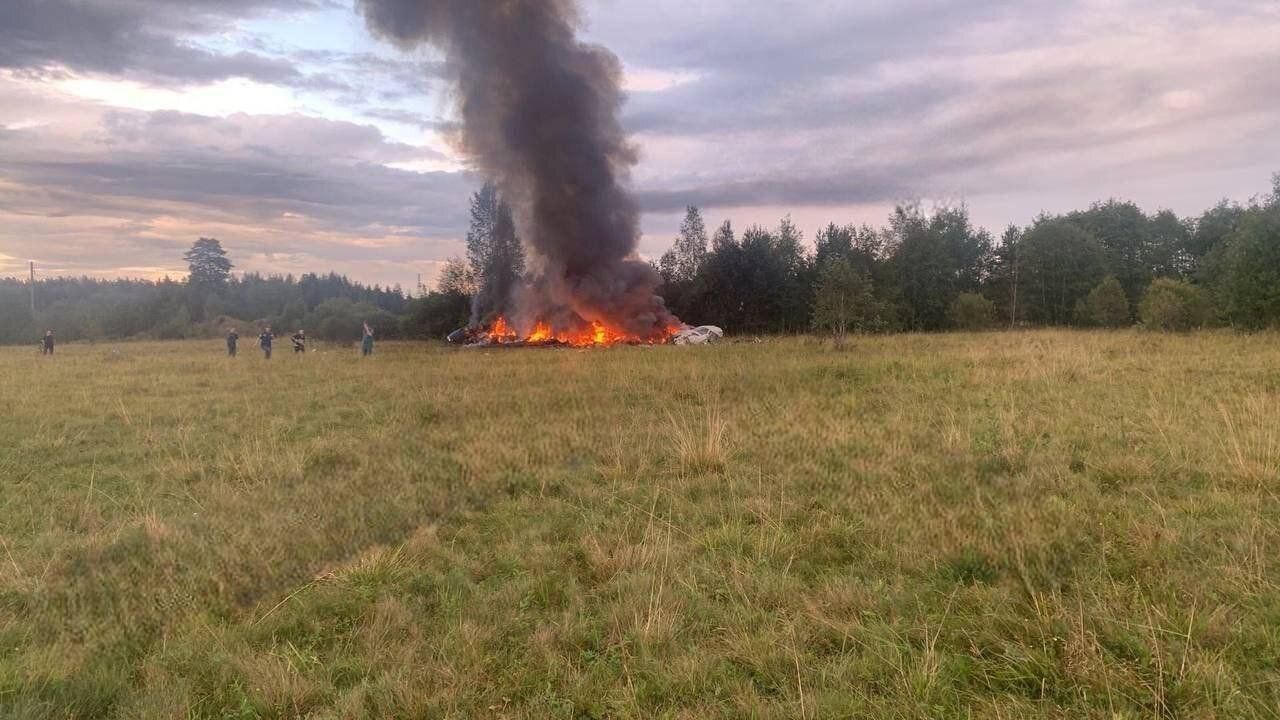 Flashback: Putin had called Prigozhin and his mercenary forces traitors who would suffer "inevitable punishment" during the short-lived mutiny, which ended after a deal in which the Wagner boss agreed to end his forces' march toward Moscow and go to Belarus in exchange for amnesty and certain security guarantees.
Prigozhin, however, was spotted in Russia multiple times since the deal was brokered.
He also met with Putin just days after leading the rebellion. Prigozhin insisted his aim was not to overthrow the government, but to protect his forces. He had publicly feuded with Defense Minister Sergei Shoigu for months and called for his removal.
State of play: Prigozhin appeared in his first Wagner recruitment video on Monday, saying his group was "making Russia even greater on all continents, and Africa even more free."
It's unclear when the video, posted to several Wagner-linked Telegram accounts, was filmed.
Separately, the Kremlin on Wednesday relieved Gen. Sergei Surovikin of his duties as commander of the country's aerospace forces. Surovikin, whom Prigozhin had praised, had not been seen in public since the Wagner group's rebellion in June.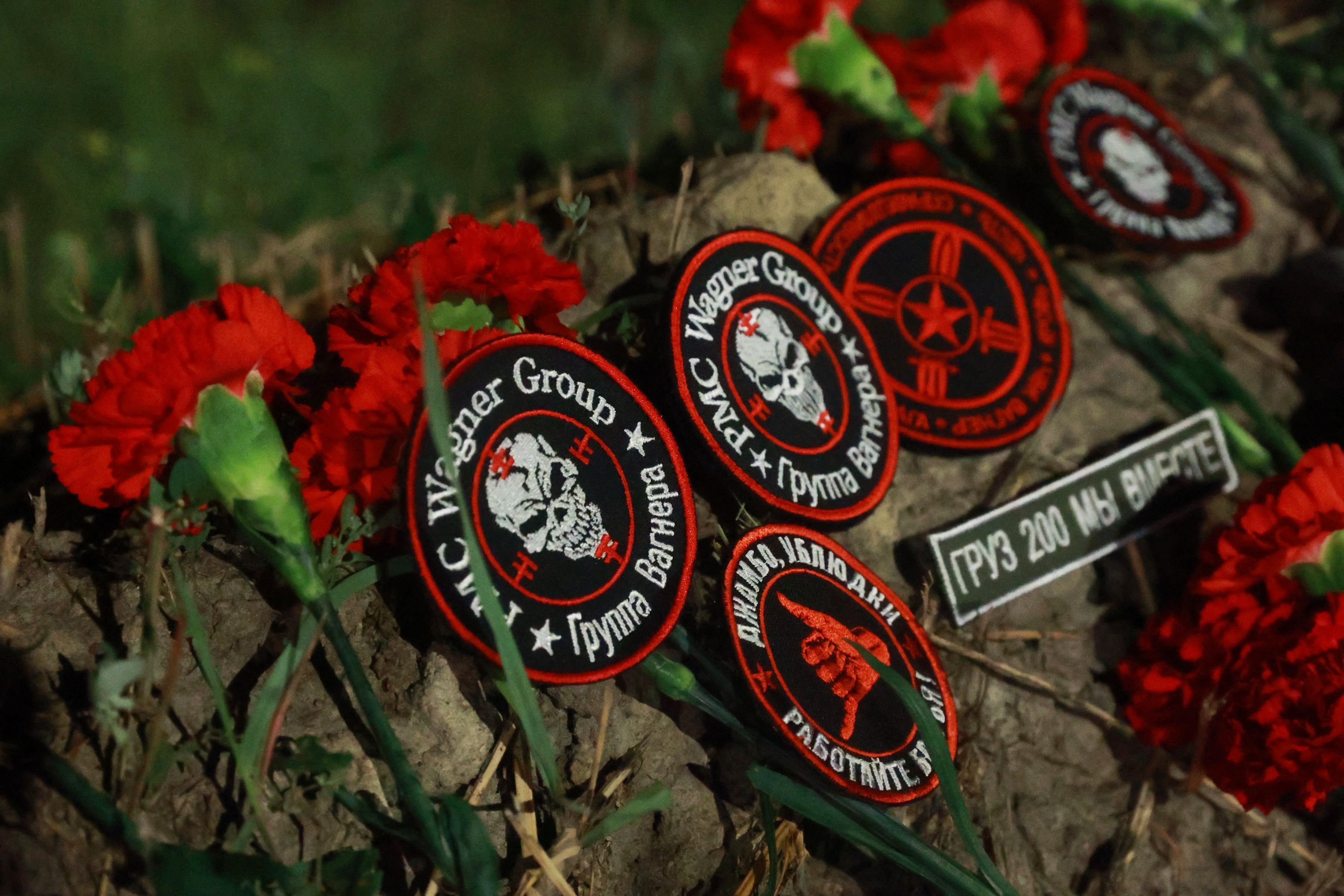 What they're saying: White House National Security Council spokesperson Adrienne Watson said that the administration has "seen the reports about the plane crash in Russia. If confirmed, no one should be surprised."
"The disastrous war in Ukraine led to a private army marching on Moscow, and now – it would seem -- to this," she added.
Asked by reporters if Putin was behind the crash, President Biden said: "There's not much that happens in Russia that Putin is not behind. But I don't know enough to know the answer."
Who is Yevgeny Prigozhin?
A former convict, Prigozhin has known Putin since the 1990s, when he was running a restaurant in St. Petersburg and Putin was a rising politician, Axios' Dave Lawler and Ivana Saric write.
After Putin took power, Prigozhin won so many government contracts that he was nicknamed "Putin's chef."
His interests soon stretched far beyond catering. He was indicted in the U.S. in 2018 for his role in running the Internet Research Agency, which spread disinformation online during the 2016 election campaign. He remains on the FBI's most-wanted list.
For years, Prigozhin denied any links to Wagner, but he has become the group's public face — and the Russian military's most vicious critic — since the invasion.
Prigozhin's Wagner forces became a key part of the war effort, particularly in the long and brutal battle for Bakhmut, but most had since moved to Belarus and are reportedly training soldiers there.
Go deeper: U.S. designates Russia's Wagner Group as a transnational criminal organization
This is a developing story. Please check back for updates.
Go deeper