Putin met with Wagner boss days after short-lived mutiny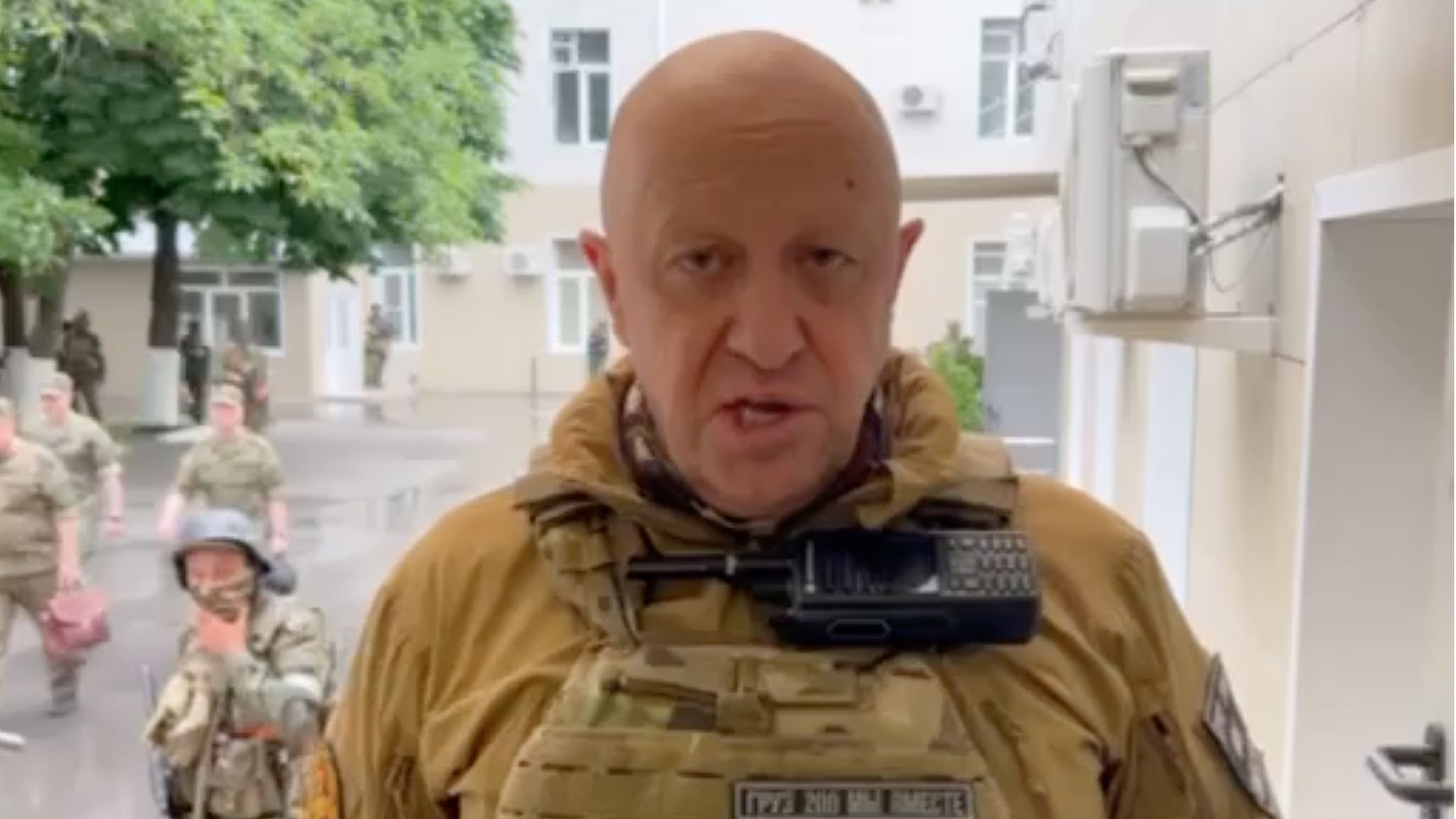 Russian President Vladimir Putin met with Yevgeny Prigozhin less than a week after the Wagner boss launched a short-lived rebellion, the Kremlin said on Monday.
Why it matters: Kremlin spokesperson Dmitry Peskov told reporters that Putin, Prigozhin and other Wagner commanders met for three hours in Moscow on June 29 — the first known meeting between the Russian president and mercenary chief since the brief mutiny.
The uprising was the biggest threat to Putin's rule since he came to power more than two decades ago.
Catch up quick: Prigozhin and his Wagner forces briefly took over Rostov-on-Don, an important city for the Russian military, on June 24 and came within 125 miles of Moscow before turning back following a deal in which the mercenary boss agreed to end the march and go to Belarus in exchange for amnesty and certain security guarantees.
The Russian president at the time had accused those who "organized and prepared the armed rebellion" of treason, saying they had "betrayed Russia."
What they're saying: The details of the June 29 meeting "are unknown," Peskov said on Monday.
"The only thing we can say is that the president gave an assessment of the company's actions ... and his assessment of the events of June 24," Peskov told reporters.
"Putin listened to the explanations of the commanders and offered them further options for employment and further combat use," he added.
Peskov also said the Wagner commanders gave their version of events and "emphasized that they are staunch supporters and soldiers of the head of state and the supreme commander-in-chief."
Between the lines: Prigozhin previously claimed that the rebellion was not intended to overthrow the Russian government, but rather to prevent the destruction of Wagner and protest the way the war in Ukraine has been conducted.
The big picture: The June 29 meeting further adds to the uncertainty around the deal, brokered by Belarus President Aleksandr Lukashenko, that saw Prigozhin and his forces end the rebellion.
Go deeper