Wagner boss who led mutiny is back in Russia, Belarus president says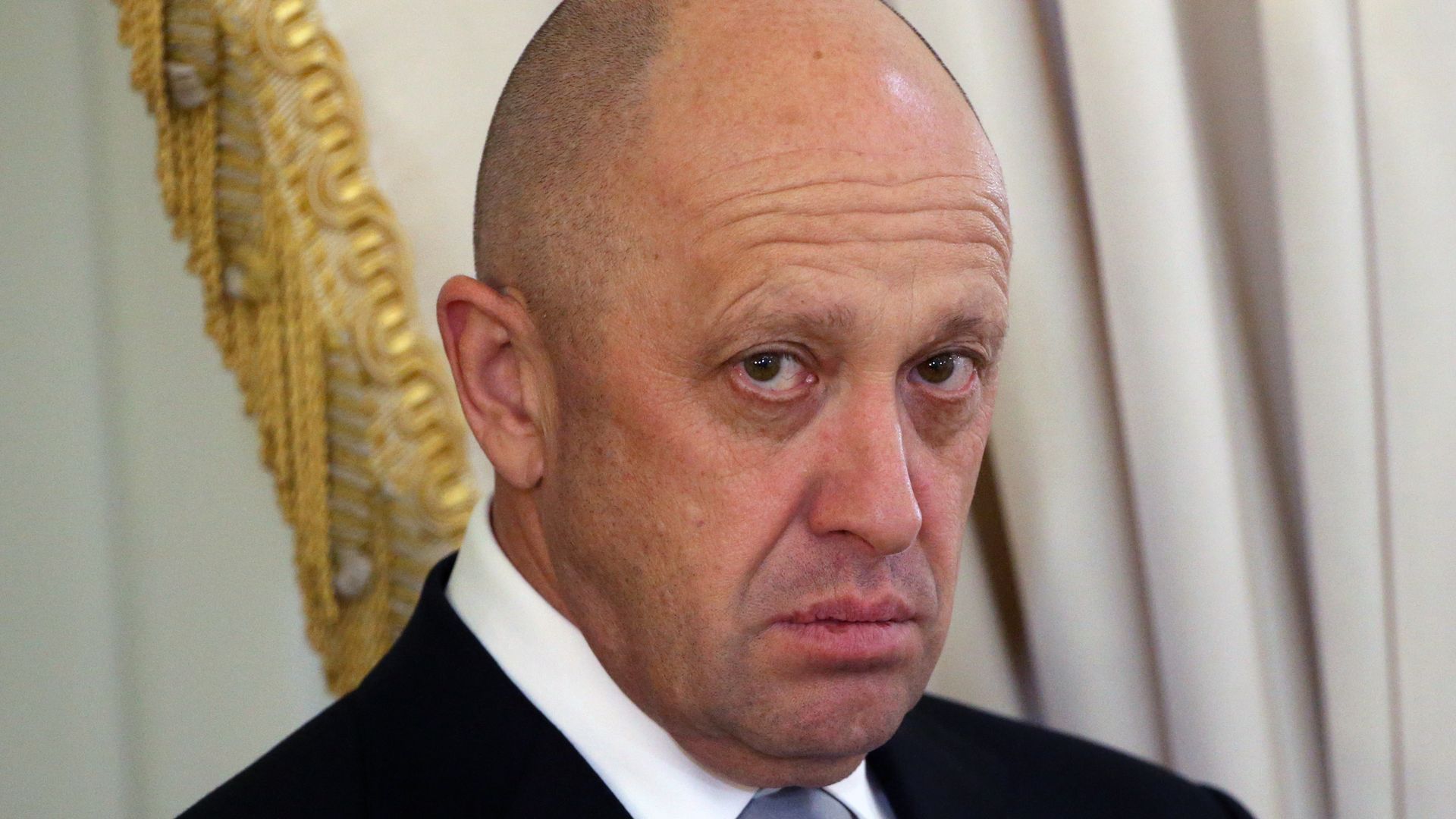 Wagner mercenary boss Yevgeny Prigozhin is back in Russia weeks after leading a brief rebellion against Moscow, Belarus President Aleksandr Lukashenko said on Thursday.
Why it matters: Lukashenko's comments fuel more uncertainty around the deal that saw Prigozhin and his forces end their march toward Moscow nearly two weeks ago in exchange for amnesty and certain security guarantees.
Zoom in: As part of the deal, Prigozhin agreed to move to Belarus, and Minsk offered to allow some Wagner fighters to be stationed in the country.
Many details about the agreement and how it would be implemented were not disclosed.
Lukashenko had said on June 27 that Prigozhin had arrived in Belarus as part of the deal.
What they're saying: Prigozhin "is in St. Petersburg," Lukashenko said on Thursday, adding that the Wagner boss could have gone to Moscow or somewhere else, but he "is not on the territory of Belarus."
Lukashenko said that Wagner mercenaries were not in Belarus and had remained in their "permanent camps." Whether they move to Belarus "will depend on the decision taken by the leadership of Russia and Wagner," Lukashenko told reporters.
The whereabouts of Prigozhin or his Wagner fighters could not be independently confirmed.
Russian media claimed Prigozhin has been seen in St. Petersburg this week as part of agreements that allowed him to settle some of his affairs there, per AP.
Go deeper: Wagner boss claims he wasn't trying to overthrow Russian government
Go deeper