DeSantis board seeks to end Disney perks for tourism district employees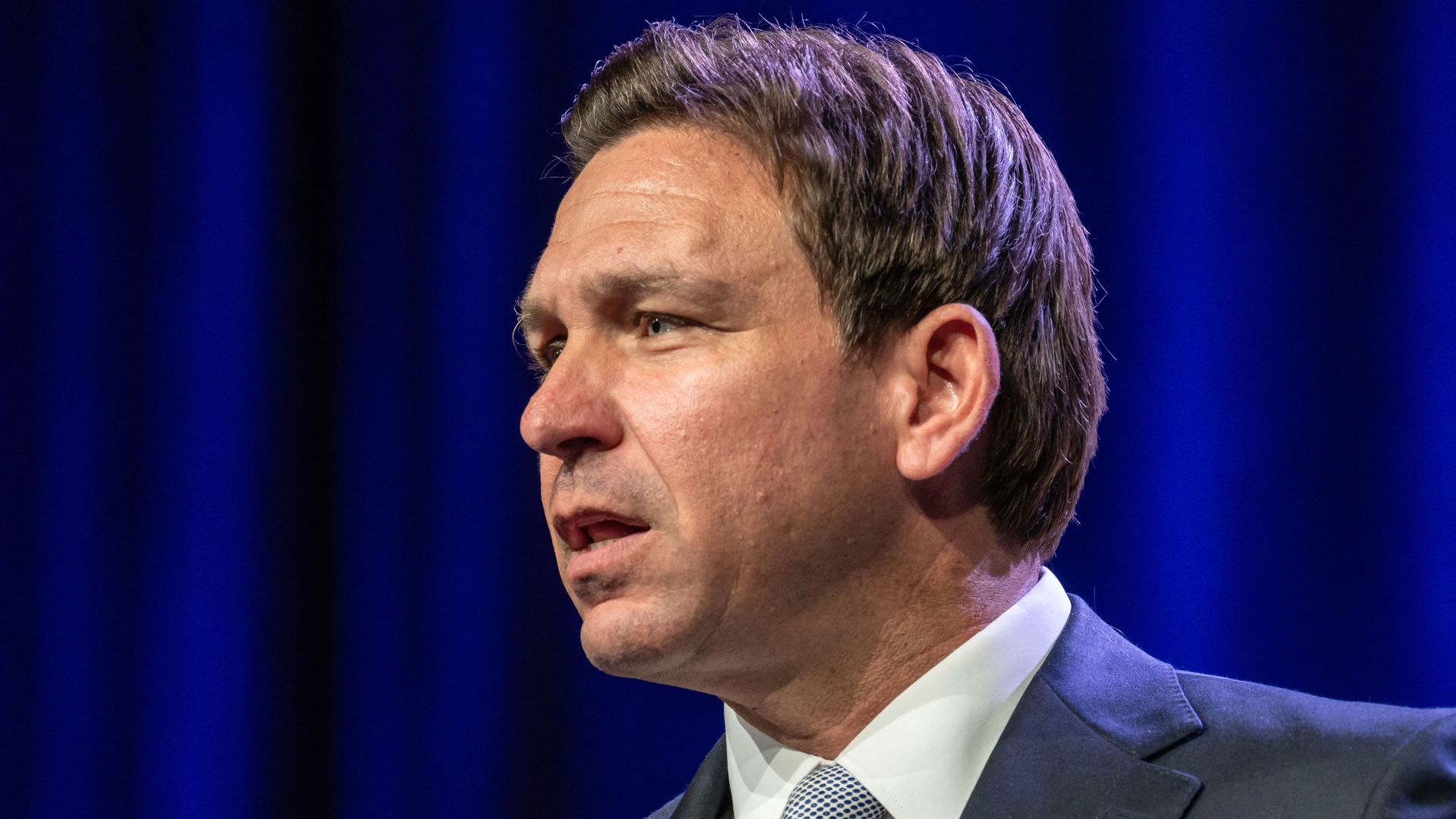 The DeSantis-appointed board governing Disney World's oversight district is looking to get rid of theme park-related perks and benefits for Reedy Creek employees, which it says is costing taxpayers millions.
The big picture: The move comes after Disney filed a damages claim last week against the board amid a yearslong feud between the entertainment giant and DeSantis.
Driving the news: The Central Florida Tourism Oversight District submitted a referral to the Florida Inspector General requesting the elimination of certain benefits that Reedy Creek Improvement District employees have had for decades, according to a news release.
The board accused the former Disney-run district of using taxpayer funds to give season passes to employees and their family members, cover the cost of discounts on hotels, merchandise and food, along with giving its own board members VIP Main Entrance passes.
The oversight district claims the benefits funneled money back to Disney.
In 2022, this cost taxpayers over $2.5 million, according to the oversight district.
"In addition to constituting unethical benefits and perks, the scheme raises significant questions regarding self-dealing as the board members were only permitted a maximum of $100 per month in compensation per the Reedy Creek Improvement District Act," the release states.
Of note: Last week, the governor said in a CNBC interview that he and his allies had "basically moved on," and urged Disney CEO Bob Iger to drop the lawsuit against him.
DeSantis' office said in an email to Axios Tuesday that the implication that the governor wants to end the ongoing legal battle isn't true.
Representatives for the board did not immediately return Axios' request for comment.
Disney declined to comment.
Catch up quick: The feud began after Disney publicly opposed the controversial dubbed "Dont Say Gay" law championed by the governor.
Go deeper