Trump trap: Long list of witnesses includes his inner circle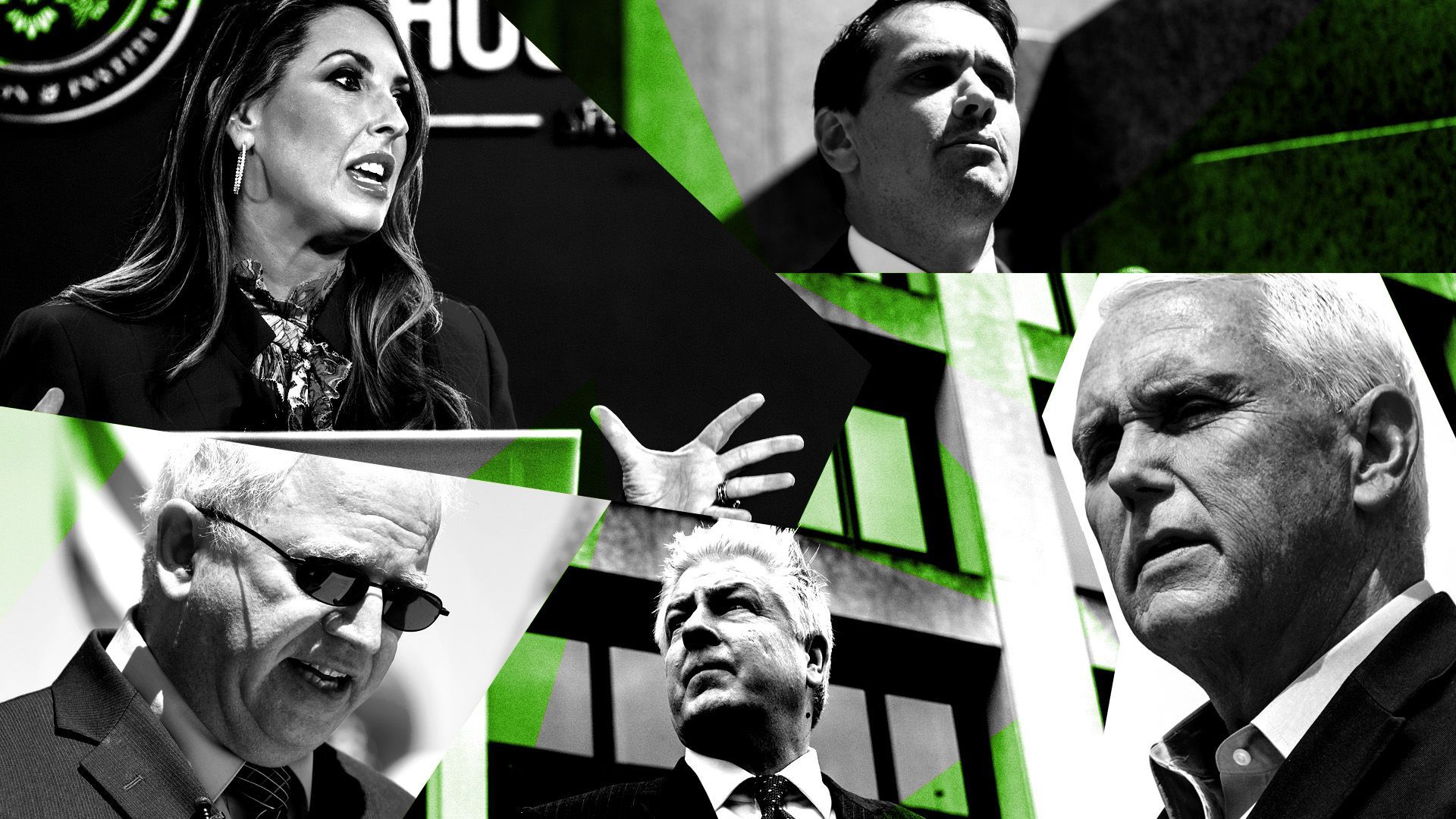 Potential witnesses at former President Trump's criminal trials could include his vice president and now-rival for the GOP nomination, the chair of the Republican National Committee, one of Trump's own lawyers and at least seven current advisers.
Why it matters: Trump's legal troubles have blanketed the vast network of aides, lawyers, advisers and associates that fueled his takeover of the Republican Party. Many remain Trump loyalists — raising thorny conflict-of-interest questions that further tie the campaign to the courtroom.
Driving the news: Trump has agreed not to communicate with any known witnesses about his indictments unless through an attorney — a commitment that could prove difficult for a famously unrestrained candidate surrounded by them.
Zoom in: The Washington Post identified five other current advisers who could be called to testify against Trump about his efforts to overturn the 2020 election.
Between the lines: To understand the scale of Trump's tangled web, just look at the lawyers defending him and his associates.
The bottom line: Days after signing a court order pledging not to intimidate witnesses, Trump unleashed a barrage of online attacks against former Vice President Mike Pence.
Go deeper