A small group of ranchers helps illustrate Latinos' shift away from Democrats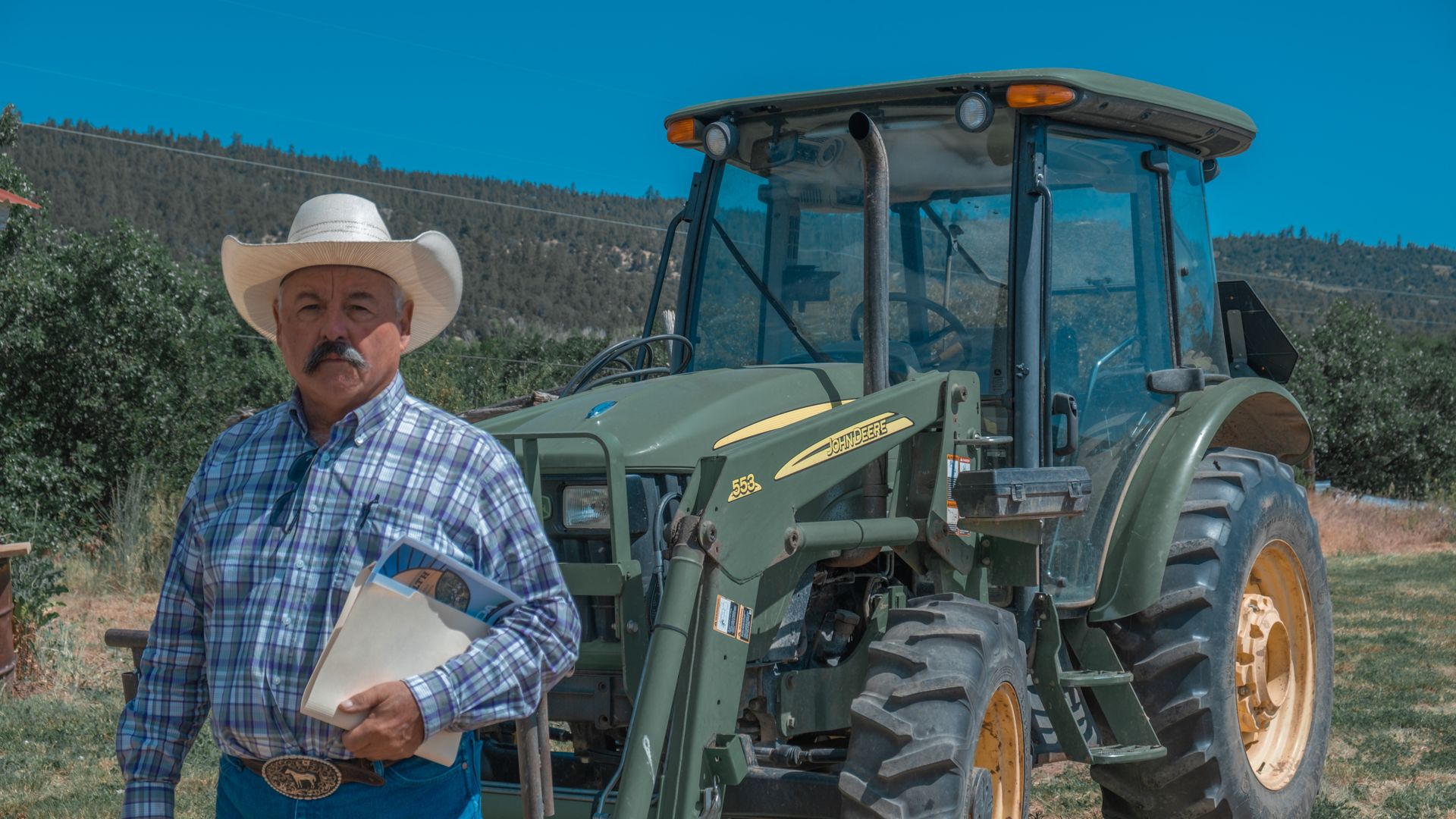 Hispanic ranchers and farmers in northern New Mexico whose families have been in the region for centuries say they are losing confidence in Democrats over policies they say hurt their way of life.
The big picture: The ranchers in New Mexico's Tierra Amarilla (Yellow Earth) region are one example of how Democrats are losing support among Hispanics, especially in rural areas.
Details: Democrats have been slowly losing ground with Hispanics in rural areas because they have shaped their agenda around white and Latino college-educated voters, Democratic political consultant Sisto Abeyta tells Axios.
39% of Hispanic voters nationally voted for Republicans last November, compared to 25% in the 2018 midterms, according to new Pew Research Center data.
An Axios analysis of New Mexico's Rio Arriba County, a region of 40,000 residents, found that voter support for GOP presidential candidates has gone from 22% in both the 1992 and 1996 presidential elections to 34% for Trump in 2020.
Zoom in: Ranchers and farmers in northern New Mexico tell Axios that Democrats' positions on protecting endangered species ignore their reality and long fights with the federal government.
For example, protections for the meadow jumping mouse and the Mexican gray wolf mean the ranchers' grazing and water rights are limited on their land.
Zoom out: David Sanchez, a rancher in Monero, N.M., said some longtime Hispanic ranching Democrats are considering Republicans because they are less aggressive about forest regulations and give more attention to rural areas.
He said Democrats seem too focused on climate policies developed by people who've never lived in rural areas or electric vehicles, which currently aren't feasible in vast regions like northern New Mexico.
Yes, but: GOP consultant Mike Madrid, based in Sacramento, Calif., tells Axios, Republicans are doing little to take advantage to build on rural Latino frustrations with Democrats.
Between the lines: Many ranchers live on lands given to families by the Spanish crown during colonial times.
The 1848 Treaty of Guadalupe Hidalgo, which ended the U.S.-Mexico War, promised the U.S. would honor the land grants and rules around them, such as access to grazing, water, land ownership.
The Hispanic ranchers say the U.S. has ignored and violated the treaty — including by limiting land rights through conservation efforts — amid years of discrimination.
Manuel Trujillo, a farmer in Ensenada, New Mexico, tells Axios that some Hispanic ranchers identify with the popular television western "Yellowstone" starring Kevin Costner.
The series deals with a ranching family fighting off developers and the government seeking to change the region and move ranchers off. It's popular among Republicans and rural Democrats.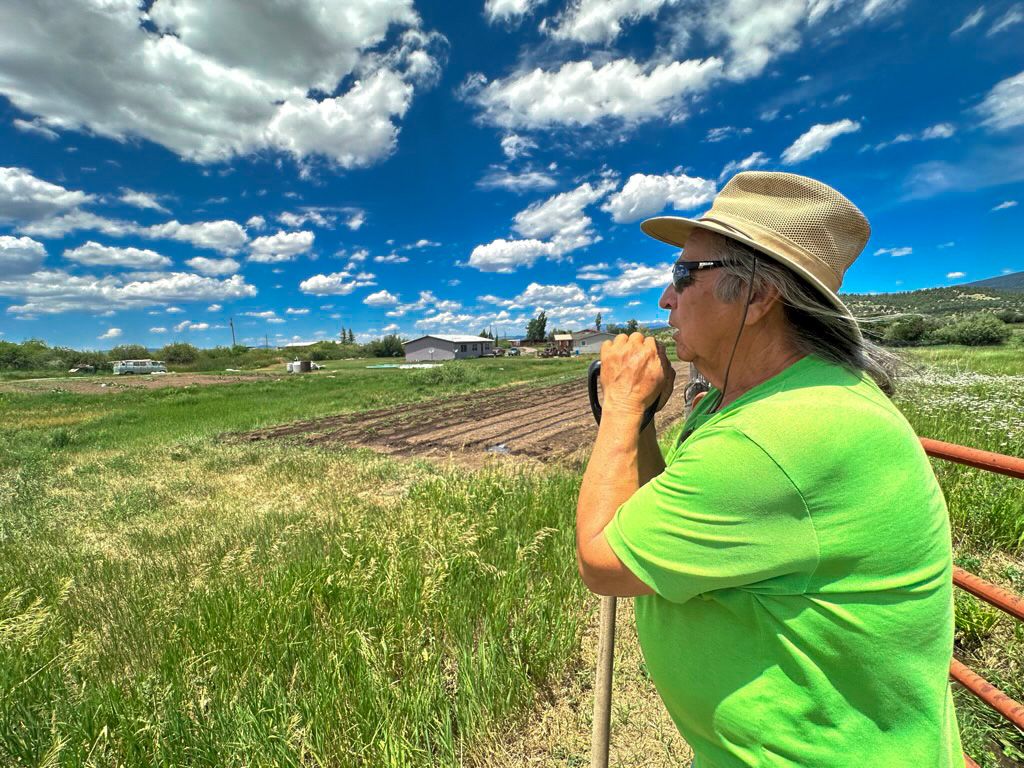 What they're saying: "Biden hasn't done sh-t to stop this," Moises Morales Jr., a rancher and Democrat in Canjilon, N.M., tells Axios. "Neither did Obama."
Carlos Salazar, a rancher in Medanales, New Mexico, says that when former President "Trump was in office, we had four peaceful years in the allotments." Trump rarely interfered with ranchers' rights or imposed new regulations.
David Sanchez, a rancher in Monero, N.M, says Hispanic ranchers have tried unsuccessfully numerous times to meet with Agriculture Secretary Tom Vilsack when he served under President Obama. He now serves under President Biden.
They wanted to express concerns about canceled grazing permits and allegations of discrimination by the US Forest Service, Sanchez says.
The Department of Agriculture tells Axios it's aware of decades-long concerns among some ranchers in northern New Mexico around grazing rights and other important issues.
"Under the Biden-Harris administration, we have been working diligently to foster dialogue, repair relationships and build trust so that we are able to be a stronger partner to communities in the area," the department said in a statement.
The intrigue: Tierra Amarilla, New Mexico, was the site of the 1967 violent courthouse raid led by land grant activist Reies López Tijerina.
Armed men raided a courthouse, shot and wounded a state police officer and jailer, and took the sheriff and a reporter hostage before fleeing into the mountains. The event helped spark the Chicano Movement.
Reality check: Hispanics in northern New Mexico still strongly support Democrats over Republicans, but not like they once did.
Without engagement, a place that gave birth to militant Hispanic activism turning to the GOP a half-century later would be a significant shift.
Subscribe to Axios Latino to get vital news about Latinos and Latin America, delivered to your inbox on Tuesdays and Thursdays.
Go deeper