GDP data shows a strikingly resilient U.S. economy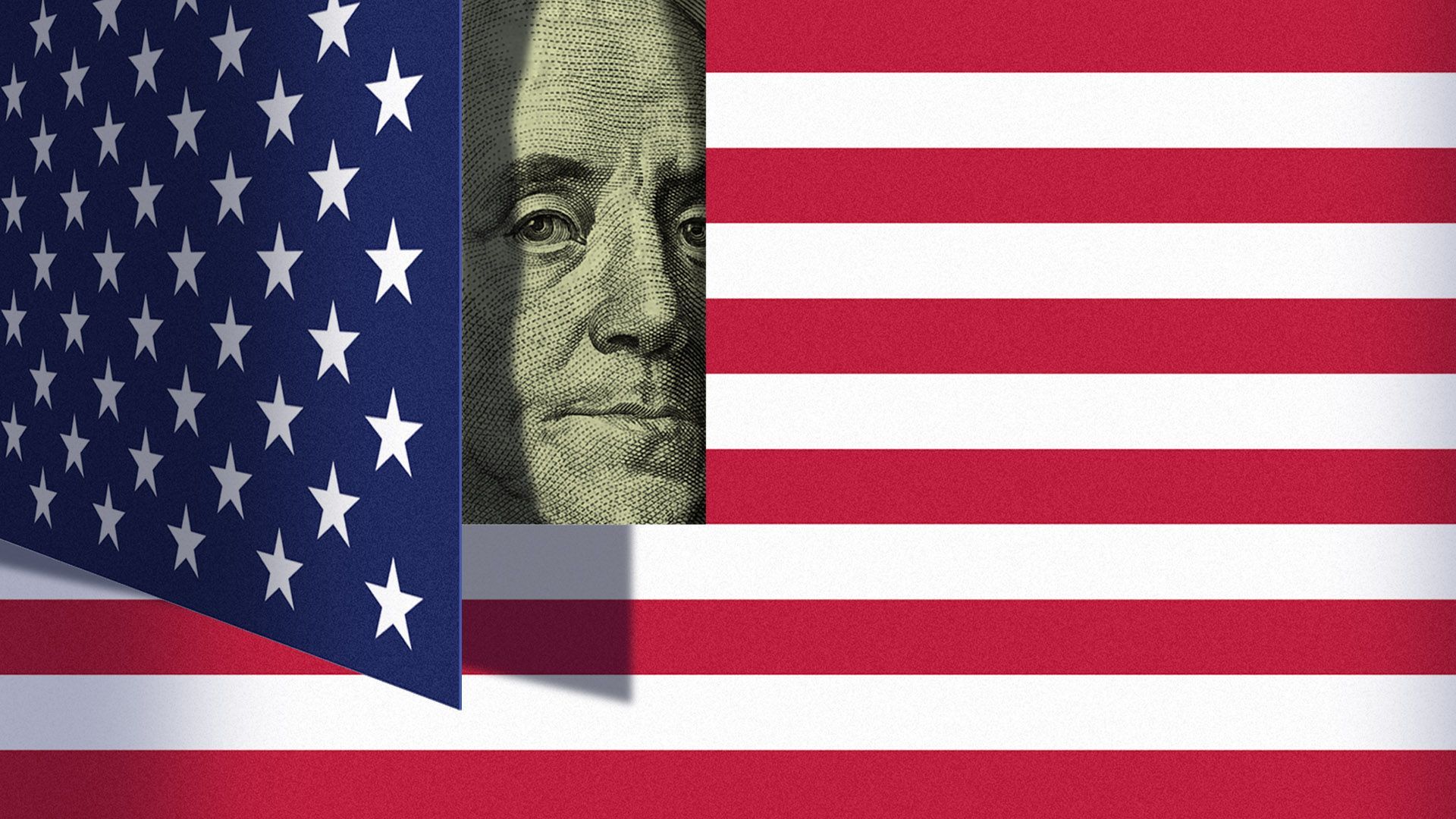 With data out Thursday morning showing the American economy continues to grow at a healthy clip, the single word to describe the U.S. economy is "resilient."
Why it matters: A range of indicators raise hopes that a potential recession remains far from reality. Economic activity is striking the delicate balance policymakers want to see: strong, but still moderating, activity.
What they're saying: "Economic growth continues to hold up better than had been anticipated late last year, and especially in the face of the fastest interest rate tightening cycle since at least 1970," Richard de Chazal, an economist at William Blair, wrote in a note.
By the numbers: Adjusted for inflation, GDP increased at a 2.4% annualized rate in the second quarter, picking up from Q1's 2% pace.
An underlying measure of demand, which strips out the volatile categories like trade and inventories that don't signal much about the economy's health, was also solid.
Real final sales to domestic purchasers increased at a 2.3% rate, a healthy pace that moderated from the 3.5% in the first quarter.
Details: Last quarter's strength boils down to consumer spending, the U.S. economy's bedrock. Personal consumption expenditures increased at a 1.6% annual rate, slowing from the 4.2% surge the prior quarter.
That reflects a slower pace of spending on goods (0.7% versus the 6% in Q1) and services (2.1% compared to 3.2% in Q1). Overall consumer spending contributed 1.12 percentage points to growth last quarter.
The intrigue: Perhaps the biggest surprise in the report is a business investment boom that looks to be underway, at least in Q2.
Non-residential fixed investment — spending on buildings, equipment, software and more — contributed nearly a percentage point to growth, the most since 2021.
The shift from rapid-fire consumer spending to more business investment could be helpful on the inflation front as the Federal Reserve looks to chill consumer demand.
Inflation as measured by the Fed's preferred Personal Consumption Expenditures Index remains too high, but continued to slow. That rose by 2.6% in the April-June period, down from a 4.1% gain in the first quarter.
Of note: The report came alongside others this morning that pointed to resiliency — a fact welcomed by stock market investors.
Durable goods orders were stronger than expected in June, while weekly filings for unemployment dropped.
The bottom line: The economy, for now, is powering along. "If one was looking for evidence of a soft landing this report is about as good as it gets," writes RSM chief economist Joe Brusuelas.
Go deeper