American consumers kept spending in June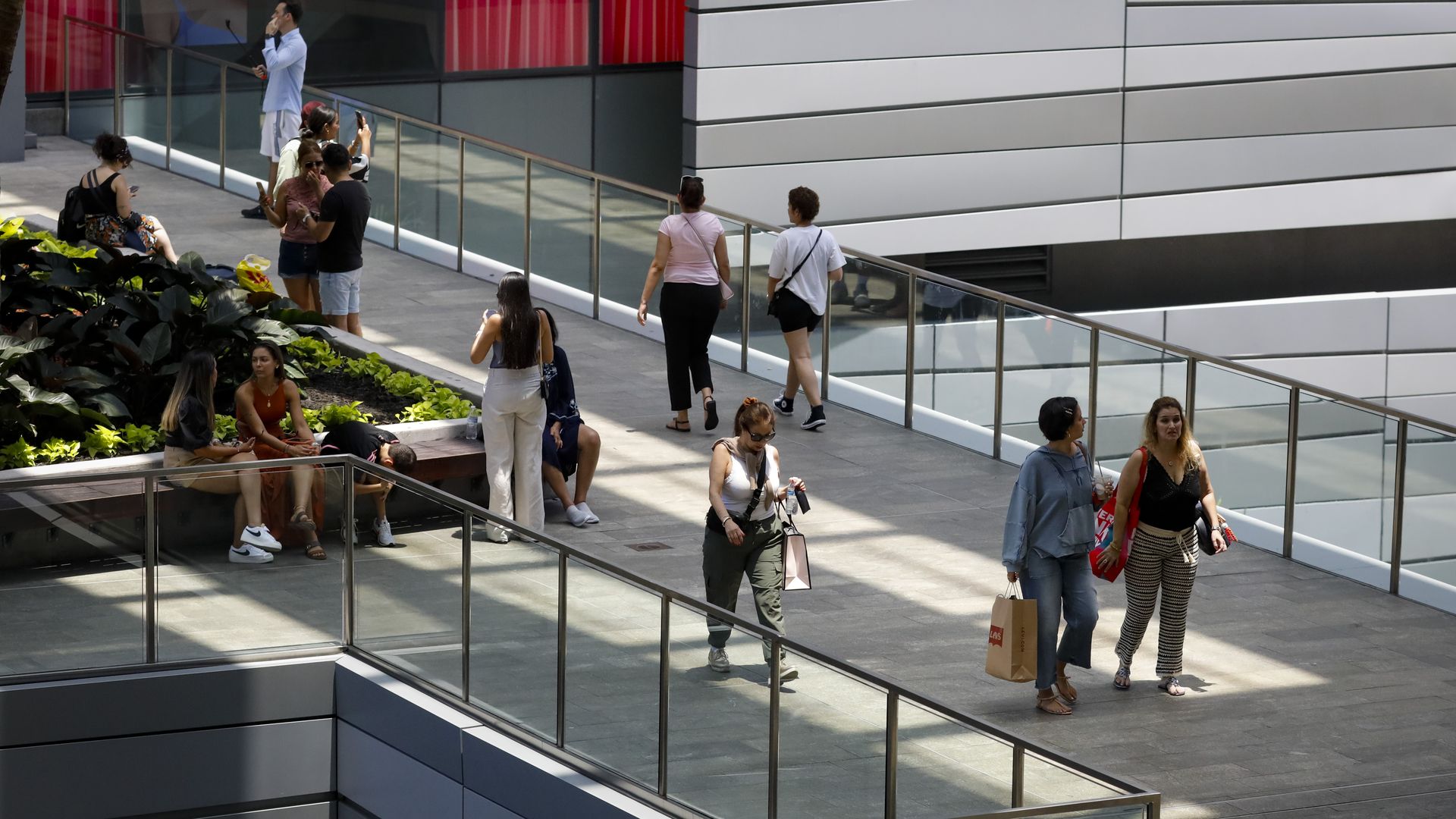 Retail sales rose 0.2% last month as shoppers upped spending on e-commerce platforms and at home furniture stores and electronics shops, the federal government said Tuesday.
Why it matters: Consumer spending — the bedrock of the U.S. economy — is still solid. Americans continue to open their wallets, though at a more measured pace, as inflation pressures continue.
The June figure came in below the 0.5% that economists expected. Compared to the same month last year, retail sales have increased 1.5%.
In May, retail sales — which are not adjusted for inflation — rose by an upwardly revised 0.5%.
By the numbers: Online retailers (+1.9%), furniture stores (+1.4%) and electronics stores (+1.1%) were among the categories that saw the largest monthly increase in spending.
Spending rose 2% in another catch-all category for various other retail shops.
But spending fell at department stores (-2.4%), building material supply stores (-1.2%), gas stations (-1.4%), sporting goods shops (-1%) and food and beverage stores (-0.7%).
The bottom line: The data confirms consumer demand is softening, but not falling off a cliff.
That is a welcome sign for policymakers who are trying to chill demand to help quell inflation, with hopes they can do so without throwing the economy into a recession.
Go deeper