State of the economy: The vibes vs. the data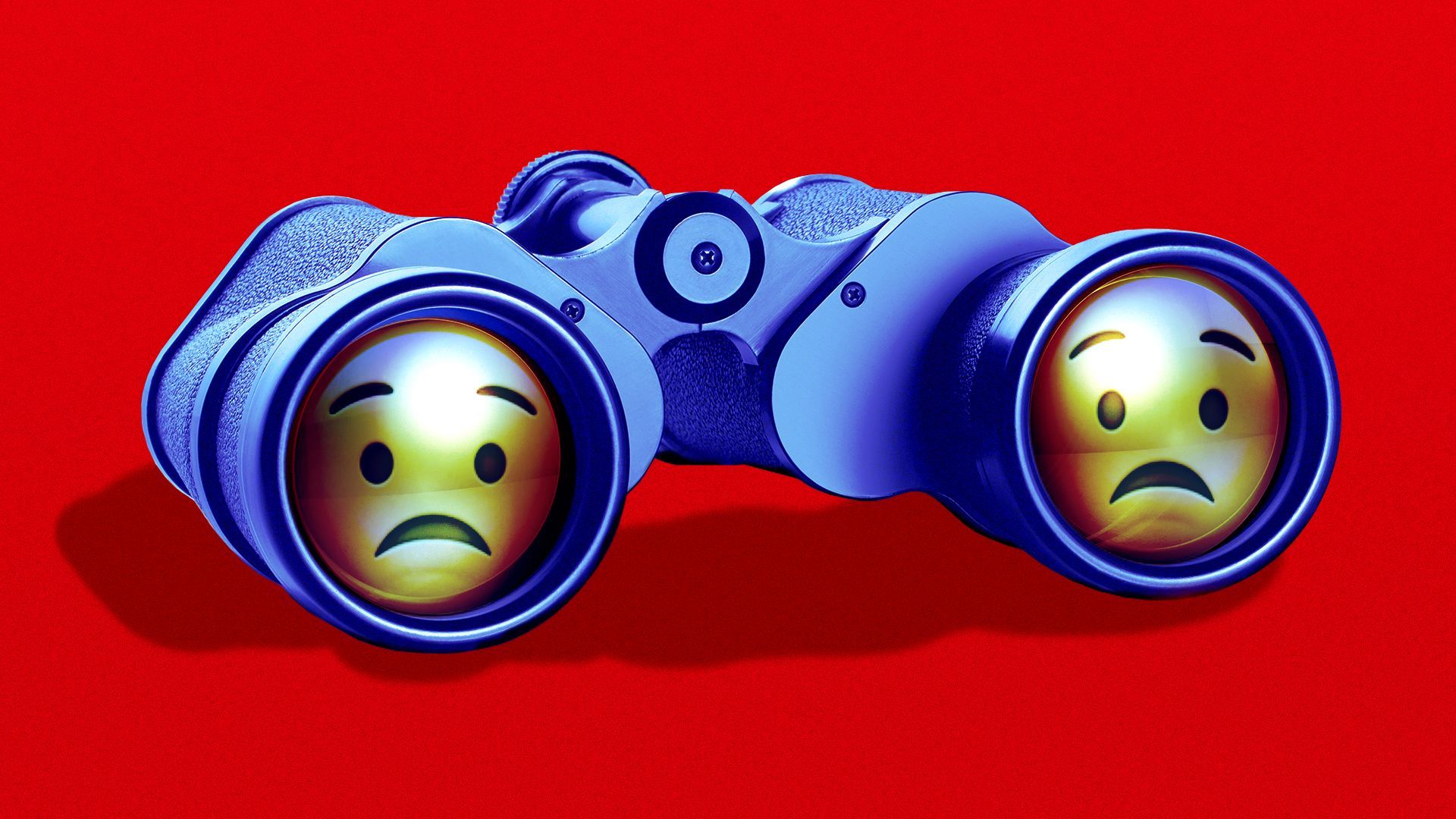 If you spend your life looking at economic data, these look like the best of times. Inflation is a mere 3%, and unemployment is hovering near 50-year lows. That, however, is not how the bulk of Americans see it.
Why it matters: Americans' views of the economy are colored by their politics as much as the actual state of the economy.
A crucial question for the 2024 election cycle — not to mention the national state of mind — is whether the quite solid economic backdrop will start to translate into a broader sense of things-on-the-right-track, can-do optimism in the year ahead.
By the numbers: The economy is in a pretty great place if you follow only the statistics. For example, the misery index — a handy, if simplistic, measure of economic distress that's the sum of the jobless rate and inflation — stands at 6.7%.
That is higher than it was just before the pandemic (5.8% in February 2020) but lower than it was during what's remembered as the boom times of 2000 (average 7.3%).
Yet most measures of how people feel about the economy remain quite soft, even after a June surge.
The Gallup Economic Confidence Index, for example, has rebounded from last summer's lows but remains substantially lower than it ever was in the 2010s or during the 2001 recession.
The University of Michigan said Friday consumer sentiment continued to rebound in early July, hitting the highest since September 2021, but it remains below pre-pandemic highs.
Reality check: Polling about the economy is extremely polarized. A survey question along the lines of, "Do you think economic conditions are good or bad?" is answered more along the lines of, "Do you like the current president or not?"
In October 2020, just before President Trump lost re-election, Republicans' economic sentiment was 26 points higher than Democrats' in the University of Michigan consumer sentiment survey. In February 2021, after Biden took office, Republicans rated the economy 28 points worse.
A similar pattern occurred between the parties around the 2016 and 2008 elections, when partisan control shifted hands.
We seem to be experiencing something similar right now. Attitudes about the economy and President Biden's approval ratings are both being driven by bad vibes shaped by the pandemic's scars.
The big question: Will more months of a strong job market and less-worrying inflation, paired with more distance from the pandemic, change the tone over the year ahead?
The bottom line: Americans' views about the economy aren't just about the economy. They're about the vibe.
Go deeper