Axios Macro
December 04, 2023
As we begin a busy week of economy-watching that culminates in November's jobs report out Friday, we look at why markets increasingly see interest rate cuts on the near-term horizon — despite Federal Reserve officials' best efforts to disabuse them of the idea.
ICYMI: Our colleagues Stef W. Kight and Alex Thompson report that Democrats are backing away from the "Bidenomics" messaging that the White House embraced earlier this year.
Today's newsletter, edited by Javier E. David and copy edited by Katie Lewis, is 650 words, a 2½-minute read.
1 big thing: The case for early rate cuts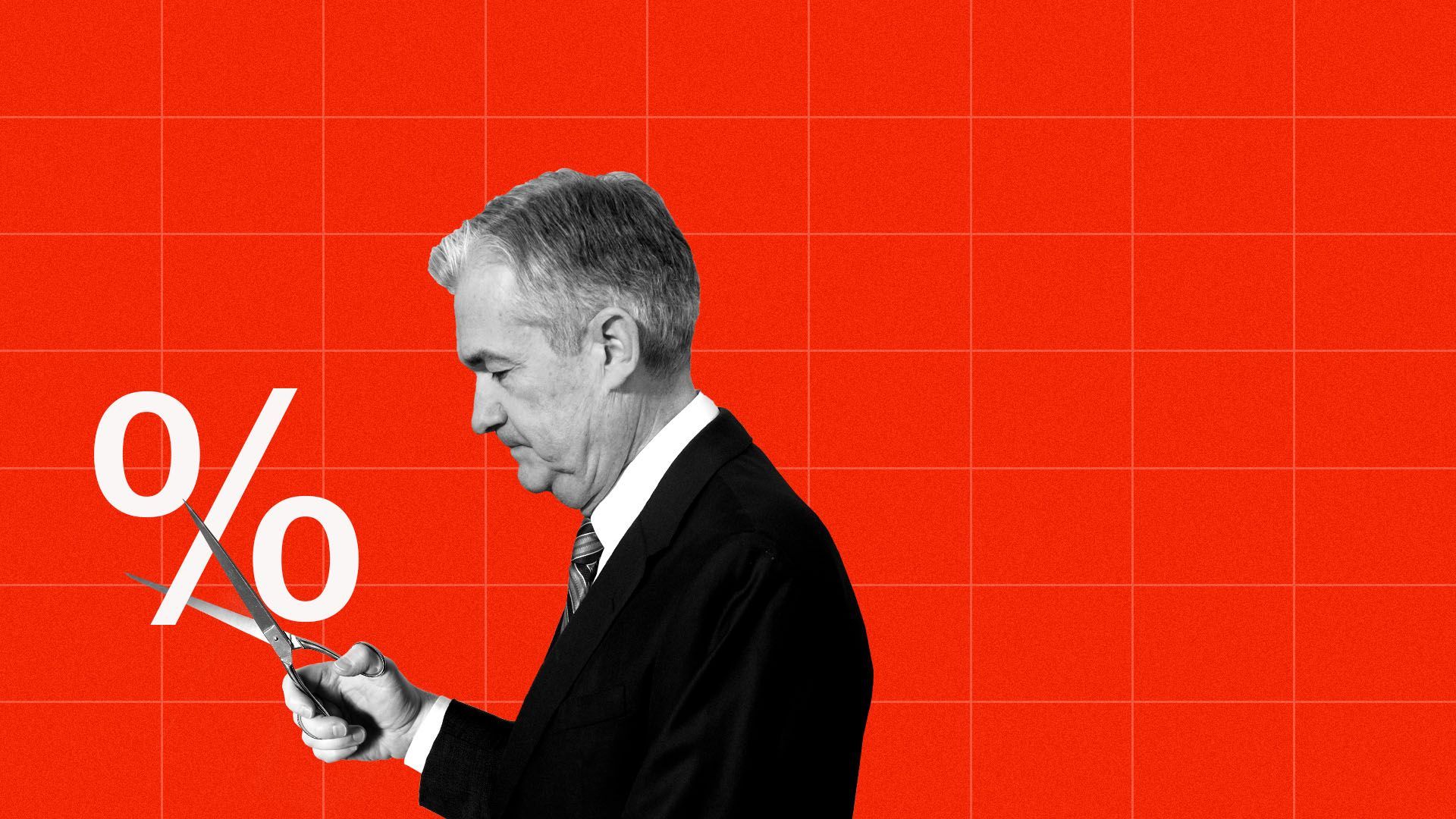 The war on inflation is mostly won. The job market is finally slowing down. And earlier Fed hikes are still rippling through the economy and set to do unnecessary economic damage if not reversed soon.
Why it matters: That, in three sentences, makes the case for a Fed policy pivot, which may lead to rate cuts in the early months of 2024.
Notably, it is not the stated view of chair Jerome Powell and other top leaders of the central bank. Just Friday, Powell poured cold water on the idea.
Yes, but: Financial markets shrugged it off, with bond and stock prices each surging following his talk. The groundswell of chatter about rate cuts we noted last week is louder than ever.
Against that backdrop, it's worth unpacking why the Fed could toss aside its own playbook and go into rate-cutting mode sooner rather than later.
What they're saying: "The Fed is on a path to a March rate cut," Tim Duy, chief U.S. economist at SGH Macro Advisors, writes in a new note. "All the pieces are there, the Fed just needs to put them together."
"I have high confidence the data will unfold in a way that allows for the Fed to cut by then," he continues, arguing that the central bank may need to ease in January to avoid a recession.
"I am beginning to suspect that January instead might be the drop-dead date for the soft-landing," Duy writes. "The longer the Fed waits, the more likely that we start seeing soft employment numbers and rising unemployment. It will be harder to arrest any recessionary dynamics at that point."
He acknowledges this is a "a non-consensus call." Many leading analysts don't envision rate cuts until May or June.
State of play: With the underlying inflation trend now approaching the Fed's 2% target (the three-month annualized rise in core PCE inflation is at 2.4%, for example), the central bank finds itself at a delicate juncture.
With inflation falling, real interest rates — borrowing costs over and above inflation — are rising. The absence of rate cuts, against that backdrop, amounts mechanically to monetary tightening.
Of note: Duy has leaned hawkish for the last couple of years, which adds credibility to his dovish forecast. Back in 2021-22, he was among those shouting from the rooftops that inflation pressures were building and the Fed was behind the curve in raising rates.
2. What the Fed does (and doesn't) know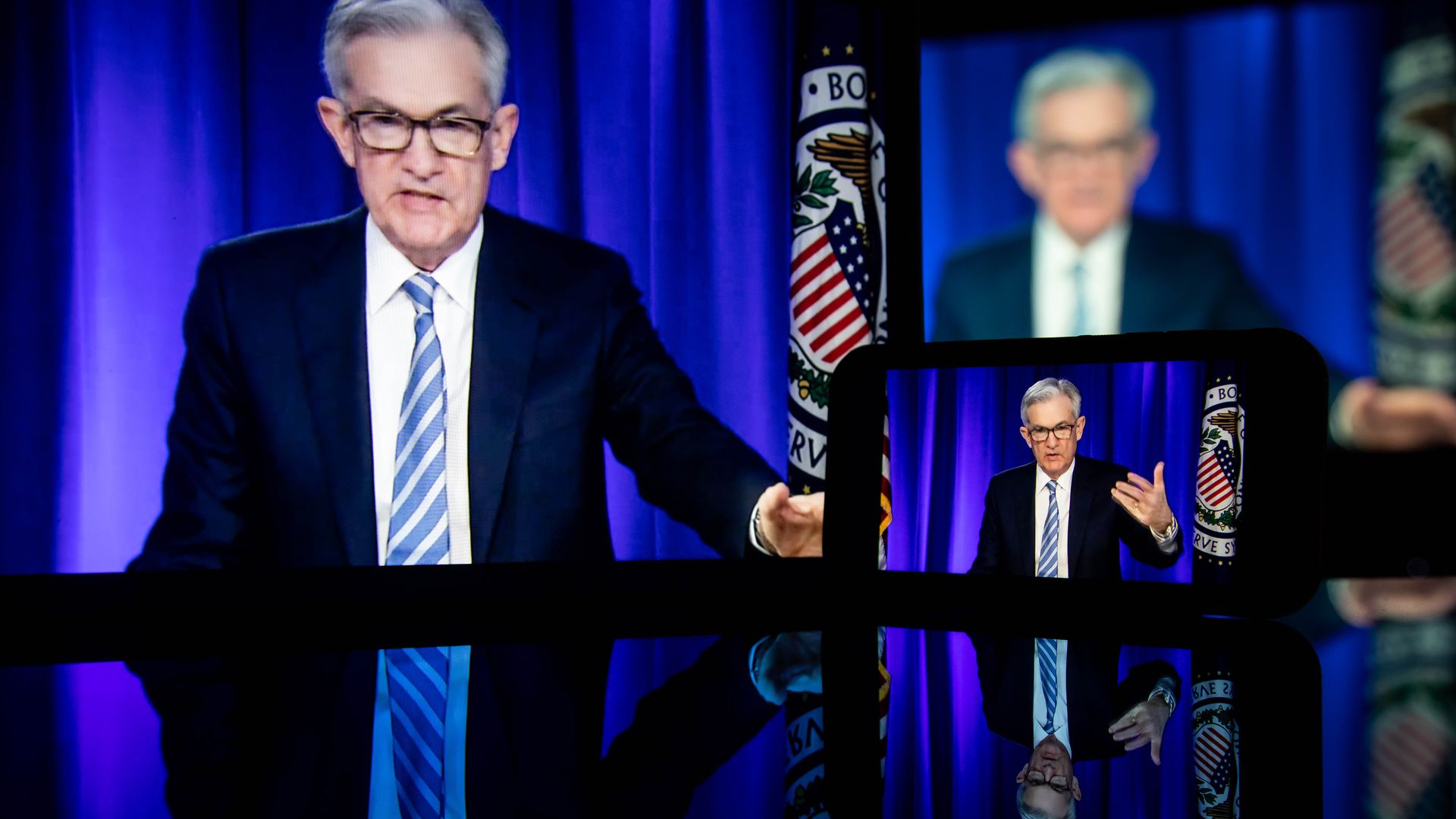 It might seem strange to predict the Fed will soon cut rates at a time when the organization's leader is saying that it would be "premature" to declare the end of rate increases or even to "speculate" on when policy might ease.
But it's not uncommon for events to render official forecasts moot. The art of Fed-watching is not just listening to what officials say but also predicting how the economy will evolve and how they will react.
Flashback: Consider December 2021. Inflation had clocked 7% over the preceding 12 months — but Fed leadership was still pretty sure it was transitory and would fade fast.
The median official at that time projected they would raise interest rates by only 0.75 percentage points in 2022, to just under 1%.
It turned out those inflationary forces were far stronger and more sustained than they thought; the central bank ended up tightening by more than 4 percentage points, to nearly 4.5%, over the course of 2022.
Between the lines: Having a clear view of underlying inflation and growth trends — and understanding how the Fed was likely to react to continued high inflation — would have given you a better grasp of where rates were heading in 2022 than the Fed's own projections.
The bottom line: After months of singing from the hymnbook of "higher rates for longer," Fed officials aren't ready to toss it aside and start talking about rate cuts. But events could turn quickly and change their minds.