Historic and enduring U.S. heat wave, by the numbers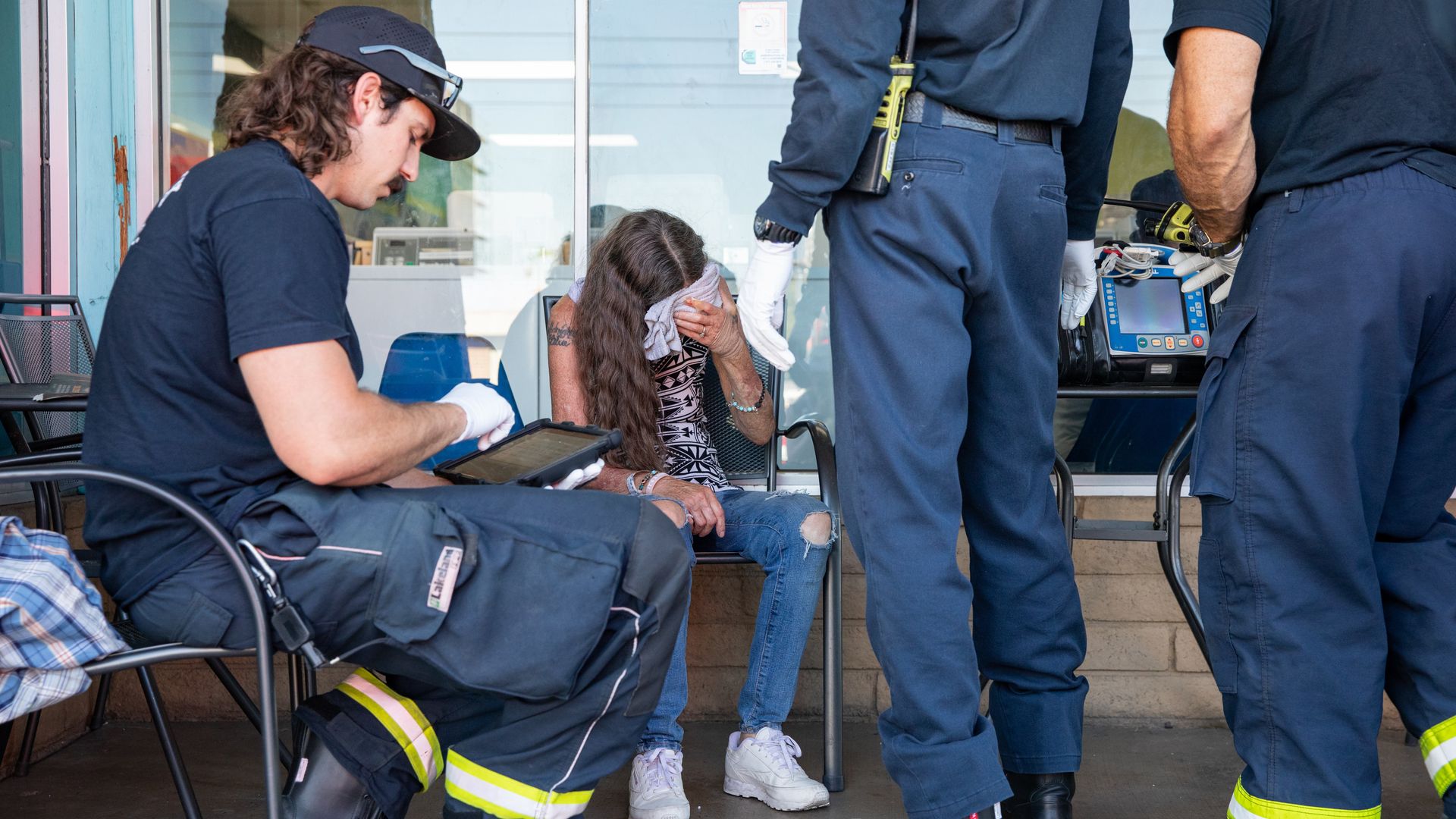 Hot, dangerous conditions that parts of the West, Texas and Florida have endured for weeks will expand across the eastern two-thirds of the U.S. this week — starting in the north-central states and Plains, the National Weather Service warns.
The big picture: Nearly 78 million people were under heat alerts in the U.S. Monday morning, as health officials report a spike in callouts and emergency department visits due to the extreme weather.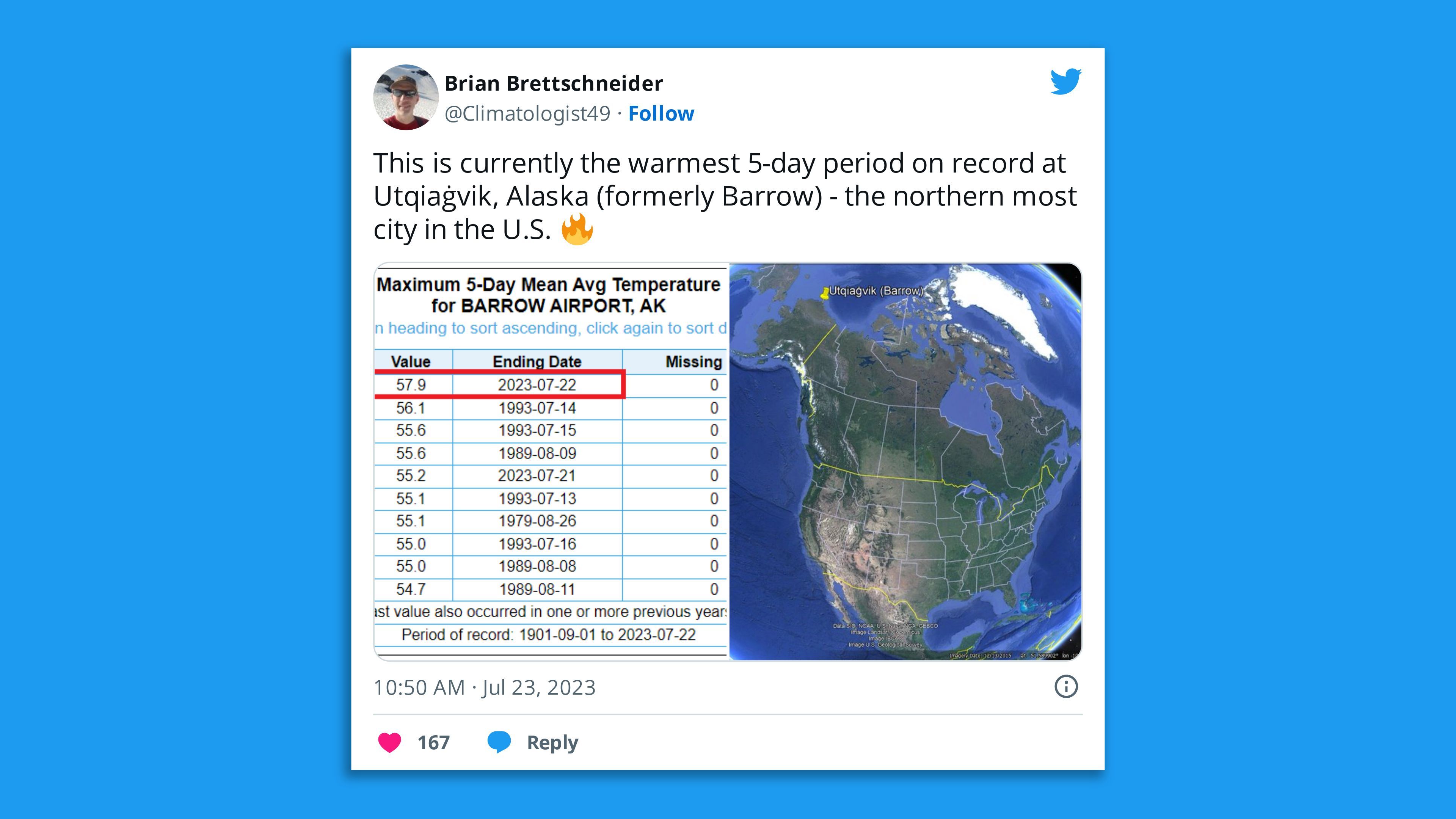 For the record: The U.S. has seen more than 13,000 high and over 15,000 low temperature records set or tied so far this year, according to NOAA.
As climate change influences the frequency and intensity of extreme heat waves like this one, research from the Virginia Commonwealth University and Center for American Progress estimates it costs the U.S. health care system about $1 billion each summer.
Zoom in: Phoenix's record run of consecutive days with a temperature at or above 110°F continued for a 24th day Sunday, as the Sky Harbor International Airport hit 114°F.
The Arizona city marked another record streak — its 14th consecutive day with low temperatures at or above 90°F as it hit 92°F Sunday morning.
Meanwhile, Miami's heat index record of temperatures topping 100°F extended into a 43rd straight day Sunday and the NWS expected this to continue, as ocean temperatures surrounding South Florida and the Florida Keys reach unprecedented levels and influence conditions on land.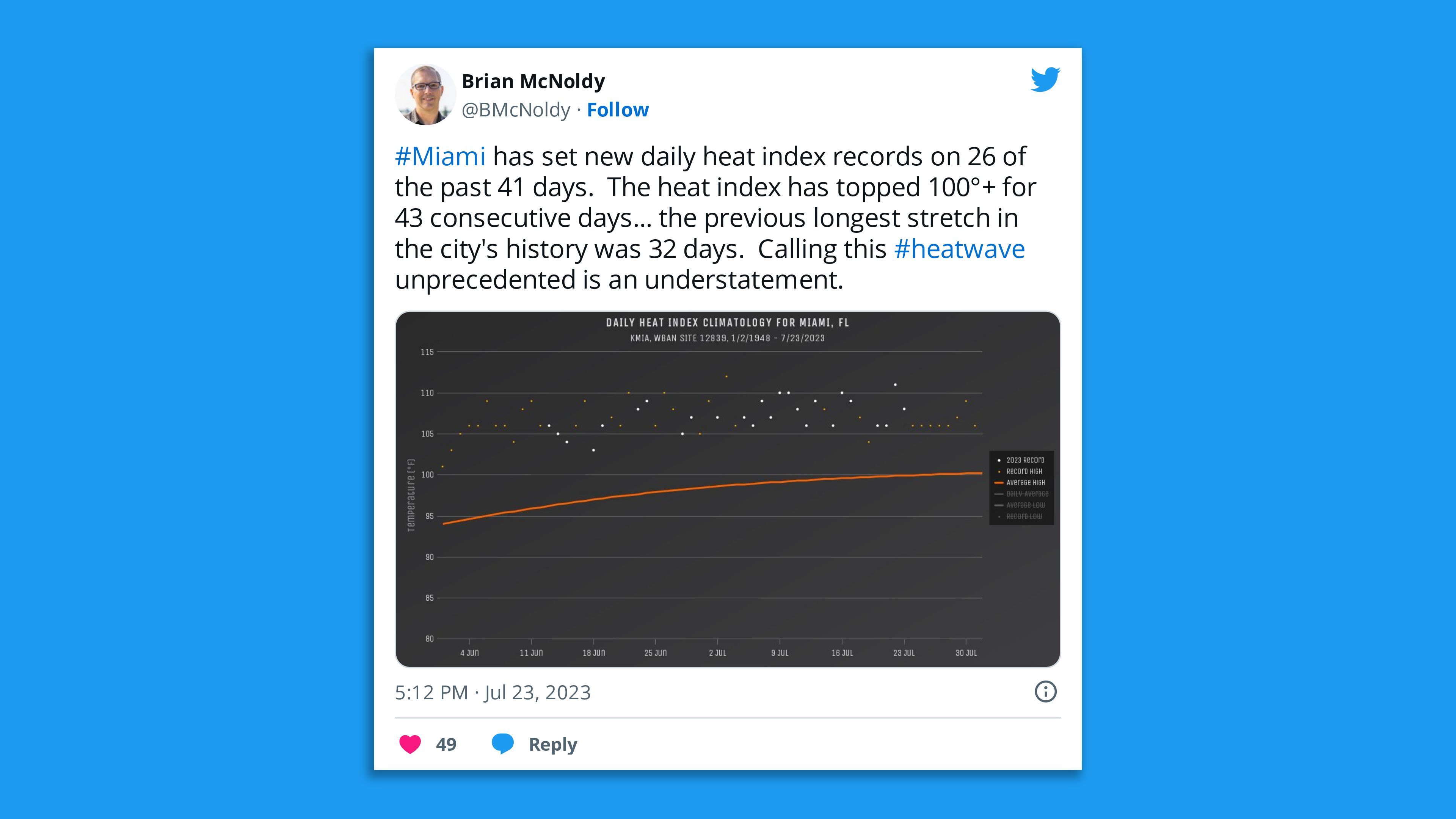 A NOAA spokesperson told AP surface temperatures around the Keys have averaged around 91°F — much higher than the typical mid-July average of 85°F.
Zoom out: Record to near-record high temperatures are forecast through Thursday in parts of Oregon and Idaho, per the NWS' Boise office, which noted the Idaho city hit 103°F on Saturday.
In Las Vegas, where the concrete sidewalks have seared to 143.9°F, the city set a new daily hottest daily temperature record Saturday when Harry Reid International Airport hit 115°F.
Nevada State Police said Sunday they're investigating after two women hikers were found dead at Valley of Fire State Park the previous day in 114°F heat, as the state remains under an excessive heat warning.
In Death Valley, California, where temperatures neared a world-record high last weekend, officials said a 71-year-old Los Angeles man collapsed "amid temperatures that had soared to 121°F" and later died on Tuesday afternoon. Park rangers suspect heat was a factor.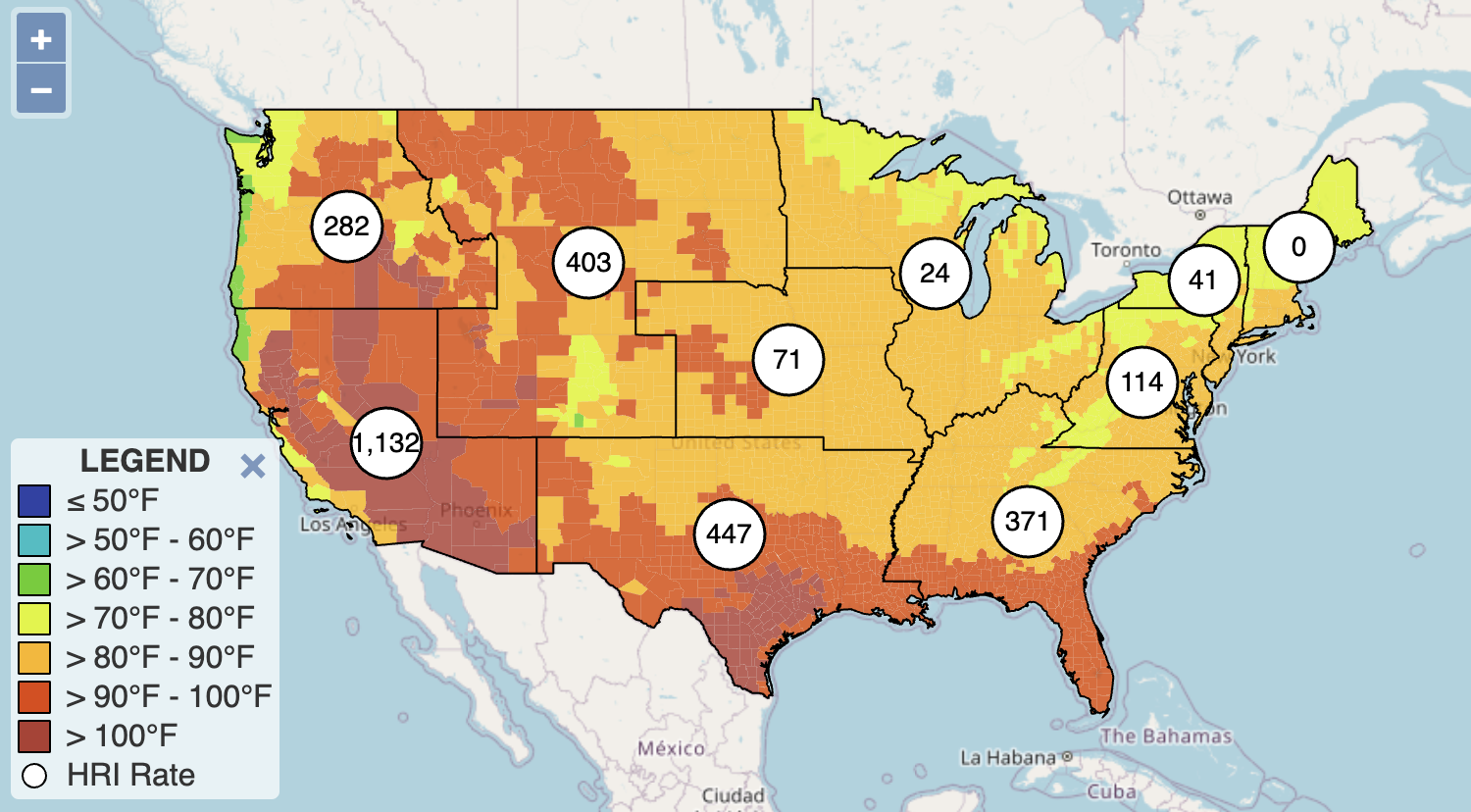 Of note: Heat is the leading annual weather-related killer in the U.S. and the true death tolls and destruction are often not immediately apparent.
The Maricopa County Department of Public Health this week confirmed 18 heat-related deaths for 2023 and are investigating a further 69, and officials told Axios Phoenix the current heat wave is still ramping up.
There were more than 300 heat-related visits per 100,000 people across the Phoenix region Saturday alone, according to the CDC.
More from Axios:
Editor's note: This article has been updated with details of more temperature records, heat advisories and the latest forecast outlook.
Go deeper